Why the French Deny Their Own Racism
Pourquoi les Français nient leur propre racisme
Go to bottom of page for translation of article in French..
"Universalism has amounted to institutional earmuffs—a wilful ignorance of widespread racism, not only in the government but in the broader public sphere."

Charlotte Kilpatrick

Contributor
The protests over the police killing of Nahel Merzouk have reignited the debate over the country's claims of color blindness.
Riots happen for myriad reasons, but often they're ignited by a single incident. Last week, a policeman shot and killed a 17-year-old French boy of North African descent at a traffic light in a Parisian suburb.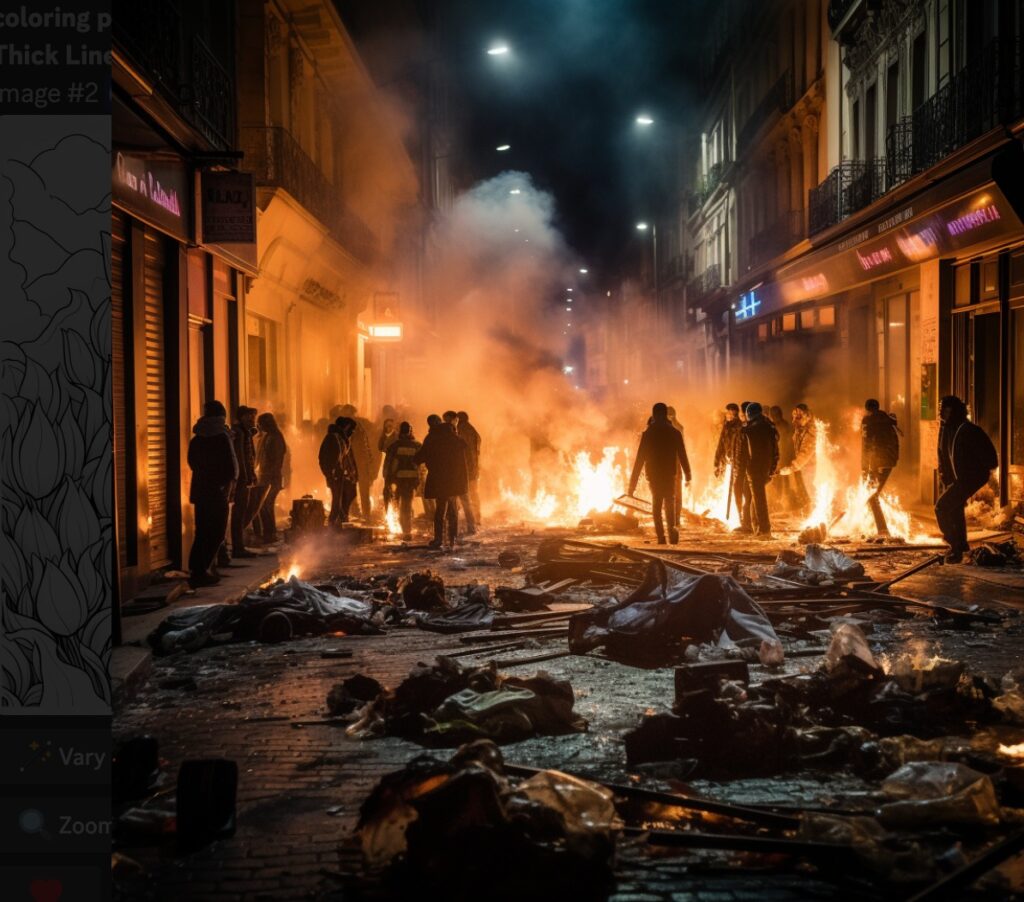 Riots broke out throughout the country and continued through the weekend, resulting in the mobilization of 45,000 police and the arrest of thousands of protesters.
On Friday, a spokesperson for a union representing over half of all police officers issued a statement that they were "at war" against "vermin."
The interior minister has promised the police "unwavering support," and French President Emmanuel Macron has blamed video games for protesters' violent unrest.
Initially, the French media cited anonymous police sources claiming the young driver, Nahel Merzouk, was shot when he tried to plough into a group of officers.
Bystander footage later revealed the vehicle was stopped at a traffic light and one of the officers was pointing a gun through the window of the driver's side.
As the car began pulling away, one of the policemen fired a shot directly at Merzouk, who then crashed into a sidewalk. He died an hour later.
The policeman who shot him has been charged with voluntary homicide.
For those who live in the French suburbs, run-ins with heavily armed cops are not uncommon.
To understand why, it is important to note that the word "suburb" in French does not suggest leafy communities of middle-class apartments in beautiful Haussmann buildings surrounded by cafés and restaurants.
The banlieues, as they are known, are mostly assortments of block residential towers deliberately separated from commerce and public transportation.
The neighborhoods suffer from high unemployment, low economic mobility, and social exclusion.
Police in the banlieues need no excuse to stop anyone on the street; a simple demand of "show me your papers" is enough.
In 2021, six nongovernmental organizations filed a class action lawsuit against the French government claiming the police have engaged in widespread racial profiling.
One of the victims in the report said he experienced racial profiling since he was 16, "sometimes up to three times a day" and that on one occasion a cop "put me violently up against the wall.
One of the officers touches my private parts. Then he hits me in the stomach and calls me a 'dirty Arab.'"
Although accounts of discrimination at the hands of the police are widespread, proving it is an entirely different matter.
That is because the French government has explicitly outlawed keeping any statistics on race.
This means ethnic minorities can claim mistreatment all they want, but without any statistical evidence their claims fall on deaf ears.
It is, in effect, the national policy of France to pretend that racism doesn't exist within its boundaries.
The law against statistics on race dates to the 1970s and has origins in the Holocaust.
Defenders of the law claim the Nazis were able to round up Jews because the French government kept records on faith and ethnicity.
Another reason, and perhaps the most deeply rooted, is the French ideal of universalism—the notion that one's identity as a French citizen transcends race, gender, and religion.
This adherence to a singular national identity is defined abstractly by the French motto of "liberté, égalité, fraternité."
All are equal before the law because the law, like society, is color-blind.
This insistence on color-blindness manifests in different forms.
Because the national curriculum is established centrally in Paris, it means all students, for example those in the French Caribbean islands who are descendants of enslaved Africans, are taught a shared history of France that begins with les Gaulois and climbs through the centuries of kings and queens before arriving at revolution and world wars.
Colonialism and slavery are brushed upon, but unless a teacher at Frantz Fanon high school in Martinique takes precious time to step away from the national curriculum, none of the students will read the works of the Creole political philosopher.
Universalism extends beyond education. Under the auspices of French secularism knows as laïcité, Marine Le Pen, the leader of the right-wing party Rassemblement National and former presidential candidate, proposed a total ban on wearing the Muslim head scarf in public.
In public health, it means officials have no way of knowing how health crises affect different communities (during the Covid pandemic, Reuters accumulated data that revealed French Muslims died at a higher rate from the virus than the overall population).
Universalism means no records can be kept on discrimination in the workplace, housing, or access to public funds.
The French government has no way of knowing if the children of French immigrants are falling behind those of native-born students and therefore has no way of targeting any reforms that might help them catch up.
Over the years there have been murmurs of reform.
Following the murder of George Floyd in Minneapolis in 2020, government spokeswoman Sibeth Ndiaye wrote an impassioned op-ed in Le Monde rekindling the debate on keeping national ethnic statistics.
She wrote: "If universalism is going to live and prosper, we shouldn't hesitate to call things what they are, to say that skin colour isn't neutral, that a name or surname is stigmatising."
By making universalism the foundation of the law, Ndiaye argued, extremists on either end of the political spectrum could claim racism is everywhere or nowhere, and nobody could disprove their claims.
Her words were not well received.
The economy minister, Bruno le Maire, scoffed, "A French person is a French person, and I do not take account of their race, origin, or religion, and I do not want to take account of it."
Universalism has amounted to institutional earmuffs—a wilful ignorance of widespread racism, not only in the government but in the broader public sphere.
Bemoaning the growing influence of Anglo-Saxon universities, and of "le wokeism" in particular, French intellectuals are quick to argue that those who fight against racism are themselves responsible for spreading racial animus.
Last year, the French minister for higher education, Frédérique Vidal, attempted to launch an investigation into French universities for what she called widespread "Islamo-gauchisme"—an entirely made-up concept that asserts the left is legitimizing Islamic terrorism and trying to "corrupt society."
In an interview with a conservative French newspaper, the minister claimed that students are increasingly seeing themselves through a prism of identity politics that is set on dividing society into categories of oppression.
---
---
It shouldn't be controversial to say that France is a racist country.
The country's wealth was built on an imperial past that relied on the stolen labor of the enslaved and the colonized. Nor should be it be controversial to say that everybody experiences their nationality in different ways.
Being French does not exclusively mean buying a ham-baguette sandwich from the local bakery at lunch and chasing it down with a nice burgundy wine.
It can also mean spending Friday afternoon at the mosque or spending Sunday eating Senegalese fish and rice.
How Nahel Merzouk experienced his nationality in the banlieue is no less valid an experience than those of the children of French presidents attending lycée across the river in Neuilly sur Seine.
The difference is that those children will have numerous opportunities that Merzouk never could have dreamed of.
"Acknowledging this lack of égalité would be a sign of national strength, not weakness."

Charlotte Kilpatrick

Contributor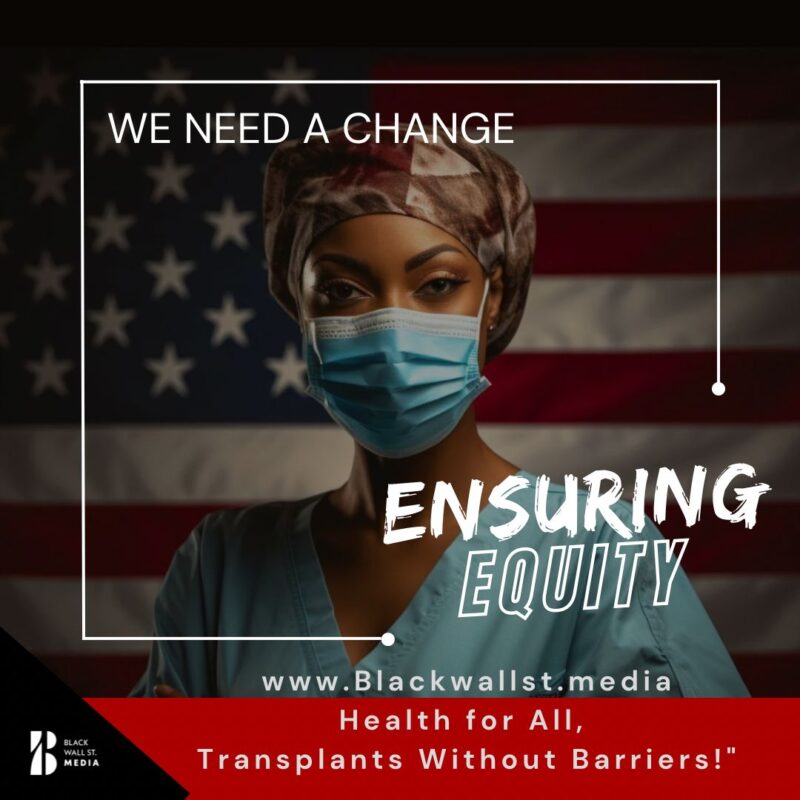 Al B. Sure! and Rev. Al Sharpton Unite for Transplant Patient Advocacy
Al B. Sure! and Rev. Al Sharpton are teaming up for a vital cause –…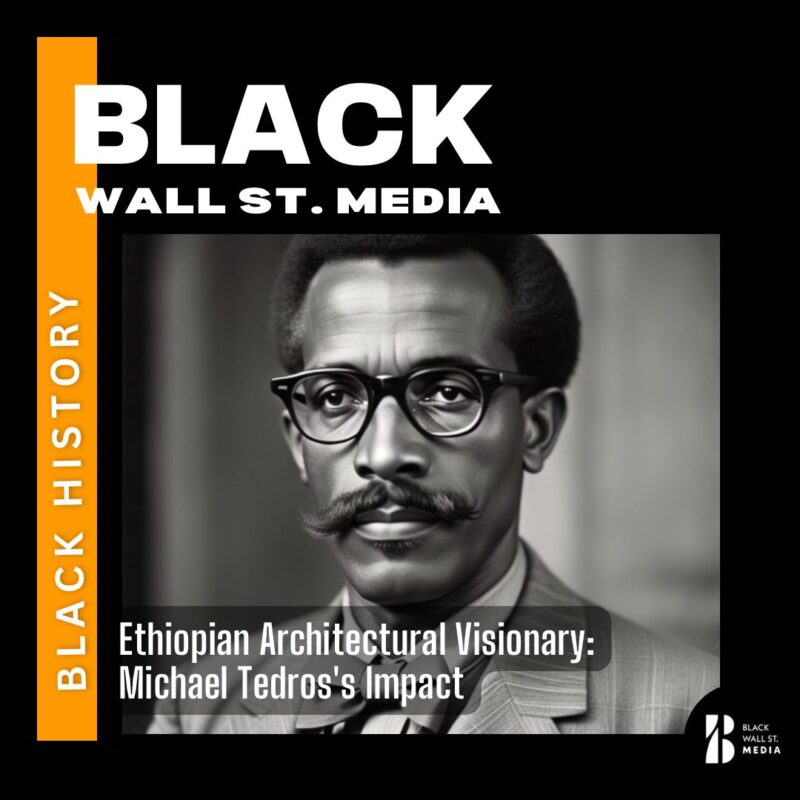 Architect of Ethiopia's Resilience and Identity
Exploring the legacy of Michael Tedros: Architect, Visionary, and Cultural Pioneer. Join us on a…
Les protestations contre le meurtre de Nahel Merzouk par la police ont ravivé le débat sur les revendications de la France en matière de cécité aux couleurs. Les émeutes se produisent pour de nombreuses raisons, mais elles sont souvent déclenchées par un seul incident.
La semaine dernière, un policier a tiré et tué un jeune Français de 17 ans d'origine nord-africaine à un feu de circulation dans une banlieue parisienne.
Des émeutes ont éclaté dans tout le pays et se sont poursuivies pendant le week-end, entraînant la mobilisation de 45 000 policiers et l'arrestation de milliers de manifestants.
Vendredi, un porte-parole d'un syndicat représentant plus de la moitié des policiers a déclaré qu'ils étaient "en guerre" contre les "vermines".
Le ministre de l'Intérieur a promis un "soutien indéfectible" à la police, et le président français Emmanuel Macron a accusé les jeux vidéo d'être à l'origine des troubles violents des manifestants.
Initialement, les médias français citaient des sources policières anonymes affirmant que le jeune conducteur, Nahel Merzouk, avait été abattu lorsqu'il avait tenté de foncer sur un groupe d'agents.
Les images prises par des témoins ont révélé plus tard que le véhicule était arrêté à un feu de circulation et qu'un des agents pointait une arme à travers la fenêtre du côté conducteur.
Lorsque la voiture a commencé à s'éloigner, l'un des policiers a tiré directement sur Merzouk, qui a ensuite heurté un trottoir. Il est décédé une heure plus tard. Le policier qui l'a abattu a été inculpé d'homicide volontaire.
Pour ceux qui vivent dans les banlieues françaises, les confrontations avec des policiers lourdement armés ne sont pas rares.
Pour comprendre pourquoi, il est important de noter que le mot "banlieue" en français ne suggère pas des communautés verdoyantes d'appartements de classe moyenne dans de magnifiques immeubles haussmanniens entourés de cafés et de restaurants.
Les banlieues, comme on les appelle, sont principalement des ensembles de tours résidentielles délibérément séparées du commerce et des transports en commun.
Ces quartiers souffrent d'un taux de chômage élevé, d'une faible mobilité économique et d'une exclusion sociale. La police dans les banlieues n'a besoin d'aucune excuse pour arrêter n'importe qui dans la rue ; une simple demande de "montre-moi tes papiers" suffit.
En 2021, six organisations non gouvernementales ont intenté une action collective contre le gouvernement français, affirmant que la police s'est livrée à un profilage racial généralisé. L'une des victimes mentionnées dans le rapport a déclaré avoir été victime de profilage racial depuis l'âge de 16 ans, "parfois jusqu'à trois fois par jour", et qu'un jour, un policier l'a "violemment plaqué contre le mur.
L'un des agents a touché mes parties intimes. Ensuite, il m'a frappé dans l'estomac et m'a traité de 'sale Arabe'." Bien que les récits de discrimination aux mains de la police soient répandus, les prouver est une toute autre affaire.
Cela s'explique par le fait que le gouvernement français a explicitement interdit de tenir des statistiques sur la race. Cela signifie que les minorités ethniques peuvent revendiquer des mauvais traitements autant qu'elles le souhaitent, mais sans aucune preuve statistique, leurs revendications tombent dans l'oreille d'un sourd.
En effet, la politique nationale de la France consiste à prétendre que le racisme n'existe pas sur son territoire. La loi contre les statistiques ethniques remonte aux années 1970 et trouve son origine dans l'Holocauste. Les défenseurs de la loi affirment que les nazis ont pu arrêter les Juifs parce que le gouvernement français tenait des registres sur la foi et l'origine ethnique.
Une autre raison, et peut-être la plus profondément enracinée, est l'idéal français de l'universalisme – la notion que l'identité d'un citoyen français transcende la race, le genre et la religion.
Selon les mots de Macron : "Le terme 'nombreux' ne signifie pas que nous sommes un agrégat de communautés. Cela signifie que nous sommes une communauté nationale."
Cet attachement à une identité nationale unique est défini de manière abstraite par la devise française de "liberté, égalité, fraternité". Tous sont égaux devant la loi car la loi, comme la société, est aveugle aux couleurs.
Cette insistance sur la cécité aux couleurs se manifeste sous différentes formes. Parce que le programme scolaire national est établi de manière centralisée à Paris, cela signifie que tous les élèves, par exemple ceux des îles françaises des Caraïbes qui sont descendants d'Africains esclaves, apprennent une histoire commune de la France qui commence avec les Gaulois et traverse les siècles de rois et de reines avant d'arriver à la révolution et aux guerres mondiales.
Le colonialisme et l'esclavage sont évoqués rapidement, mais à moins qu'un enseignant au lycée Frantz Fanon en Martinique prenne le précieux temps de s'écarter du programme scolaire national, aucun des élèves ne lira les œuvres du philosophe politique créole.
L'universalisme s'étend au-delà de l'éducation. Sous l'égide de la laïcité française, Marine Le Pen, la leader du parti de droite Rassemblement National et ancienne candidate à la présidence, a proposé une interdiction totale du port du voile musulman en public.
Dans le domaine de la santé publique, cela signifie que les responsables n'ont aucun moyen de savoir comment les crises sanitaires affectent différentes communautés (pendant la pandémie de Covid, Reuters a accumulé des données révélant que les musulmans français mouraient à un taux plus élevé du virus que l'ensemble de la population).
L'universalisme signifie qu'aucun enregistrement ne peut être tenu sur la discrimination sur le lieu de travail, le logement ou l'accès aux fonds publics. Le gouvernement français n'a aucun moyen de savoir si les enfants d'immigrés français sont en retard par rapport aux élèves nés en France et donc aucun moyen de cibler des réformes qui pourraient les aider à rattraper leur retard.
Au fil des ans, des murmures de réforme se sont fait entendre. Suite au meurtre de George Floyd à Minneapolis en 2020, la porte-parole du gouvernement, Sibeth Ndiaye, a rédigé une tribune passionnée dans Le Monde ravivant le débat sur la tenue de statistiques ethniques nationales.
Elle a écrit : "Si l'universalisme doit vivre et prospérer, nous ne devrions pas hésiter à appeler les choses par leur nom, à dire que la couleur de peau n'est pas neutre, qu'un nom ou un prénom stigmatise."
En faisant de l'universalisme le fondement de la loi, argumentait Ndiaye, les extrémistes des deux extrémités du spectre politique pourraient prétendre que le racisme est partout ou nulle part, et personne ne pourrait contredire leurs affirmations.
Ses mots n'ont pas été bien accueillis. Le ministre de l'Économie, Bruno le Maire, a raillé : "Un Français est un Français, et je ne prends pas en compte sa race, son origine ou sa religion, et je ne veux pas le prendre en compte." L'universalisme s'est transformé en bouchons institutionnels – une ignorance délibérée du racisme généralisé, non seulement au sein du gouvernement, mais aussi dans la sphère publique plus large.
Déplorant l'influence croissante des universités anglo-saxonnes, et en particulier du "wokeisme", les intellectuels français sont prompts à soutenir que ceux qui luttent contre le racisme sont eux-mêmes responsables de la propagation de l'animosité raciale. L'année dernière, la ministre française de l'Enseignement supérieur, Frédérique Vidal, a tenté de lancer une enquête sur les universités françaises pour ce qu'elle appelait un "islamo-gauchisme" généralisé – un concept totalement inventé qui affirme que la gauche légitime le terrorisme islamique et essaie de "corrompre la société".
Dans une interview accordée à un journal conservateur français, la ministre a affirmé que les étudiants se voient de plus en plus à travers un prisme de la politique identitaire qui vise à diviser la société en catégories d'oppression.
Il ne devrait pas être controversé de dire que la France est un pays raciste. La richesse du pays a été construite sur un passé impérial qui reposait sur le travail volé des esclaves et des colonisés.
Il ne devrait pas non plus être controversé de dire que chacun vit sa nationalité de différentes manières. Être français ne signifie pas exclusivement acheter un sandwich au jambon-baguette à la boulangerie locale à midi et le déguster avec un bon vin de Bourgogne.
Cela peut aussi signifier passer l'après-midi du vendredi à la mosquée ou passer le dimanche à manger du poisson et du riz sénégalais chez sa grand-mère. En tant que pays de 67 millions d'habitants, la France a besoin de vivre et d'apprécier ces différentes vies et ces différentes manières d'être français.
La tragédie de la cécité aux couleurs est qu'elle permet au racisme de s'épanouir en toute impunité.
Les violences policières, les discriminations systémiques et les inégalités structurelles sont minimisées ou ignorées.
La France doit reconnaître son passé colonial et esclavagiste, écouter les voix des minorités ethniques et remettre en question l'universalisme qui les a si longtemps marginalisées.
La diversité et l'inclusion ne sont pas des menaces à l'identité nationale, mais plutôt une opportunité de se réinventer en tant que nation moderne, égalitaire et juste.
---