Black Wall St. Media
A global platform founded to bring the latest news across the diaspora.
To create and promote and build community, we feature stories by and about Black people of the African Diaspora. This definition is globally inclusive and also applies to mixed and Afro- appended people regardless of gender identity or orientation.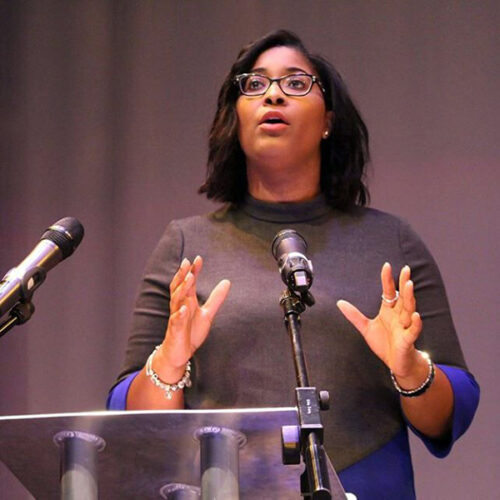 Those closest to me will know that I am no stranger to challenges. Throughout my personal, business, and social life I have encountered many obstacles to what society would tag 'success'. All of which, looking back, I naively accepted and never really addressed in the best way. My story is not unique, there are many individuals from influential professional people, to social amateurs, and many in between who are displaced due to the challenges they've encountered in life.
My social change footprint began 30 years ago when I made a milestone choice that would affect my life for good.  At the time I was in what I now know to be a 'toxic' relationship. Things weren't great between us and I wanted out of the relationship. This prompted an abusive reaction towards me which resulted in him continually stalking me and ultimately tried to kill me.  It was only afterwards that I could clearly see the damning signs.  But nothing could have prepared me for the untimely death of my mother who was the 'foundation stone' of my life, someone to look to and rely on to help me bear my load in life. She was amazing and touched many other lives as I found out at her funeral that was attended by over a thousand people. I realised then the importance of owning my own legacy, something positive, I can pass on to the benefit of others.
And at that point, I decided something had to change. It was now going to be 'All About Me' – I had to change 'me'.  I studied psychology and empowerment extensively and singularly set up the first Social Change PR Agency specialising in diversity marketing and race relations, firmly establishing myself as a 'Social Change-maker' to inspire, encourage and empower people to 'be the change they want to see'.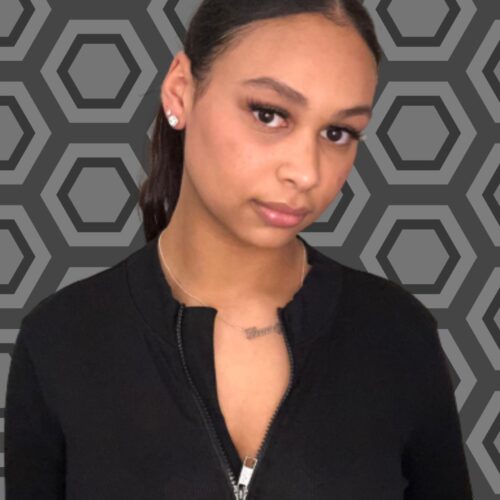 A level student studying Psychology , English Literature and Politics, Aspiring for a career in Human Resources.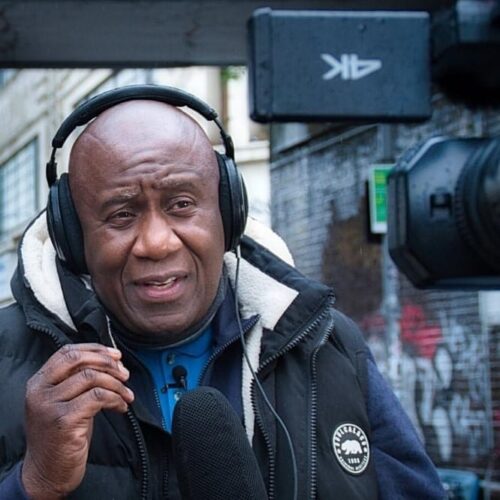 StreetMic (07846 836 049) can LiveStream a funeral or any private event from £200 per camera per location, for a maximum of 2 hours at each location. StreetMic is currently working with a number of funeral directors to LiveStream funerals using multiple 4k cameras. StreetMic also captures amazing news footage from the streets of London during mass protests & disturbances. StreetMic employs a 'LiveU' streaming device that is connected to numerous mobile telephone networks at once for signal strength & stability. Please give StreetMic a call on 07846 836 049 to discuss your BESPOKE requirements. He can also be found on all leading social media platforms.
Belinda Kendall, the owner and founder of Promise Media Group, LLC, based in Dallas TX and Promise Gospel Network, LLC based in Houston Tx, she has spent several years working in media. She had her own talk show on WGIV and Hot77 the Mix where she interviewed celebrities, internationally known pastors, community leaders, professional athletes, and ordinary people with extraordinary stories.
She is currently the new Face and Spokesperson for Miracle Moor's New Skincare "A Dawn of a New Face." She is the first African American woman to be on The Dawn of a New Day skincare. Belinda is also a Board Member and Ambassador for Global Impact Initiative "Gii". Belinda has just been accepted as a member of the board of director for, Northern California Filmmakers Coalition - NCFC. Belinda is Managing Director for Prejean Productions.
She firmly believes that the best stories remain undocumented and can only be heard from those that lived and witness it. Therefore, she is passionate about utilizing her platform to amplify the voices of ordinary people.
Belinda's community service work has landed her on the cover of "Women with Know How" magazine where she told her story "Never Let Your Past Become Bigger than Your Dreams." Belinda is also featured in the February 2021 The Ultimate Black Man Magazine's first edition of "February 50 Fabulous Fe'Male" She also made the cover of INUM Magazine.
She is also the first African American woman to serve on the Executive Board of Directors "Fans of America" which is a non-profit organization that supports veterans internationally.
Belinda has spent over 15 years in sales, management, and marketing for Fortune 500 companies. Additionally, she has an extensive resume of community service meeting the housing, employment, and financial needs of her community. During her years in media, she has moderated political debates and emceed political events for the NAACP.
She has accumulated an audience of over 450,000 friends on Facebook and over 81,000 connections on LinkedIn through her positive posts that include advice and general bits of Christian based wisdom. Some of her posts on LinkedIn have garnered over 8,000,000 views within a matter of days.
Belinda currently owns her own TV Network - Promise Gospel Network based in Houston, TX which is a digital channel that reaches over 750,000 home in the Houston, TX area and her channel will also appear on Roku. She is currently booked for several interviews in different media and news outlets.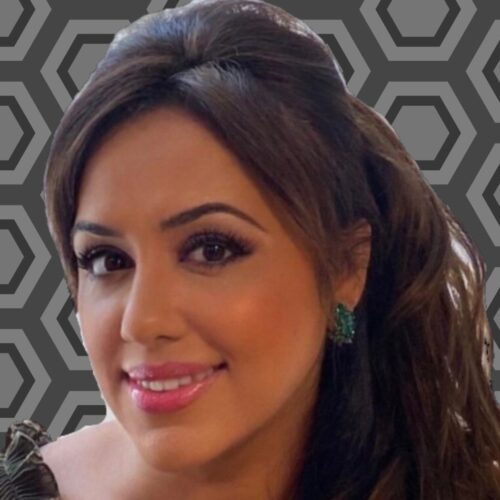 Wizz Media run a variety of inspiring media training workshops, including:
MEDIA CAREERS
This hugely popular workshop shows students how to forge a career in the media and get their first break in the industry
GET FEATURED IN THE MEDIA
This is perfect for companies that want regular exposure on TV, radio, and print media
CRISIS COMMUNICATIONS TRAINING
This workshop teaches you how to handle the media in a crisis situation and preserve your reputation and credibility
MEDIA INTERVIEW SKILLS TRAINING
These are designed to teach you how to deliver engaging and memorable interviews and deliver your key messages
Our communications services include:
Public Speaking Training - Presentation Training - Communication Skills
We also film awesome promotional and corporate videos and can film your events/youtube videos
TESTIMONIALS:
"Excellent training with a very knowledgeable trainer. The media interview training was very specific to our needs and well thought out and put together. The session was very informative with lots of brilliant tips and techniques which will really come in handy for our work. Exactly what we asked for so thank you very much."
Aliya Mohammed, CEO, Race Equality First
"Aysha has a strong understanding of how the media operates and has secured us extensive coverage in the local media. It has helped raise Choices profile and contacts and opportunities."
Sheri Lawal, Director, Choices
"This was great training, thank you Aysha. We learn lots of tips and tricks and can't wait to put them into action. As young social entrepreneurs, this was definitely needed."
Lisa Stepovanic, Founder, Social Ark
"Aysha's PR workshops are fantastic for business owners who want to start generating their own in house PR. Highly recommended!"
Fiaz Iqbal CEO Cult Furniture, Boutique Camping
"The Wizz Media PR session was very informative. I learned a lot in 3hrs that can really help move MEM Academy forward by attracting media coverage. I'll definitely recommend Wizz Media's PR training to anyone looking to attract media attention."
Derrick Twum, Director, MEM Academy
"Aysha went out of her way to create a session that was interactive and tailor made to my needs. This personalised attention helped me grasp concepts in a very speedy manner and aysha helped build my skills in writing press releases and giving media interviews. I would recommend this course to anyone wanting to get up to speed with all aspects of journalism. Thank you Aysha"
Merium Bhuiyan, Director, Cake Face Make Up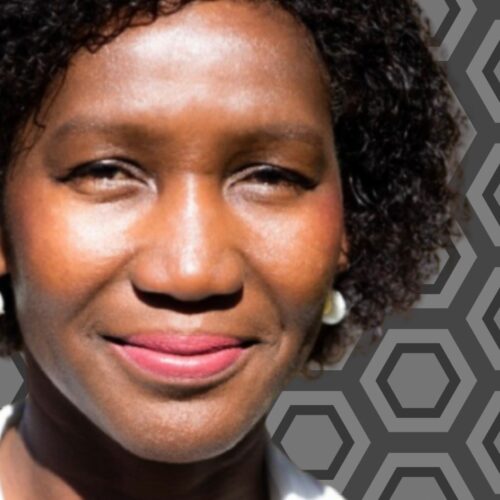 lmost every Business is impacted by the "Great Resignation".
Businesses are learning that Employees of all backgrounds are wanting a Workplace that adopts a Safer Work Environment that Supports Everyone.
Sounds simple, but not so simple to implement.
When you allow a restricted cultural vision to keep you from recognising the potential of all Employees in your Workplace, you'll overlook them as assets.
My name is Gloria Tabi. I am the Diversity and Inclusion Specialist at EVERYDAY INCLUSION.
If you care about Inclusion and Performance and you want to also keep your Valuable assets, your Employees let's talk.
WHAT I DO:
Using Lived-experiences supported by Research and Common-sense business practices I help you Create Inclusion Strategies for your business.
WHO DO I WORK WITH:
✔ Business Owners, Leaders, CEOs, Managers, Organisations, Institutions and Not-For-Profit Agencies.
✔ I also Train your staff to be "Inclusion Champions" to support Workplace Belonging Culture.
✔ I have ONLINE Training packages to help Managers and Employees understand how to cultivate Inclusion, for yourself and staff ready to participate anytime, anywhere,
visit: https://www.everydayinclusion.com.au/services-1-1
✔ My recent Book release also provides additional support. Inclusive Teams & Workplaces: Everyone Wins!! Grab a cope here: https://www.everydayinclusion.com.au/store
HOW IT WORKS:
Starting with your Concern, we Consult to establish your Business's Culture of Inclusion and Using my "DEIT Framework" designed from Lived-experiences, supported by Research in Data and Common-sense business practices to Create Inclusion Strategies that bring about the Change your business.
Let me help you make that happen.
READY TO TALK? 📩 📞
Please review my Profile and if you're Ready to move your business to an Inclusive Culture to propel Employees to want to stay and perform to their best, please reach out to me directly.
Message me here on LinkedIn OR email me directly to setup a one on one consultation: gloria@everydayinclusion.com.au