Alarming Disparities: Sleep Apnea Mortality Higher Among Black Men
""

Black Wall St. Media

Contributor
A recent study conducted by researchers at the University at Buffalo (UB) has uncovered a troubling racial disparity in sleep apnea mortality rates.
The study reveals that over the past two decades, more Black men have been dying from obstructive sleep apnea compared to white individuals or Black females.
Furthermore, while mortality rates for white individuals and Black females have flattened, the death toll from sleep apnea among Black men continues to rise.
The study, published in Sleep Medicine, is the first of its kind to highlight such a significant racial health disparity in sleep apnea-related mortality.
The researchers analyzed sleep apnea-related mortality data from the National Center for Health Statistics for the years 1999 to 2019, provided by the Centers for Disease Control and Prevention.
Sleep apnea is the most prevalent sleep-related breathing disorder and has been linked to systemic hypertension, cardiovascular complications, abnormalities in glucose metabolism, and increased mortality rates.
The findings of the study indicate a consistent increase in sleep apnea-related mortality from 1999 to 2008.
However, mortality rates for Black females and white males and females reached a plateau, suggesting that medical management and public health interventions have played a role in stabilizing outcomes for these groups.
In contrast, Black males were the only demographic group that experienced a continuous rise in sleep apnea mortality throughout the 21-year study period.
The researchers attribute this disparity to a combination of factors, with non-compliance with continuous positive airway pressure (CPAP) machines being a significant contributing factor.
According to the study's co-author, M. Jeffery Mador, lower compliance with CPAP therapy is observed in patients who are Black, belong to lower socioeconomic classes, and have lower health literacy levels.
It is highly likely that the deaths occurred because individuals in this group were either untreated or poorly compliant with therapy.
CPAP therapy is known to be highly effective, and adequate treatment and adherence to therapy would significantly reduce mortality rates.
Mador further suggests that healthcare professionals have an opportunity to improve these outcomes by optimizing CPAP usage among patients with the aforementioned risk factors. Recognizing the room for improvement, clinicians can work toward increasing compliance and ensuring that individuals receive appropriate treatment and follow-up care.
The study also revealed notable geographic variations in sleep apnea mortality. The Midwest exhibited the highest age-adjusted mortality rates for both Black and white populations, while the Northeast had the lowest rates for Black females and white males and females.
Indiana recorded the highest age-adjusted mortality rate for Black individuals, whereas Utah had the highest rate for white individuals. New York had the lowest mortality rates for both Black and white populations.
The study's authors emphasize that sleep apnea is underdiagnosed, particularly among the general population, and this problem may be more pronounced in Black patients.
Even when diagnosed, successful treatment rates are lower among Black individuals compared to the general population.
Untreated sleep apnea is associated with a higher risk of hypertension, heart disease, stroke, and diabetes, conditions that are prevalent among Black patients.
Increased awareness and improved efficacy of treatment are crucial in addressing these disparities and improving health outcomes for this patient population.
The study's lead author, Yu-Che Lee, suggests that these findings should provide clinicians with valuable insights to develop tailored strategies and treatments aimed at reducing racial disparities in sleep apnea outcomes.
By addressing the underlying factors contributing to the increased mortality rates among Black men, healthcare professionals can work toward improving diagnosis rates, treatment compliance, and overall health outcomes for this vulnerable population.
In conclusion, the study sheds light on a troubling racial disparity in sleep apnea mortality rates, with Black men being disproportionately affected.
The findings emphasize the importance of addressing compliance issues, optimizing treatment strategies, and increasing awareness to reduce the racial disparities observed in sleep apnea outcomes.
By implementing targeted interventions, healthcare professionals can strive for improved health equity and better outcomes for all individuals affected by sleep apnea.
Black Wall St. Media

Contributor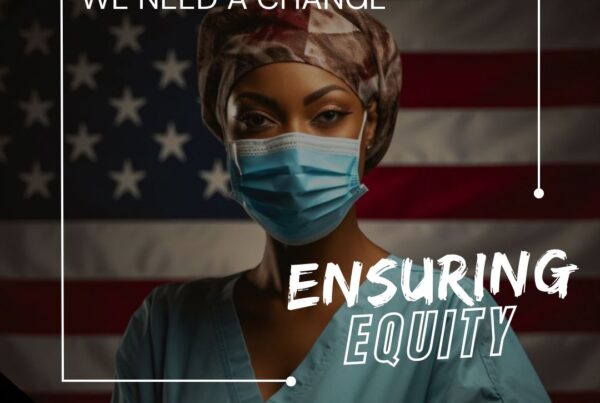 Al B. Sure! and Rev. Al Sharpton Unite for Transplant Patient Advocacy
Al B. Sure! and Rev. Al Sharpton are teaming up for a vital cause –…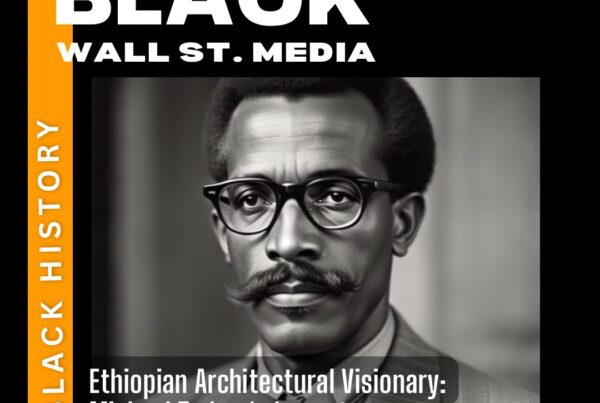 Architect of Ethiopia's Resilience and Identity
Exploring the legacy of Michael Tedros: Architect, Visionary, and Cultural Pioneer. Join us on a…