From Emotional Rain to Inspiring Reign: July's Celebration of Diverse Achievements"
"Embrace the strength within you, celebrate your uniqueness, and use your voice to shatter the glass ceilings. We are all trailblazers in our own way, capable of making waves and fostering change. No matter the storms you face, always remember, we carry greatness within us."

Black Wall St. Media

Contributor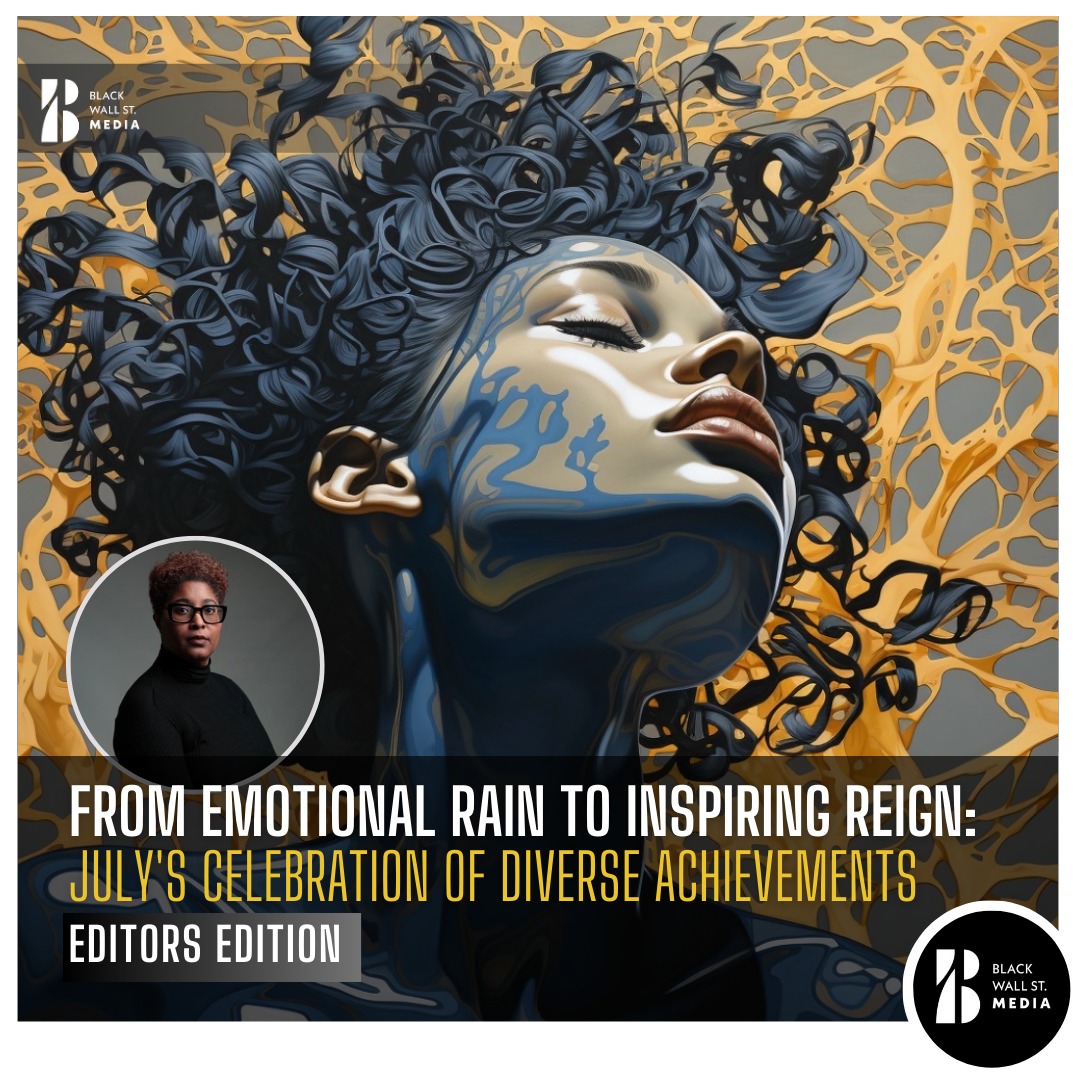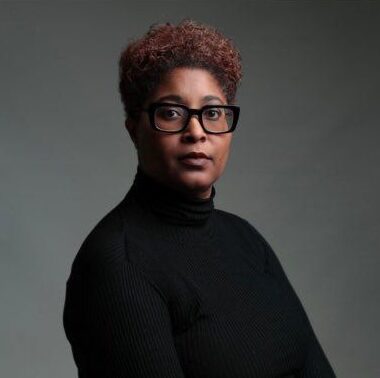 ---
Diahanne Rhiney – Chief in Editor
I had packed away all my tights, sweaters, and boots for the summer, giving my cold weather gear a silent funeral. And now?
It's July we've had more rain in the U.K. than sun!
It has also been quite a month for the Diaspora and in such a dismally rainy month when an array of interesting reads has certainly been needed.
I've been busy gearing up for the annual Baton Awards, celebrating women from diverse cultural backgrounds which will take place this December and so several headlines stood out to me.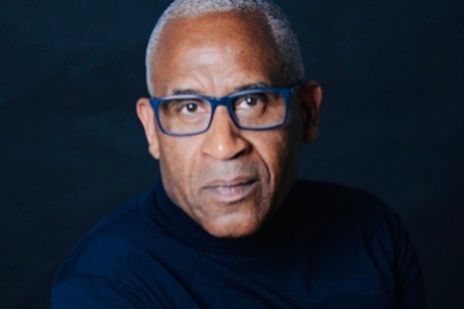 Having hosted The Baton Awards in The House of Commons and The House of Lords in its first two years, I was disappointed to read a Black peer who revealed he has been mistaken for staff THREE times in the House of Lords.
This is the reason I host The Baton Awards; representation is so important and achievers from diverse backgrounds need recognition.
As the first black woman to earn a PhD in Aerospace Engineering from the University of Texas at Arlington, USA, Dr. Okolo has emerged as a prominent figure in aerospace research.
Her remarkable accomplishments extend beyond her successful career at NASA, as she has become a passionate advocate for transforming the narrative of underrepresentation in STEM.
Also in the STEM industry, was a 26-Year-Old making history as Ghana's First black female heart surgeon. Dr. Penelope Adinku's ground-breaking achievement as Ghana's first black female was a fantastic read.
I was also hugely inspired by our 'Hidden Figures of the Manhattan Project: The Untold Contributions of Black Scientists and Technicians'
The Manhattan Project's inception in 1942 featured prominent scientists such as Robert Oppenheimer and Enrico Fermi leading the charge, the project became a massive undertaking, employing around 130,000 people.
Despite unbelievable inequality, Black scientists and technicians made significant contributions to the Manhattan Project's scientific endeavours.
Their expertise and dedication helped advance the understanding and development of nuclear science, playing crucial roles in various aspects of the project.
I was personally proud to read about the latest major achievement of Baton Awards judge, Kenny Imafidon.
In an inspiring celebration of resilience and transformation, Kenny Imafidon, widely known as 'That Peckham Boy,' launched his new book, marking a triumphant homecoming.
'Rising from the challenging streets of Peckham to the influential corridors of power, Imafidon's remarkable journey embodies the power of change, the spirit of defiance, and the hope of a better future.'
His book reveals the life of a man who refused to become a product of his environment and chose instead to be a force for change.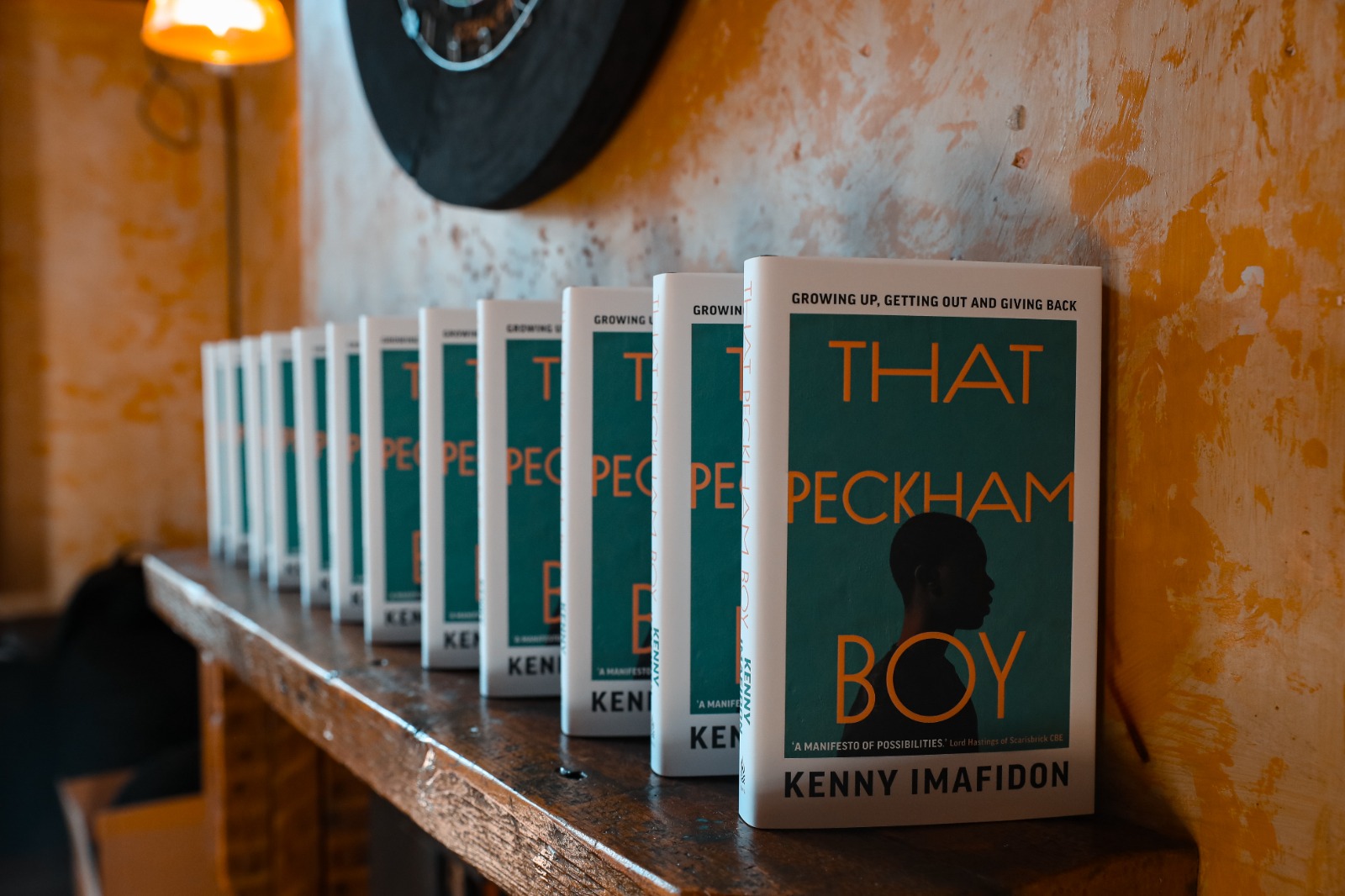 Another ground breaker moment was an article we featured on Jay-Z as the first black male artist with Over 10 Multi-Platinum Albums! JAY-Z's relentless pursuit of excellence has struck a chord with the world, transcending music to become a symbol of black excellence.
'With record-breaking achievements and a lasting legacy, he echoes the melody of greatness, showing us all that dreams are made to be realised.'
Before Jay-Z, there was 'The Black Mozart'. Joseph Bologne, Chevalier de Saint-Georges:
A trailblazer whose remarkable talents shattered boundaries and left an indelible mark on history, and this was such a unique and informative piece.
An interesting read was a review of Shirley J. Thompson's mesmerising opera, Women of the Windrush, captivates audiences through its enchanting music and skilful integration of archival and film footage.
This production portrays the inspiring narratives of women who journeyed from the West Indies to the United Kingdom and as a child of the Windrush generation I'm always keen to see that generation celebrated and acknowledged.
There is much to be said about racism in the healthcare industry, so I was intrigued to read 'Breaking the Cycle of Discrimination: Body Cameras to Combat Racism in the Medical Field'.
Dr. Amanda Joy Calhoun, a Yale physician, is calling for the use of body cameras to combat racism within the medical field.
I certainly think this measure would save countless lives, but what a sad length to have to go to! In recent years, there have been numerous cases highlighting malpractice and disparities faced by Black patients in healthcare settings and Dr. Calhoun's proposal aims to address these issues by introducing a tool that can ensure equal and fair treatment for all patients.
It was such an inspiring experience discussing Race, Masculinity and Mental Health with Shaun Flores on my show Tea and Chat this month.
At 27 years old, Shaun was diagnosed with obsessive compulsive disorder (OCD).
Since then, he has used his experience to help dismantle dated and untrue beliefs about OCD by partnering with various charities.
Additionally, this diagnosis ultimately led him down a path of self-discovery; from being consumed by fear and depression to recognising himself as an advocate for those affected by OCD.
It is safe to say that Shaun has gone from survivor to thriver with OCD. Recently, Shaun, appeared on Unapologetic on Channel 4. Hosted by Yinka Bokinni and Zeze Millz, where Shaun discussed OCD and how this affects the black community.
He was an absolute inspiration to interview and made for such an eye-opening episode.
I also must highlight July as a huge win for campaigners, as the government announced that the Online Safety Bill (a proposed set of new laws designed to safeguard internet safety) will include guidance on reducing risks of harm to women and girls.
Make no mistake about it, this is a victory for the diaspora. This is because Black and minority women are targeted by a disproportionate level of online abuse, which makes it very much our issue, so I did a small victory dance at this news as it's way overdue.
As we enter August, I hope to see much more sunshine! Not only this, but I hope to continue to read about more of the trailblazers and glass ceiling breakers out there making waves.
As I wade through the mountains of Baton Awards nominations that are landing in our system it reminds me constantly that we have so much greatness. So, this summer, continue to be great, and I'll see you next month.