Dr Wendy Okolo: Pioneering Aerospace Engineer and Advocate for Diversity in STEM
"Dr Wendy Okolo embodies the spirit of limitless possibilities in aerospace engineering and serves as a beacon of inspiration for those underrepresented in STEM. Her groundbreaking achievements and unwavering advocacy for diversity and inclusion remind us that the sky is not the limit—it's just the beginning."

Black Wall St. Media

Contributor
Meet Dr Wendy Okolo, a remarkable Nigerian-born Aerospace Engineer who has made significant strides in her field and shattered barriers along the way.
As the first black woman to obtain a PhD in Aerospace Engineering from the University of Texas at Arlington, USA, Dr Okolo has become an influential figure in the world of aerospace research.
Not only has she excelled in her career at NASA, but she has also become a passionate advocate for changing the narrative of underrepresentation in STEM, particularly for young girls, career women, and people of color.
Let's delve into the extraordinary journey and accomplishments of Dr Wendy Okolo. 
A Trailblazer in Aerospace Engineering:
Dr Wendy Okolo's achievements in the field of Aerospace Engineering are nothing short of exceptional.
Her groundbreaking PhD in Aerospace Engineering has paved the way for other aspiring black women in the industry, offering a shining example of what can be accomplished through determination and perseverance.
Her academic excellence and groundbreaking research have propelled her into the spotlight, earning her numerous accolades and recognition.
A Stellar Career at NASA:
Currently, Dr Wendy Okolo holds the position of Aerospace Research Engineer and Special Emphasis Programs Manager at NASA – the renowned National Aeronautics and Space Administration.
Her work at NASA involves conducting cutting-edge research and contributing to advancements in aerospace technology.
As a highly accomplished engineer, she plays a crucial role in pushing the boundaries of scientific exploration and innovation. Championing Diversity and Inclusion in STEM: Dr Okolo's passion for inclusivity and diversity extends beyond her role as an Aerospace Researcher.
---
---
She has actively worked towards changing the landscape of underrepresentation in STEM fields, particularly for women and people of colour.
Serving as a special emphasis programs manager at NASA, she has spearheaded initiatives to promote the recruitment, retention, and advancement of women within the organization.
Dr Okolo's initiatives have focused on creating an inclusive work environment by addressing issues such as maternity support and gender bias.
She has played an instrumental role in establishing nursing rooms for mothers, facilitating their smooth transition back to work.
Additionally, she has championed the removal of gendered language biases in job descriptions, ensuring fair and unbiased opportunities for female applicants.
A Voice of Inspiration and Empowerment:
Beyond her professional accomplishments, Dr Wendy Okolo is a sought-after speaker, panelist, and mentor.
She dedicates her time and energy to inspire the next generation of minority leaders in STEM fields.
Through her engaging keynote speeches and panel discussions, she shares her journey, insights, and experiences, offering invaluable guidance to aspiring individuals.
Dr Okolo is passionate about equipping both individuals and organizations with the tools needed to foster diversity and inclusion in STEM, thus creating a more equitable and representative field for all.
Dr Wendy Okolo stands as a trailblazer, not only as an accomplished Aerospace Engineer but also as an advocate for diversity and inclusion in STEM.
Through her groundbreaking achievements, she has shattered barriers, opened doors, and empowered underrepresented communities in pursuing their dreams.
Dr Okolo's exceptional contributions to the aerospace industry, coupled with her dedication to promoting diversity, make her an inspiring role model for aspiring engineers and a catalyst for change.
Black Wall St. Media

Contributor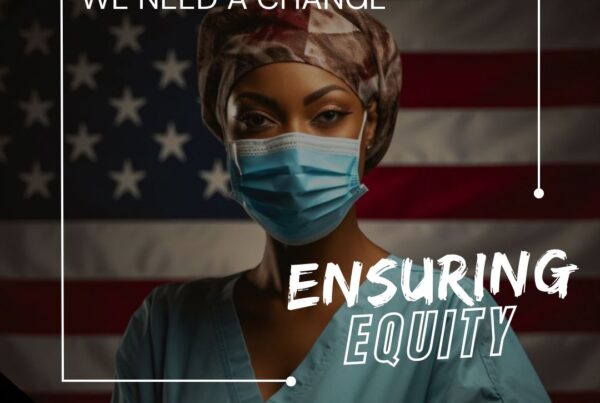 Al B. Sure! and Rev. Al Sharpton Unite for Transplant Patient Advocacy
Al B. Sure! and Rev. Al Sharpton are teaming up for a vital cause –…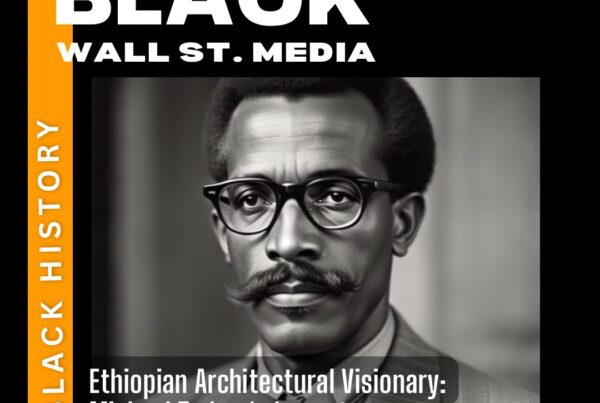 Architect of Ethiopia's Resilience and Identity
Exploring the legacy of Michael Tedros: Architect, Visionary, and Cultural Pioneer. Join us on a…