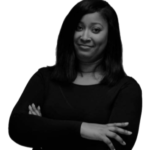 By Dr Diahanne Rhiney
Chief Editor
We're quickly coming to the end of 2021, and I wonder if I'm speaking for everyone when I say that this year has been… a strange one. With life slowly resuming back to normal, time seems to have sped up. The past few months have flown by; I have been personally grappling with the thought that this is my final letter of the year! With news headlines screaming at us about Omicron, vaccinations, Boris cancelling Christmas and the Return of The Mask, I think it's safe to say we're all frankly exhausted.
Covid-19 has affected everyone, and the Diaspora are no exception.
BWSM just recently reported that The Ministry of Health and Wellness Jamaica is requesting support from the UK Diaspora to assist in the procurement of medical equipment to help fight Covid-19. With the advent of the 3rd-Wave in mid-July 2021, due to the arrival of the Delta variant, Jamaica saw more severe cases demonstrated by the increased hospitalisation. This resulted in hospitals reaching maximum capacity and increased the need for more medical equipment and supplies to treat patients. I for one jumped on board because I'm a firm believer that in difficult times, giving to charity is soup for the soul. Knowing that as Diaspora we can come together and help to strengthen the Jamaican public health system in a more sustainable manner in the aftermath of Covid-19, is encouraging.
Also, reported on BWSM (when the mainstream news was apparently not interested), was the protest Covid-19 measures that descended into violence on the streets of the French island of Guadeloupe. It read 'President Emmanuel Macron called the situation 'explosive'. People have been angered by the government of France declaring all healthcare workers must be vaccinated against the virus. Everyone also must carry proof they have had the injections. People in Guadeloupe are resisting. They say they do not trust the vaccines, the authorities on the island or the French government.'
November is Black Awareness Month in Brazil. The country has the largest Black population outside of Africa and it is the last one in the Americas to have abolished slavery. So, we featured a piece on the story around Brazil's 1988 constitution which made promises to amend the wrongs of the past but three decades later, Black Brazilians are still battling for their rights.
Crucially, BWSM also featured some information about ASIST – Applied Suicide Intervention Skills Training which is a world renowned two-day interactive workshop in suicide first aid, teaching participants to recognise when someone may have thoughts of suicide and how to work with them to create a plan that will support their immediate safety.
For so many, the 1st of December opens a time of joy and celebration to families the world over. We also know that for many who have been bereaved, they may feel unable to look forward to Christmas with any sense of excited anticipation. Just Another Day is an event where you can come together with others who just "get it" and are a step closer to understanding the way you feel.
Here at Black Wall St Media, we have managed to stay true to our ethos and the team have delivered a colourful selection of stories from all over the Diaspora, including plenty of upliftment.
Maiysha Kai also reported on Black History, Black Freedom, and Black Love taught by instructors Jelani Cobb, Kimberlé Williams Crenshaw, Angela Davis, Sherrilyn Ifill, Nikole Hannah-Jones, John McWhorter, and Cornel West. Released in three parts, this class will inform, contextualize and challenge how members think about race and racism, reconcile gaps in traditional education about U.S. history and offer tools and techniques to empower change in their own lives.
Inspiration came from a feature on Tiffany James and Sharlea Brookes, who have built a lockdown business that's generating millions. These young entrepreneurs met on clubhouse and started a company that's helping black women make millions. The founders recently sat down to discuss their success and why they think every woman should aim to build generational wealth.
Also, Essence magazine featured Simone Biles, Nikole Hannah-Jones and Lizzo on its covers. The series is called "The Year of Radical Self-Care" to highlight the strong actions these women have taken to make sure they're fulfilled.
I contributed to a little of the Black Girl Magic theme myself, as I was proud to host my fourth annual Baton Awards. Previous years were held at The Houses of Lords, but the past two years I have held it online and refused to cancel it because now more than ever it is important to recognise women from diverse backgrounds who are creating change in their fields.
The Baton Awards celebrate women from diverse racial groups from the past, present, and future with an annual award ceremony that attracts a huge global audience. So many gifted and inspirational attended, voted, and were honoured as winners and finalists. I love to see unsung heroes celebrated and so I was thrilled to learn about Marilyn Devonish, the winner of the 'Political Figure' award in this year's event. Marilyn has committed hours of her time to many different issues and helping others, and over the last few decades in and around her local town of Watford, promoting fairness and social justice. Not to mention the many other winners and finalists who blew us away with their achievements on the night. I
was also honoured to announce that The Baton Awards Services to Education award was re-named as a posthumous award in honour of Victoria Regina Joseph. After reading about the incredible life of news presenter Gillian Joseph's late mother, I was inspired by her achievements and like most unsung heroes, she is not a household name, but she should be! So, we proudly added The Victoria Joseph services to Education Award.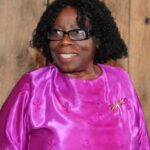 I love to spend this time of year celebrating life and supporting those who need support. From entrepreneurs to causes, campaigns, charities, and individuals, these are the things that really embody the
'Christmas spirit'
to me. As the year draws to a close, I intend to continue! But it's not just about the support I give but also the support I receive.
So, to our readers, thank you for your constant support of us this year, the many of you that check in with BWSM every day from every corner of the world, truly makes a difference.
'Together we can make 2022 bigger, bolder, and better, no matter what happens with the dreaded C word situation. Together we really can change the world, one narrative at a time'.
"Real Queens fix each other's Crowns" and that
encapsulates what the Baton Awards are all about.