Current data collection on state violence does not paint a picture that is inclusive of victims with disabilities.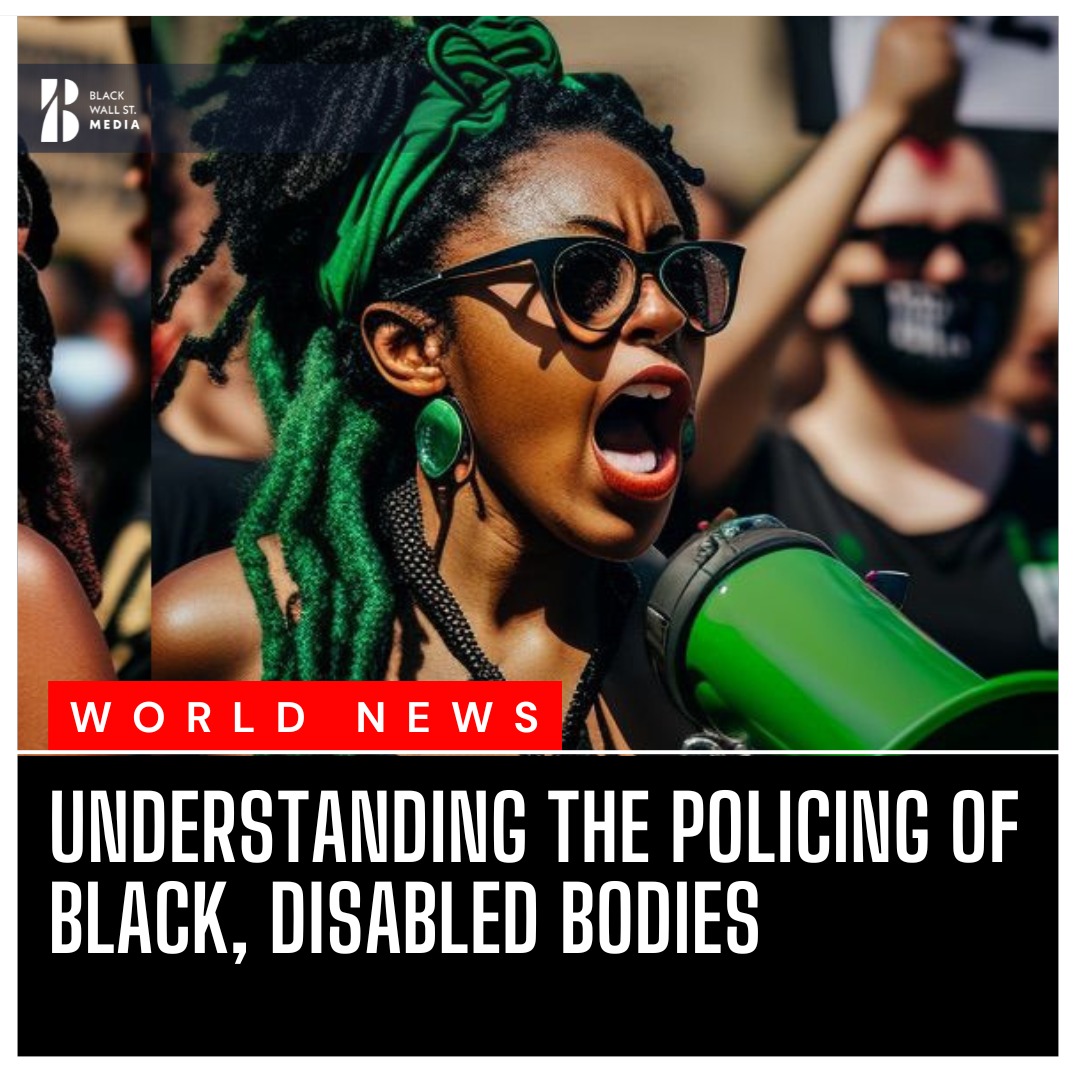 ---
Freddie Gray, Laquan MacDonald, Kevin Matthews, Tamir Rice, Eric Garner, Charleena Lyles, Sandra Bland, Quintonio LeGrier, Stephon Watts, Korryn Gaines, Natasha McKenna, Eric Smith, and Daniel Prude are all Black, disabled victims of state violence.
In the United States, 50 percent of people killed by law enforcement are disabled, and more than half of disabled African Americans have been arrested by the time they turn 28—double the risk in comparison to their white disabled counterparts.
While these statistics provide basic insight into how law enforcement engage with parts of the disability community, much remains unknown.
Specifically, the United States must improve the mechanisms used for data collection on police encounters to provide an accurate, complete picture of these long-standing dynamics and misuse of force.
In the ongoing efforts and discussion surrounding police reform and the need for shifting investments into different types of interventions, policymakers need to have solid data in order to refute messaging that minimizes the magnitude of the problem.
As discussed in depth below, opportunities for increased data collection include:
Aggregated data across race, gender, and disability status to provide greater insight into these intersectional issues

Greater data collection on law enforcement training and its effectiveness

Law enforcement's removal or denial of reasonable accommodations for people with disabilities

Information on people who acquire disabilities while in custody, including those acquired by misuse of force
History of policing Black disabled people in the United States
Racism and ableism have been intimately woven into the fabric of this country since enslaved people first arrived on the shores of this stolen land.
Throughout the 19th century, phrenology—the debunked science claiming human nature could be traced to or understood by the shape of one's skull—served as a basis for the justification for slavery.
Around the same time, American society began to construct a medical model that framed disabled people as broken and reliant on nondisabled people's so-called charity and expertise.
If a person was deemed "unfixable," they were shunned by society and commonly faced three fates: abandonment, concealment by their family, or institutionalization.
In the context of slavery, this dangerous theory tied a slave's economic value to their physical ability and productivity.
Yet due to the brutal and inhumane nature of slavery, enslaved people were often punished by their owners with disability or disfigurement, either to prevent them from running away or discourage behaviors that slaveholders considered defiant.
At the time, even a slave's urge to escape was pathologized; for example, the term "drapetomania" was used to describe a mental illness that led them to run away or rebel.
More than a century after the abolition of slavery, so-called Ugly Laws were born in the post-Civil War Bay Area—a place now heralded as the home of the disability rights and disability justice movements.
These laws were intended to keep individuals deemed "diseased, maimed, mutilated, and any way deformed, so as to be an unsightly or disgusting object" out of public view.
Many of these individuals were also poor. The nexus of poverty, racism, and ableism was instrumental in the rise of institutions and sanitariums, which were designed to keep so-called undesirables out of sight.
Though this nation likes to think of its treatment and acceptance of people with disabilities as ahead of the curve, it is clear that ableism and racism, among other prejudices, leave legacies that must be addressed.
Lawmakers must understand the issues of the past when designing policy remedies to meet present-day needs.