So here we are, another trip around the sun is no well in the rearview mirror. Looking back is and reflecting on our ups and downs is important but looking ahead with a positive mindset is exciting. I've spent the past few weeks striding into 2023 enthusiastically, feeling unashamedly optimistic, ready for what's in store and it all starts right here with our January issue.
I have particularly enjoyed reading several features in this issue. Not all of them are good news, but all of them are crucial to our progress as a diaspora.
The cost-of-living crisis is in full swing and it's effecting every one of us in the U.K. in different ways.
Specific to the diaspora are the fears over sky-high heating bills that will disproportionately impact the sickle cell community.
Many people living with this illness are already struggling financially because the condition limits how much you can work, and, how much you can earn.
Sickle cell incapacitates its sufferers for weeks at a time, forcing them to take extended sickness breaks or even lose their jobs.
These are the types of issues we need to speak up about in 2023.
I've devoted decades of my career to mental health, especially where intersections are concerned, so I was very interested to read a feature on black women and depression which stated that depression is 'more likely' to manifest as stress or self-criticism within black women.
According to a recent study published in the Nursing Research journal, Black women may experience depression symptoms that are "poorly recognised and undertreated" within the larger medical community.
---
The study focused on data from 227 African American women and was centered on "explor[ing] depressive symptom phenotypes".
The research found that, as opposed to more trademark symptoms, black women can experience higher levels of self-criticism, sleep disturbances, and irritability.
More research must be done in this area to ensure the mental well-being of black women who are already overlooked.
As a self-confessed tea lover, I loved reading about Quentin Vennie. After battling a two-year addiction to anxiety medication and surviving multiple suicide attempts when he was 29, he found his journey of healing and recovery through a juicing and tea ritual.
Vennie co-founded the Baltimore-based tea company Equitea with his wife, Erin, in 2020.
The entrepreneur now uses green tea to help with his son's attention deficit hyperactivity disorder, and he wants to make sure high-quality tea is available to everyone.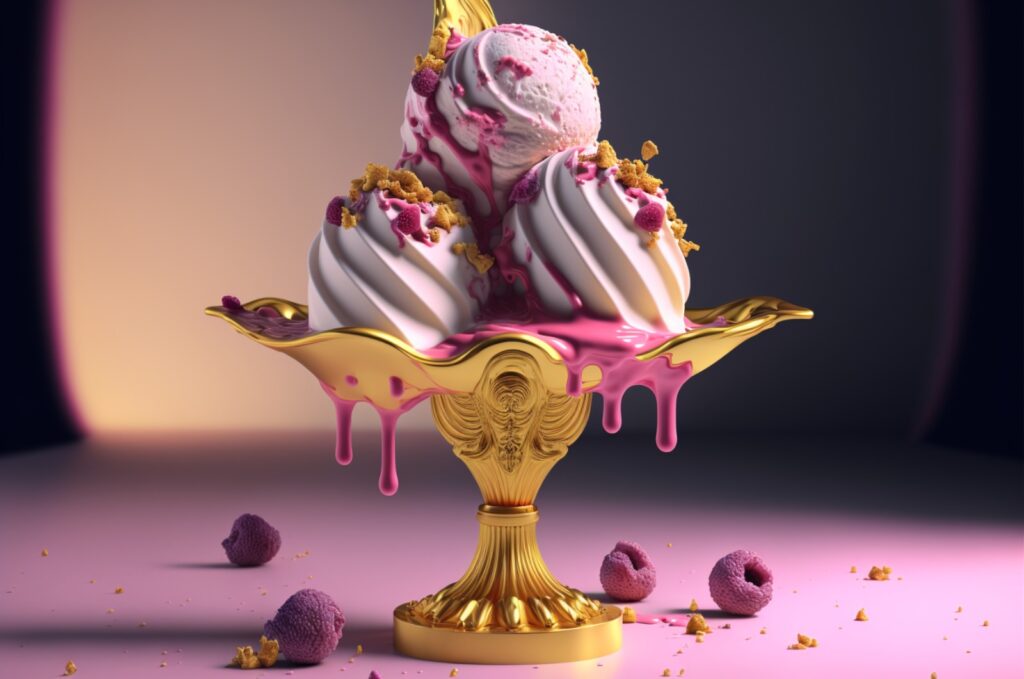 ---
Another success story making it big in the world of entrepreneurial strides is, Molecular Biologist, Dr. and entrepreneur who is making African-inspired ice creams with indigenous flavours . Guzha's ice cream parlor is called Tapi Tapi, which translates roughly from his native Shona as "yum yum."
The range of proudly Afrocentric ice creams on the menu include a Kenyan pilau flavor with puffed rice; a sorbet made of sobolo, a hibiscus flower infusion with spice that's common in Nigeria, Ghana and Cameroon; a vegan rooibos and ginger flavor with biscuit crumbs, meant to evoke dipping coconut biscuits into South African tea; and a peanut butter and pumpkin mix inspired by Guzha's childhood in Zimbabwe.
Dr Guzha isn't alone as President of the African Development Bank Group, Dr. Akinwumi Adesina explained in his article 'Diamonds in the Diaspora'.  Despite what the mainstream tells us about Africa needing help from the rest of the world; Africans in the diaspora are Africa's largest financiers.
Her actions in the following 16 years have created so much change. She founded the Anthony Walker Foundation in 2006 to combat racism and offers a space for people to feel safe after suffering racial abuse.
It was heartwarming to read that a mother who has campaigned for racial harmony in the name of her son is among many Merseyside names to be recognised in the New Year's Honours list.
Gee Walker has devoted her life to promoting racial harmony and building a legacy of love to overcome hate, after she forgave her son's killers. Anthony Walker's brutal and racist murder in 2005 shocked the nation but it's Gee's forgiving heart that has enabled her to achieve so much through her campaign work.
"I forgive them. I don't hate them. Hate is what killed my son. I am in enough pain. Why take on and carry about hate and anger as well?"
As I'm signing this off, news about Tyre Nichols is all over the headlines as I can already tell that February is going to be filled with discussion, debate, heartache and outage that yet another innocent black man has been murdered by the police. What makes Tyre's case different is that the officers were all black and whilst that changes the racist dynamics we are (sadly) used to, it doesn't change the fact that the same institutionalised, immoral, and maverick police culture that killed George Floyd (a black male killed by white officers) and Sarah Everard (a white female killed by a white male officer) is a bigger problem than we ever could have imagined.
It's so bad that it has gone way beyond a matter of colour. This will be in an ongoing conversation and it's one that I intend to revisit in more detail over the course of February. 
An interesting question was posed in our business news section and that was, is there too much of an emphasis on Black employees specifically?
The question has been posed, especially on LinkedIn, because DEI as a field/industry saw a sharp rise in interest following the murder of George Floyd. CNBC reported in January of 2020 that demand for diversity and inclusion professionals was expected to rise.
It seems as though a couple of years of highlighting DEI and the black community means that some people feel we've had our shake at the stick, but the truth is that black people globally experience the most severe forms of oppression.
As the article states 'when have DEI efforts ever focused exclusively on Black people? When DEI strategies are developed, they should have been designed with the most harmed employees in mind.'.
Having worked in this domain for so long, I couldn't agree more. Of course, DEI should focus on all minorities and overlooked groups, but please don't tell me that time is up on shining a spotlight. In my opinion, we've only just started, and the situation is far from changed.
February is black history month for the American diaspora so I'm looking forward to seeing the growth and progress taking place there and the opportunity to engage the conversations that we need to have across the world.
Exciting news at Black Wall St Media as we launch our new programme 'Tea & Chat' on LCBN TV.
---
As always, it's amazing to be a part of a platform where we are constantly growing and diversifying our methods of changing the narrative and 'Tea & Chat" is our latest exciting development.
Joining me on Friday 17th at 7pm on Tea & Chat are two power house women.
The incredible Kat Henry who is Ms Surrey Galaxy and former Ms Great Britain. She is also a plus-size model, Social Media Influencer, Local Radio DJ and a full time Fitness Instructor.
Also joining me will be the inspiring Nazia Khatun, who is an award winning fitness specialist, who uses her personal experiences to empower other women. She has an unshakable mindset and uses her social media as a platform for change.
Tune in tomorrow at 7 pm to talk about if body size really does matter.
You won't want to miss it!