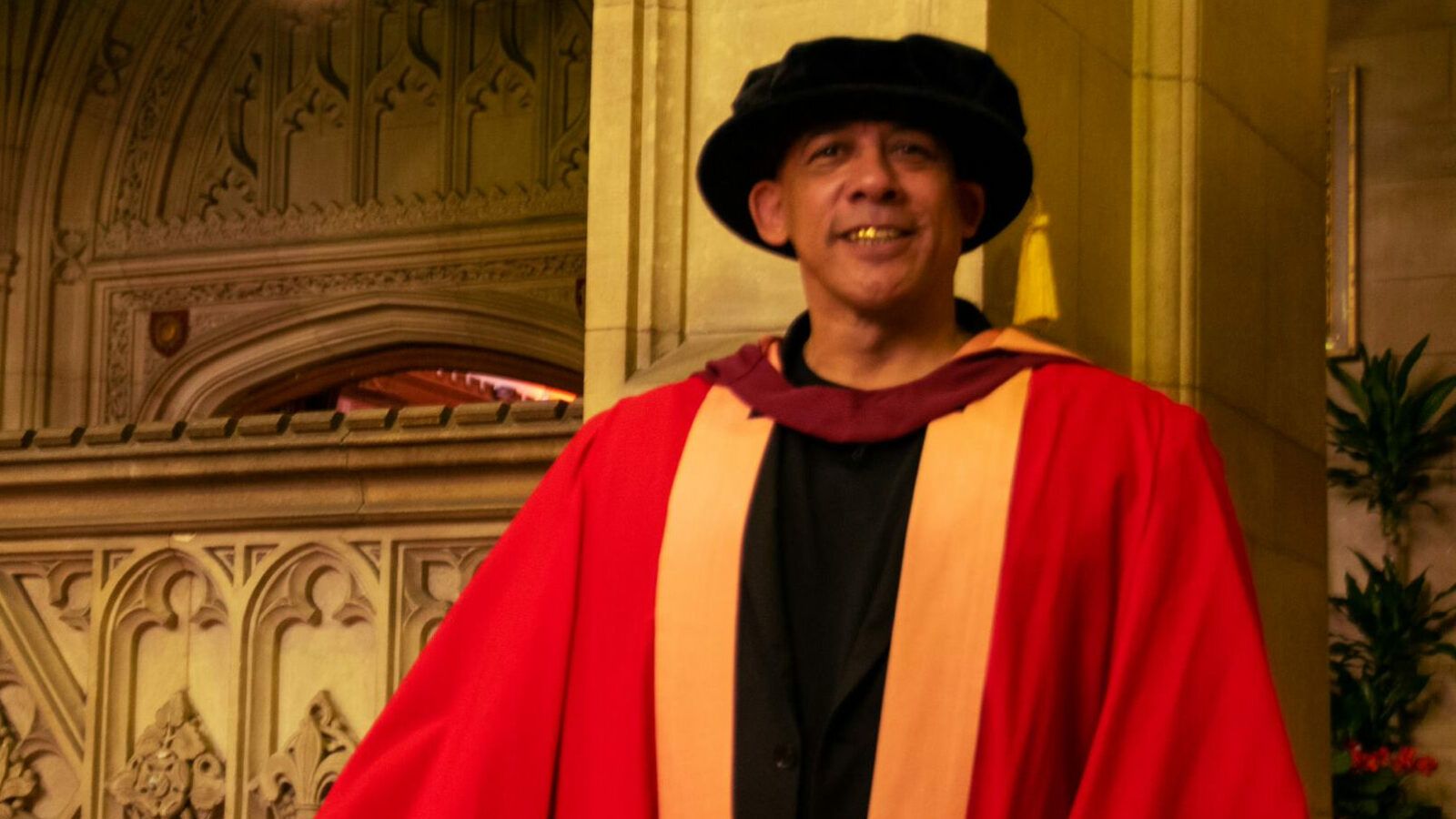 He was awarded the Doctor of Letters degree in recognition of two decades of campaigning, which has seen him work with inner city communities, publish three poetry anthologies and create CARGO Classroom (Charting African Resilience Generating Opportunities), a resource hub that helps schools teach African and African diaspora history.
Hoo went to eight schools, spent time in care and lived much of his life in inner city neighbourhoods in Birmingham, Somerset and Bristol – experiences that turned him from observer to activist.
Determined to instigate change to ensure his children grow up in a more equal society and don't keep facing the same injustices, the poet set out to tell the inspiring untold stories of revolutionaries through CARGO Classroom.
Aimed at pupils aged five to 14, the sessions are created with University of Bristol academics and education experts to use poetry, film, illustrations and music from Massive Attack to add different perspectives to children's education.
"It's great to have my work recognised, especially from within my own city, but I am accepting this on behalf of the communities I work with," Hoo said after the ceremony on Monday.
Introducing Hoo to the graduating english, liberal arts and theology students, Professor Steve Eichhorn called him a "maverick".
Eichhorn said: "Whenever I come out of an encounter with Lawrence… I learn something, and it's usually profound."
Hoo told students: "As you now embark on your own journeys – turn a new page, starting a new chapter in the book of life – I wish you all well. I would just like you to always remember: you are valued and you are our present and future.
"So go forward and shine bright – and be the light we all need to see."