""

Jacqueline Wilson Hinds

Contributor
Menopause in The Workplace - Breaking the Silence:
The Masks Black Women Wear

"When you pretend long enough, the danger begins.
You become the mask you wear."

Rubyanne ~
Menopause in the Workplace is a BIG deal and is something that organisations need to take note of and focus on as a priority alongside other initiatives they are undertaking to support their workforce's emotional health and wellbeing.
Being a 'menopause friendly' employer will address some of the challenges women who are experiencing menopausal symptoms face within the workplace.
For some women, the experience can be soul-destroying and confidence-shattering.
Whilst other women may find themselves overwhelmed by things, they used to cope with quite easily within their job roles.
This can be quite a disorienting time for many of them having to navigate their respective menopausal journey but, it can also lead to a large proportion of women deciding to leave their jobs prematurely, just at a time when many are emerging from their child rearing years and can focus on their careers.
Workplace Culture: creating conditions for staff and managers to feel comfortable talking about menopause, the symptoms, and the support available.
Workplace Policies: creating workplace policies and frameworks that staff and performance managers can access and support women experiencing menopausal symptoms.
Workplace Environment: creating work locations that can support and alleviate menopausal symptoms women may be experiencing within the workplace.
Women make up nearly half of the UK workforce, 47% to be exact and, around 3.5 million women in the workplace are aged 50 years and above.  Many women now feel they are being pressured or forced to reduce their hours at work, pass up promotions and even quit their jobs due to lack of menopause support within the workplace.  
Some are so lucky, they get little or no symptoms, whilst other women seem to get quite a few which can be quite debilitating and embarrassing for them within the workplace.
Menopause-associated symptoms may never occur or can last for several months or even years, depending on the individual. With the exception of irregular periods, all the following common signs and symptoms can be prevented or effectively treated, naturally:
Irregular Periods
Vaginal Dryness
Loss of Libido
Hot Flashes
Insomnia
Urinary Incontinence
Mood Changes
Memory and Cognitive Function
Hair Loss
Decreased Breast Fullness
Skin Issues
Weight Gain
Bone Loss
The Masks We Black Women Wear
Black women suffer many challenges within the workplace especially when they are experiencing the varied symptoms of menopause. 
They are more likely to have early and severe forms of perimenopausal changes yet there is a problematic and harmful trope that "Black don't crack" which is totally misleading and has been highlighted in numerous reports on the inequalities in healthcare diagnosis and provision of care for Black people  (NHS Race and Health Observatory, The Commonwealth Fund House of Commons – Menopause and the workplace).
When it comes to our emotional health and wellbeing, Black women, tend to wear the mask and will not divulge to anyone that they are experiencing menopausal symptoms. 
This then further feeds into the trope that we are strong Black women therefore, we feel little or no pain, and can continue through the battles of life (in this case the menopause), on little or no sustenance or support whatsoever.  
This negative stereotype is what harms us the most, especially within our working environments because we tend to keep the mask up throughout the duration of the day, and just continue regardless of how we are feeling. 
This is wearing us down immensely, along with the reality that there are so many challenges and obstacles Black women are already facing within the workplace.  
Black women are the most disrespected and marginalised of all the female races, who are not afforded the luxury of having an off day, any form of support or understanding from co-workers when experiencing menopausal symptoms or, just wanting to be left alone to quietly get on with their work. 
This is normally met with comments from their coworkers or others who may comment on them being 'too quiet' or not a 'team player' when they don't' participate in an event or join in the team banter; this will be misinterpreted as the individual being negative as opposed to 'not feeling well' or 'not feeling up to' engaging with anyone.  
Support and Diagnoses
When it comes to getting support and a diagnosis from the doctor, not many Black women feel they are being listened to or even given the right form of treatment for their symptoms. 
I remember speaking to a lady who said that when she spoke to her doctor about her symptoms and went on to explain that she felt she was going through menopause and needed guidance and some form of support.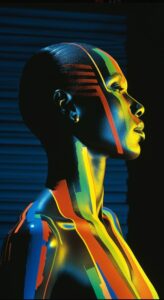 Her doctor listened and quickly wrote out a prescription for antidepressants!  This is not the first person who has vocalised that their doctor dismissed their symptoms and put them straight onto medication without consultation or even proper diagnosis or, prescription that is based on the diagnosis.  
Another lady mentioned in a group discussion, that when she attended an appointment with her doctor to talk about the menopausal symptoms she was experiencing; she said the doctor wrote out a prescription for antidepressants and to her horror, she found out that her doctor had prescribed the highest dose of this drug for her to take daily. 
She went on to say that she point blank refused to take them, because when she did ingest them, she felt 'spaced' out most of the time and could not get on and undertake important day-to-day things within the workplace and at home.
When it comes down to speaking truth to power, Black women are grossly underrepresented within the healthcare arena and, because of this narrow and somewhat lazy mindset of some health professionals, they just write out a prescription for them without further exploration into their symptoms or ailments.
Black women are more likely to have early and severe forms of perimenopausal changes yet there is a problematic trope that "Black don't crack" which is very misleading. Black women are grossly underrepresented in medicine and because of this, many health conditions suffered by Black women are misdiagnosed, misunderstood, and mistreated.
Last year, was quite uplifting and fulfilling, because I had the opportunity to contribute to the design of a workshop supporting Black women who may be experiencing menopausal symptoms – this programme will be delivered in September 2023. 
I also had the opportunity to contribute to an anthology of Black women sharing their lived experiences of the menopause in a book entitled: Black and Menopausal, which is now available via Amazon. 
This book has been dedicated to all who have felt invisible whilst navigating the menopausal landscape, whether at home, in the workplace or within social spaces. My final opportunity last year came, when I was invited to be part of a film by Nicola Zawadi Cross, entitled: Our Menopause, which premiered recently at the Institute of Contemporary Arts.
The filming took place in October 2022 during a wonderful Menopause Pamper weekend, where a selected group of women came together to learn, share, laugh, cry, and empathise with each other's lived experiences along their respective menopausal journeys.
We as Black women, are no longer wearing our masks to show our strength, we are removing them to show our vulnerability like every other woman on the planet.
We need more spaces, be it pamper weekends, networks or Sista spaces, where we can speak about our experiences with like-minded individuals who are there for the same reason, to support, empower, motivate, uplift, and progress each other.
We rise by lifting others up, be it through storytelling, coaching, mentoring, development, or encouragement. Let this be our way of coming together to strengthen and bolster each other up as we take our respective journeys in Life. 
Jacqueline Wilson Hinds

Contributor
Errol Hill: Setting the Stage for Caribbean Legacy
Arts & CultureJTNDc2NyaXB0JTIwYXN5bmMlMjBzcmMlM0QlMjJodHRwcyUzQSUyRiUyRnBhZ2VhZDIuZ29vZ2xlc3luZGljYXRpb24uY29tJTJGcGFnZWFkJTJGanMlMkZhZHNieWdvb2dsZS5qcyUzRmNsaWVudCUzRGNhLXB1Yi0xMDE0NzQyODE1NjEwMDM1JTIyJTBBJTIwJTIwJTIwJTIwJTIwY3Jvc3NvcmlnaW4lM0QlMjJhbm9ueW1vdXMlMjIlM0UlM0MlMkZzY3JpcHQlM0UlMEElM0MlMjEtLSUyMEd3ZW50b24lMjAtLSUzRSUwQSUzQ2lucyUyMGNsYXNzJTNEJTIyYWRzYnlnb29nbGUlMjIlMEElMjAlMjAlMjAlMjAlMjBzdHlsZSUzRCUyMmRpc3BsYXklM0FibG9jayUyMiUwQSUyMCUyMCUyMCUyMCUyMGRhdGEtYWQtY2xpZW50JTNEJTIyY2EtcHViLTEwMTQ3NDI4MTU2MTAwMzUlMjIlMEElMjAlMjAlMjAlMjAlMjBkYXRhLWFkLXNsb3QlM0QlMjI1NTk4NTE4NDg1JTIyJTBBJTIwJTIwJTIwJTIwJTIwZGF0YS1hZC1mb3JtYXQlM0QlMjJhdXRvJTIyJTBBJTIwJTIwJTIwJTIwJTIwZGF0YS1mdWxsLXdpZHRoLXJlc3BvbnNpdmUlM0QlMjJ0cnVlJTIyJTNFJTNDJTJGaW5zJTNFJTBBJTNDc2NyaXB0JTNFJTBBJTIwJTIwJTIwJTIwJTIwJTI4YWRzYnlnb29nbGUlMjAlM0QlMjB3aW5kb3cuYWRzYnlnb29nbGUlMjAlN0MlN0MlMjAlNUIlNUQlMjkucHVzaCUyOCU3QiU3RCUyOSUzQiUwQSUzQyUyRnNjcmlwdCUzRQ== Errol Hill: The Pioneer of West Indian Theatre Born on August 5,…