Young Editors Letter
It occurred to me as I sat down to write my note to you this week that as we enter into June, we've almost made it to the halfway point of the year. Like me I'm sure you're wondering where the time is going! As an editor, and as a campaigner, new seasons always make me stop and wonder what progress has been like, what change lies ahead and what areas we need to work on as a global community.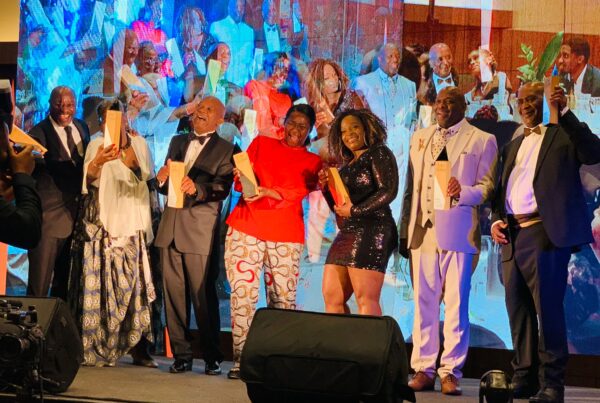 Elizabeth Flanders looked chic as she hosted the first Spirit of the Caribbean 2022 Awards.  "As the Founder of Event Connoisseurs, my mission is to recreate this experience for you…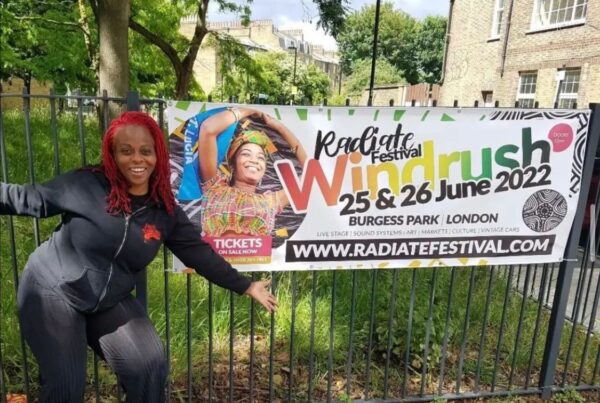 What is Hope?
Of course, May has had moments where I've felt proud. At Black Wall St. Media, we've covered as many of them as we could find.
A highlight for me was an article by Catherine Henderson covering the story of an entrepreneur built a platform for diverse workers to share honest reviews of their employers. It's registered over 5,000 reviewers from companies like Google and Deloitte in its first year.  When Ekow Sanni-Thomas left the corporate world after 11 years in real estate, he had witnessed firsthand how easy it is for companies to turn their backs on Black employees despite claiming to promote diversity and inclusion. Diversity and Inclusion is an area I invest in throughout the year, and I think this incentive couldn't be more needed. Read article…
Other news in this arena is that The BBC has hired media diversity specialist Joanna Abeyie on a short-term contract, a day after it emerged the corporation's diversity chief June Sarpong is to depart later this year. I sincerely hope that Joanna can make a difference as I can't help but notice how little has changed since last years Black History Month efforts by all the TV channels. It was a great moment but sadly that's all it was as their statistics didn't budge a bit and at present nearly 16% of BBC employees are black, Asian and minority ethnic, while this drops to 12.6 per cent among top executives.
Another piece that spoke to my heart as a charity founder, was the three South London women who are opening a home for young girls in care who have faced sex trafficking and gangs. These women are on the hunt for a house to give 16-year-old girls refuge to support teenagers who are on the brink of adulthood who have been victims of sex trafficking, gang violence or broken homes. Led by Allana Ashmeil, 31, Shakira Ashmeil, 27 and Porsha Robinson, 29, PSA living is a project by black women for all young girls set out to ensure that the teenagers not only have a roof above their head but also receive guidance on how to deal with their traumas. Read article..
Barbados Prime Minister Mia Mottley has been named among Time magazine's 100 most influential people of 2022. Mottley is Barbados's first female prime minister, and she will be joining the ranks of US President Joe Biden and Ukraine President Volodymyr Zelenskyy on the 2022 list, which was announced on Monday. 
Of course, there's always room for progress.

 
A recent enquiry found that systemic racism in maternity care endangering black and minority ethnic women. Systemic racism in maternity care means that health professionals are endangering the safety and wellbeing of hundreds of women from black and minority ethnic backgrounds.
This simply has to change.
If racism is affecting lives from as early as in the womb, it tells us plenty about how much work there is to be done. A year-long inquiry, carried out by pregnancy charity Birthrights, found racism is also impeding the "dignity, choice, autonomy, and equality" of pregnant women.
Racism should never be a part of the conversation when it comes to pregnant mothers and babies, but the reality is that it is. As our children grow, racism continues to be a big part of the story. Case in point is that Watchdog investigating another Met police strip-search of a child which is disappointing to say the least.
Confirmation of further case follows those of two teenage girls known as Child Q and Olivia and I would imagine that this case won't be any less disturbing as the last case was. While all this is said and done, the importance of Black culture is relevant every single month. 
Black Wall St Media will continue its efforts to celebrate diversity throughout the summer and beyond. Be sure to visit the Black Wall St Media homepage for the entirety of the month to find our complete coverage on the Diaspora. If you wish to engage or share your own stories, please do so through our social channels of Facebook, Twitter, and Instagram. 
For now, let's begin the month of June with the words of the late great Aretha Franklin: "We all require and want respect, man or woman, black or white. It's our basic human right".