Al B. Sure A Living Legend's Journey
"In the world of R&B and soul, few names resonate as powerfully as Al B. Sure. With a career spanning decades, his smooth, soulful sound has left an indelible mark on the music industry. Beyond his musical prowess, Al B. Sure is a survivor, a creative force, and an influential figure who continues to inspire. In this article, we delve into his remarkable journey, including his recent comeback after a significant health battle, and explore his enduring impact on music and entertainment. So, let's step into the world of a living legend and discover the man behind the music."

Black Wall St. Media

Contributor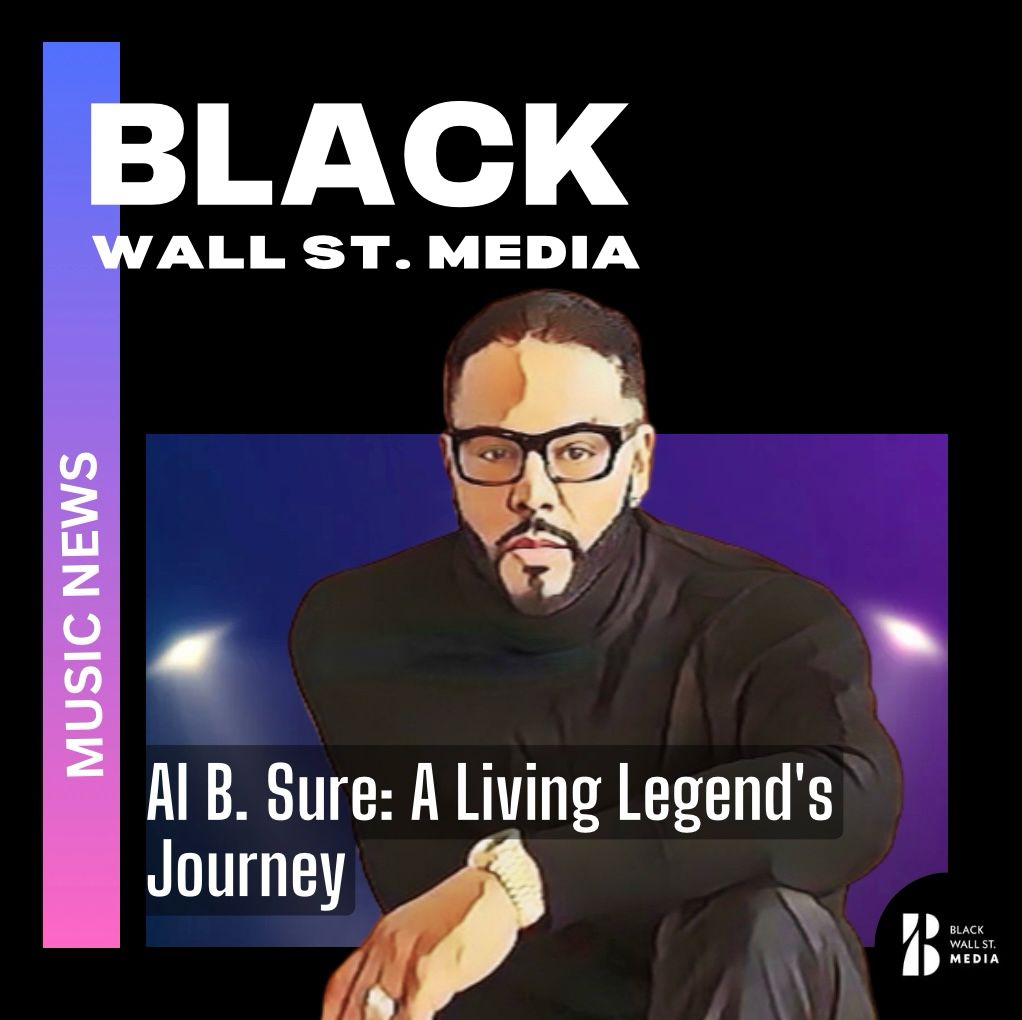 Al B. Sure: A Living Legend's Journey
Legendary R&B singer Al B. Sure recently took to Instagram Live to share an exciting update with his fans. Not only is he serving as the ambassador for the upcoming "Liver Life Walk," but he's also celebrating a significant milestone – the one-year anniversary of his awakening from a two-month coma.
In his characteristically lighthearted way, he humorously referred to this period as "updating my software." During this 40-minute video, most of which featured Al cycling outdoors, he revealed that he's working on new music and reflected on the influence of LL COOL J on his career.
As Al B. Sure stated, "Like LL COOL J says, don't call it a comeback." This is a nod to the legendary LL COOL J's iconic track, "Mama Said Knock You Out," and it's a reminder that Al B. Sure is here to stay. His impact on the music industry is undeniable, and he continues to inspire and create.
Recalling his high school days, Al B. Sure shared a charming anecdote about LL COOL J. "I have a funny story from high school and one of my first media classes," he reminisced.
"When I first started producing music videos and things of that nature, I had two or three songs that I'd do as a rapper, and on this particular video, I did a straight-up ['Rock The Bells' imitation].
I was mad skinny with the pink Izod t-shirt, throwing the muscles out with the shell toe Adidas. It was crazy."
He also took a moment to express his admiration for Rock The Bells, a platform that he believes accurately covers and celebrates Hip-Hop. "Let me tell y'all somethin' – make sure you follow Rock The Bells on Sirius XM Radio. It's an organization that is run properly and celebrates Hip-Hop properly,"
Al B. Sure emphasized. "They check you if you're not doing it the right way, which is important. I call them the accountability force of Hip-Hop; you gotta come correct when you're rocking the bells. Big shoutout to LL, I appreciate you for keeping Hip-Hop alive, that's where I started from.
Y'all show Rock The Bells some love; they are always doing great things – concerts and keeping you informed about Hip-Hop with snippets from the legends who paved the way for the new young people."
Looking ahead, Al B. Sure revealed that he has more exciting projects in the pipeline. He's working on a movie and a book, both of which promise to be captivating additions to his legacy.
He also stressed the importance of knowing the history of his first record label home, Uptown Records, and its visionary founder, Andre Harrell. "Andre Harrell, God rest your soul. I see all these movies and [other things]," he said. "You know I'm the only one left who understands and knows everything. Thank God I woke up from the coma."
As fans, we're grateful to have Al B. Sure back in action, sharing his experiences, insights, and plans for the future.
We wish him all the best in his ongoing journey and eagerly anticipate the new music, movie, and book that are sure to be fantastic additions to his incredible career.
Black Wall St. Media

Contributor