'We brought colour to this country'
the matriarchs of Notting Hill carnival
Whether it's online or on the streets, women have defined London's huge celebration of Caribbean culture. We talk steel pans and skimpy costumes with the pioneers who set the tone
Sitting in a neat little cafe at the back of the Tabernacle, a Grade II-listed pub and arts venue in London's Notting Hill, Sister Monica Tywang is reflecting on how much has changed since her association with the carnival began in 1975.
"We'd call it the annual pilgrimage," she says. "We didn't have the ways of communicating then that we have today, so everybody looked forward to coming to Notting Hill, to meet other Caribbean people and to celebrate our culture."
Today, Notting Hill carnival is an indelible part of the British cultural calendar.
It dominates the August bank holiday weekend, as around a million people descend on west London for Europe's largest street festival.
Lining the white walls of the cafe are photos from carnival's past, and Tywang can't help but reminisce about the days they capture. "We brought colour to this country. After the war everything was black and grey and drab, smog was billowing out of the chimneys that everyone had in those days."
Born in Trinidad, Tywang moved to England in the 1960s, aged 13. Ten years later, she entered the Daughters of Wisdom, a convent, and trained as a nurse in Blackpool before settling in London. "It was either get married or join the church. Now women have more choices."
Tywang's involvement in carnival began with a shrewd request from Basil Hume, the newly appointed archbishop of Westminster. "Cardinal Hume asked me to work full time in the community: 'Your job is on the street,' he said. For sure I was met with suspicion as an 'agent of the church'. As if the pope told the cardinal to tell me to keep an eye on things for him."
The incident led to calls for carnival to be banned but the event survived, in part owing to campaigning from the then deputy editor of Race Today, Leila Hassan Howe, and backing from Prince Charles ("It's so nice to see so many happy, dancing people with smiles on their faces").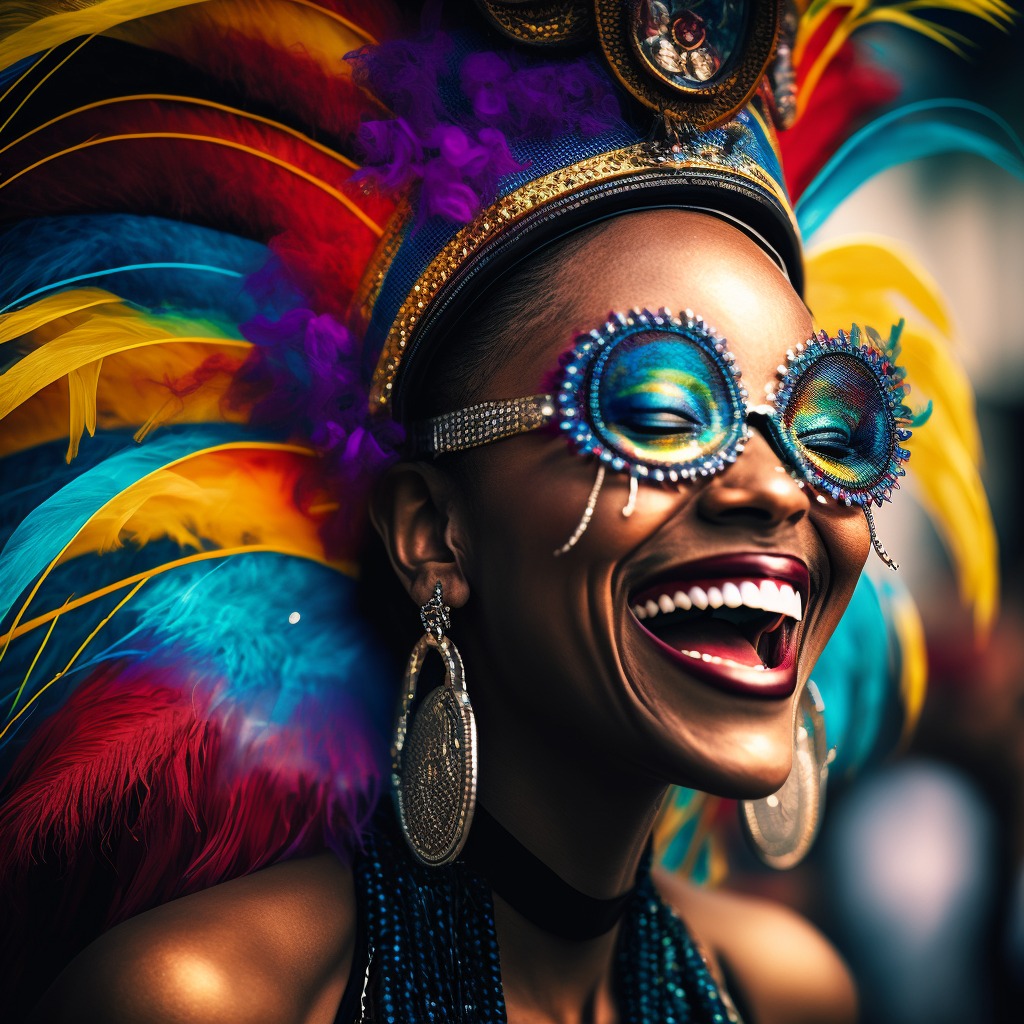 Public celebrations of Caribbean arts and culture have taken place in London since at least the late 1950s.
Women have played a defining role from the inception. In January 1959, the Trinidadian human rights activist Claudia Jones put on an indoor "Caribbean carnival" at St Pancras town hall that was broadcast by the BBC.
Five years later, The Notting Hill children's neighbourhood festival, the first held in the area to include steel bands, was organised by the community activist Rhaune Laslett.
"They were disruptive characters," says Tywang. "Claudia Jones was a real Trini gal."
Asked to explain the term, she simply says: "It's about roots. If I have to, I can behave like an English lady but I have that Trini confidence. If you ask me my opinion, I'll give it to you."
Over almost two hours, Tywang is true to her word. But she is at her most strident when addressing the myriad ways in which carnival has "lost its way" over the decades.
She is clear that the practitioners of mas, calypso and soca are as sharp as ever but the centrality of carnival arts to the weekend has declined and for her, this has been to the event's detriment.