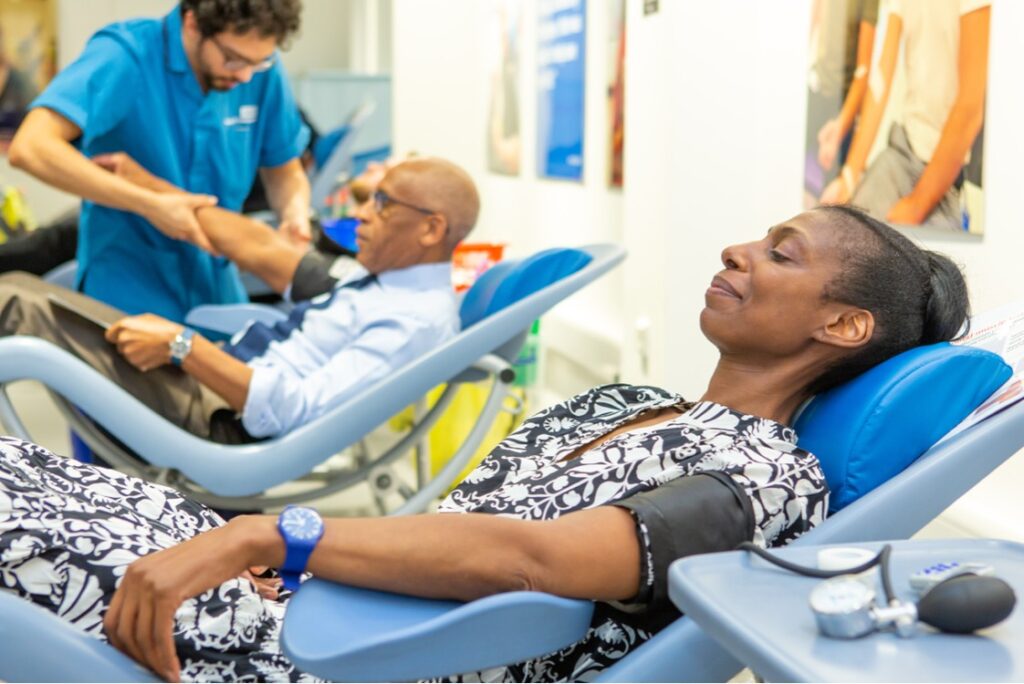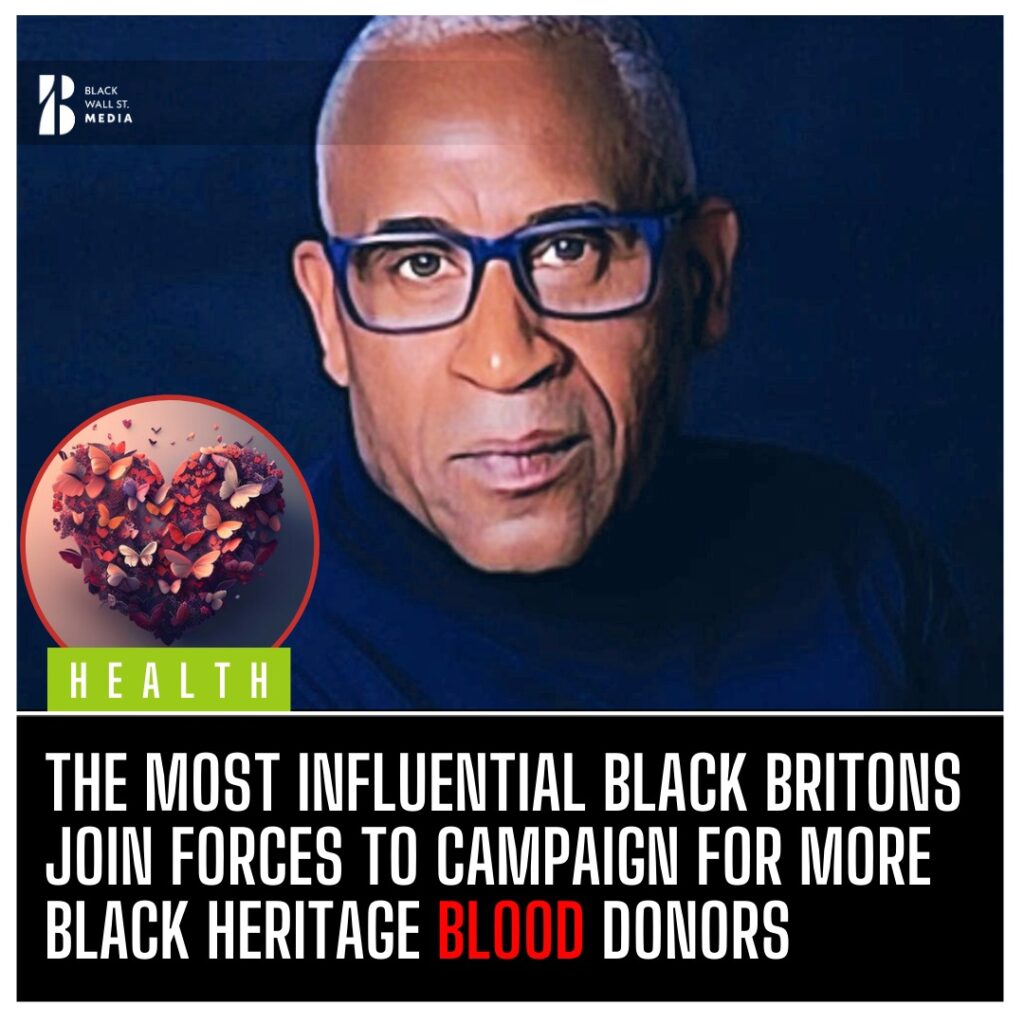 John Lewis Chair Dame Sharon White, Lord Simon Woolley and Netflix's Anne Mensah among Powerlist Top 10 campaigning to increase vital blood donations
London, UK – April 19, 2023 – The most influential Black people in Britain have today joined forces to launch a new campaign aimed at increasing the number of Black blood donors. Dame Sharon White, Chair of the John Lewis partnership and number one on the Powerlit 2023, kicked off the campaign by visiting a new NHS Donor Centre in east London.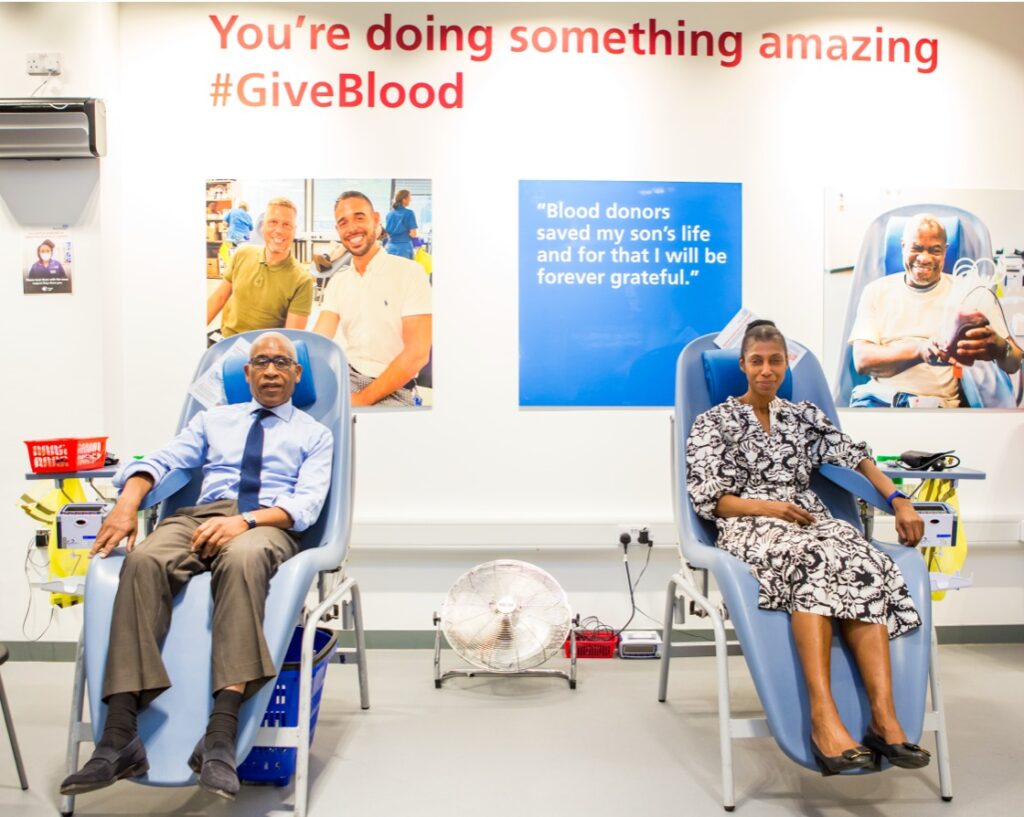 She was joined by Lord Woolley, principal of Homerton College and founder of Operation Black Vote, also named in the Powerlist Top 10.
The drive, endorsed by Netflix's Vice President UK Content Anne Mensah, KPMG Partner and Vice Chair Richard Iferenta and the publisher of The Voice Paulette Simpson, seeks to raise awareness of the urgent need for more Black heritage blood donors.
The latest data from NHS Blood and Transplant shows that only 1 percent of active blood donors in England are Black.
Every day 250 donations are now needed to treat sickle cell, the fastest growing genetic condition in the UK.
This compares with 150 a day five years ago. Sickle cell is more prevalent in Black people and ethnically matched blood provides the best treatment.
Over 55% of Black people in the UK have the Ro subtype needed by sickle cell patients compared with 2 percent of the general population. More black donors are urgently needed to meet the increasing demand.
Sharon White, former CEO of Ofcom said: "We know that Black people are more likely to suffer from sickle cell which can require regular blood transfusions. By increasing the number of Black heritage donors we can go a long way to ensuring that all patients across England receive the best matched blood."
Simon Woolley said: "Giving blood is a simple but essential act of kindness that can save lives. It is vital that more Black people are aware of the importance of giving blood and feel confident to do so."
Anne Mensah, VP, UK Content at Netflix, who has herself been a regular blood donor for many years added: "I am proud to support this campaign and have been giving blood at my local centre for years. Giving blood can be the difference between life and death for someone in our community. I encourage us all to do it if we can."
The Powerlist, now in its 17th year, celebrates the achievements of the 100 most influential Black people in Britain. The list features people from a broad range of industries including law, finance, tech, business and science.
Michael Eboda, CEO of Powerful Media, publishers of the Powerlist, said: "There is not enough Ro blood available for sickle cell patients to meet hospital demand and therefore, I'm delighted that our Powerlistees have stepped up to highlight the need for more donors of Black heritage. This is an important community moment and I urge anyone who is eligible to donate blood."
NHS Blood and Transplant said:"We are delighted to have the support of some of the most influential people in the country to help us raise awareness of the urgent need for more Black heritage blood donors.
The demand for ethnically matched blood for sickle cell patients is on the rise and has already doubled in recent years. If you haven't donated blood before, or haven't in a while, we'd love to welcome you to join our amazing community of lifesaving blood donors and help meet the needs of patients right now and in the future. Each blood donation can save or improve up to three lives."
To find out how to become a blood donor visit www.blood.co.uk, download GiveBloodNHS app or call  0300 123 23 23.