Oct – Nov 2023 – Editors Letter
"Reflecting on a remarkable Black History Month, Black Wall St Media was aglow with a myriad of specials, spotlighting stories from every corner of the diaspora. From forgotten tales to groundbreaking exclusives, this month was a celebration of culture, identity, and history. Dive into the narratives of unsung heroes like the Mandingo Muslims of Trinidad, the resilient Ira Frederick Aldridge, historical icon Ivan Van Sertima, and the inspirational Richard G. Stokes. "

Black Wall St. Media

Contributor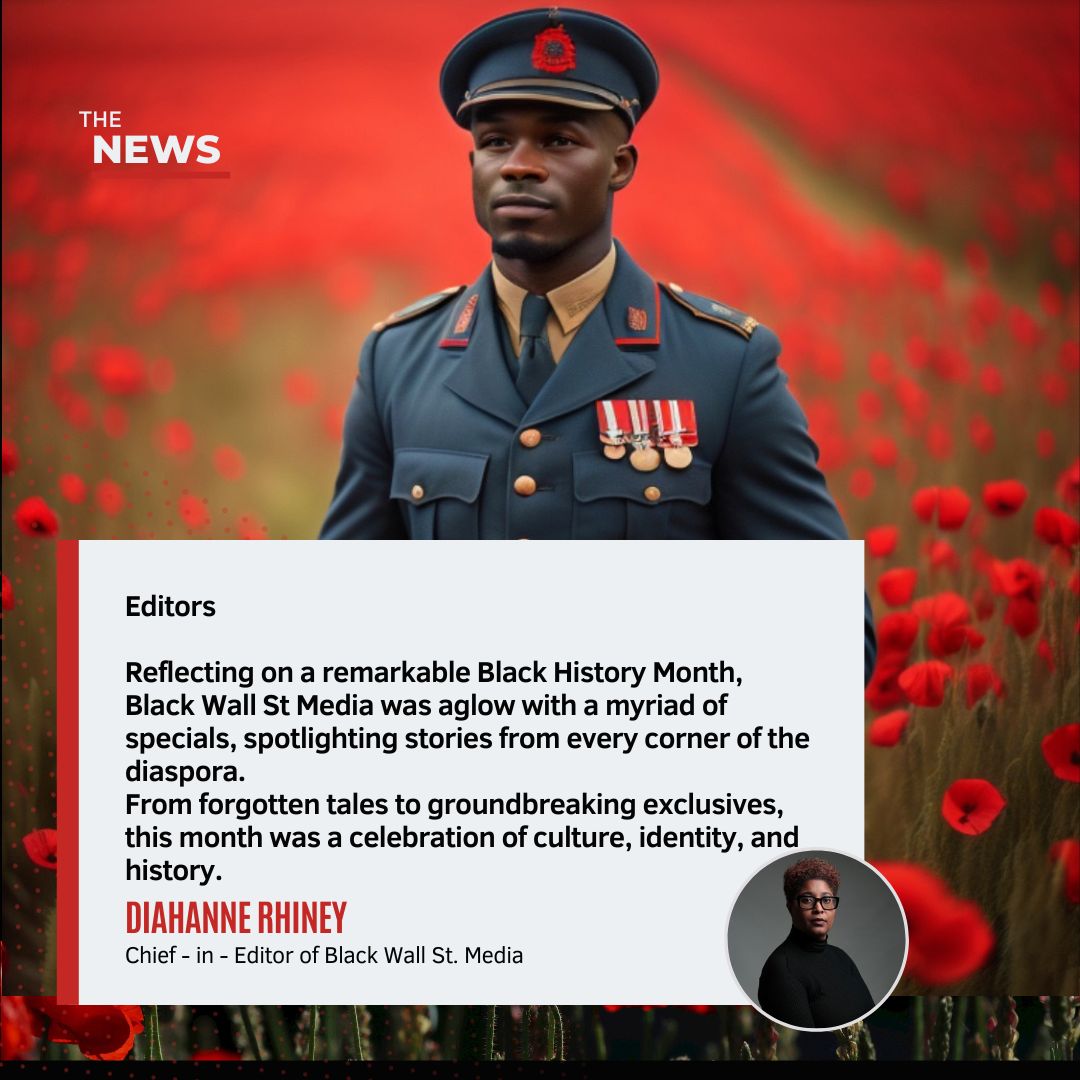 It's been quite a Black History Month. Black Wall St Media was packed to the brim with BHM specials from every corner of the diaspora and covering an array of uniquely informative and inspiring topics.
I enjoy the BHM for what it is; a celebration of our culture, our identities, our past and our present.
The forgotten stories were some of my favourite Black Wall St Media articles this month. The articles delved deep into the lives of some of our past unsung heroes who helped shape the very fabric of our modern-day society. 
An engaging read was the 'Mandingo Muslims of Trinidad'.
This piece delved deep into the life of Muhammad Sisei and unveiled the journey of a man who travelled from the heart of Gambia to the shores of Trinidad, marking his legacy during the trans-Atlantic slave trade era.
Also, the life of Ira Frederick Aldridge, the African American actor who defied racial barriers to shine on the global theatre stage.
From New York's African Grove Theatre to the grand stages of Europe, this is the incredible journey of a man who had to embody true resilience to be an actor.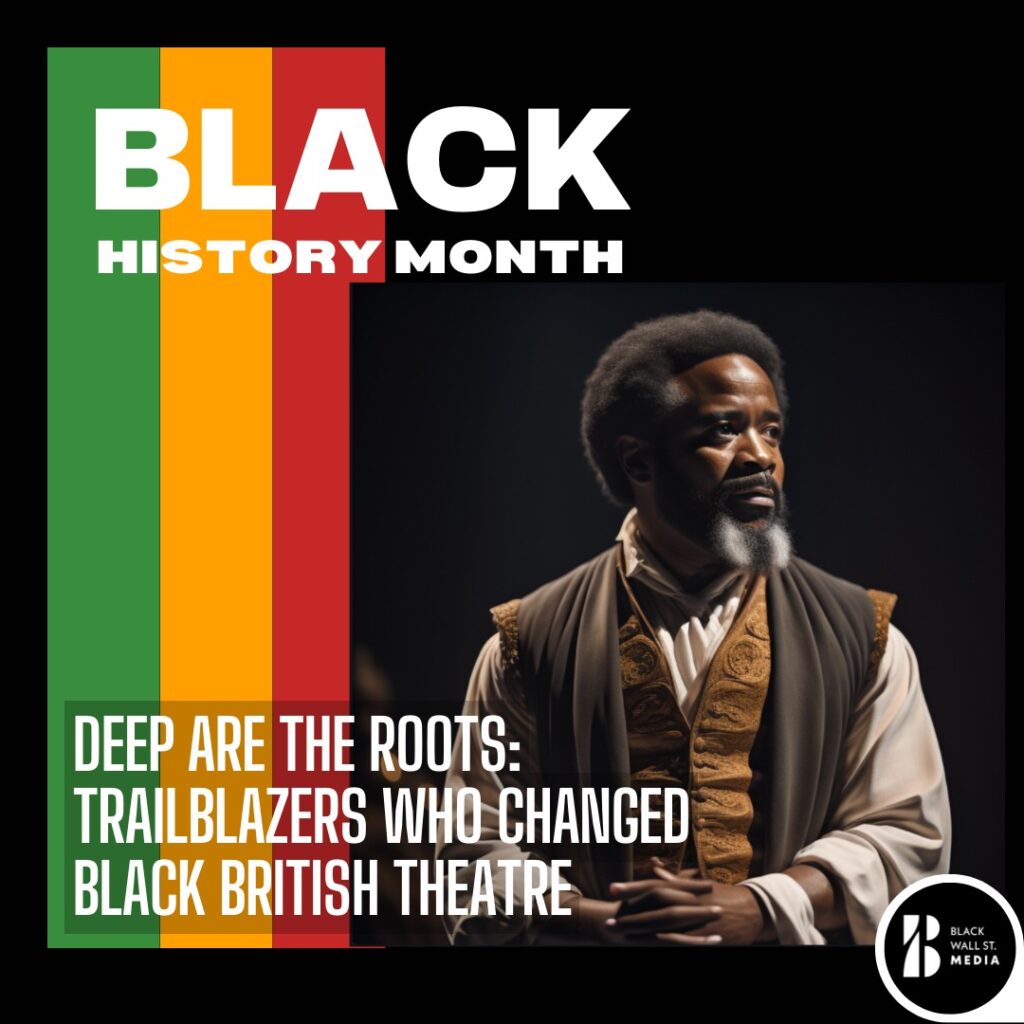 Historical icon Ivan Van Sertima was the subject of another fascinating read, from his pioneering research to his intellectual exploration, illuminating African history and global civilisations.
His dedication to bringing to lightthe forgotten chapters of history still inspires scholars today and contributes to a deeper understanding of our world's rich and diverse cultural heritage.
I enjoyed delving into the powerful journey of Richard G. Stokes, the first Black Queen's Guardsman. Amidst challenges and triumphs, his story embodies resilience and strength. Truly inspirational.
---
I was also riveted by our exclusives which were the groundbreaking pieces our team of journalists secured exclusively for Black Wall St Media readers.
The first jumped into the heart of New Scotland Yard as our team sat down with the highest-ranking black female officer in the UK, Commander Dr. Alison Heydari.
From her journey to her vision, this was an unparalleled insight into the life of a pioneer.
Our other exclusive was Editor of Social Cause Issues Daniella Maisons exclusive interview with change-maker Kim Carter. 
Kim Carter grew up on 'the wrong side of the tracks'.
Her first drink was at 5 years old, and her first hit of crack cocaine was at 17.
Fast forward to her life now as founder and ambassador of Time for Change Foundation, more than 200 accolades and her life story being portrayed in a movie where she is played in a heart-rending performance by Oscar winner Jennifer Hudson.
Tea and a chat was a BHM favourite for me as we shone the spotlight on an individual who embodies resilience, innovation, and a tireless commitment to advocating for an inclusive society.
Lee Chamber is a renowned British entrepreneur, radio host, and staunch advocate for holistic well-being.
I sat down to speak to him about his multifaceted endeavours, encompassing championing neurodiversity, fostering allyship, and promoting inclusivity across various sectors, and I came away feeling energised and inspired.
On the topic of Inspiration, we certainly weren't short on inspirational articles. 
For 14 extraordinary years, Alex Pascall graced the airwaves with his groundbreaking BBC radio show, "Black Londoners."
During this time, he interviewed legendary figures like Bob Marley and Muhammad Ali, but Pascall's contributions go far beyond his interactions with stars.
Our BHM special focused on his journey from Grenada to the UK, his music career, leadership in the Notting Hill carnival, and even an unexpected role in the Teletubbies, all of which weaved a captivating narrative.
Also featured was Richard Roundtree.
For many in the Black community, Roundtree wasn't just an actor; he symbolised a cultural shift that was beginning to take shape.
His legacy influenced the next generation of Black filmmakers and actors as The Roundtree Influence was forged at a time when Black actors were significantly underrepresented in mainstream Hollywood. He wasn't just an actor; he was a movement.
As was Charlie Phillips.
From a young Jamaican immigrant to one of the UK's most eminent photographers, Phillips has been the silent witness to a pivotal era in London's vibrant African-Caribbean community.
Philips embarked on a mission to capture the untold stories of his community, from Notting Hill parties to iconic encounters across Europe; his lens helped to tell the story of the behind the scenes of Britain's cultural tapestry.
Who could resist being utterly captivated by Tom Jenkins, believed to be Britain's first black school teacher, who changed the lives of dozens of children in Teviothead near Hawick between 1814 and 1818. Born in 1797 in present-day Guinea, Jenkins' life took a twist when his father, a slave trading chief, entrusted him to Capt James Swanson at the age of six. His is a story not to be missed!
Black History Month is a chance to highlight our heroes, celebrate the campaigners, showcase talent, and honour the figures and voices that must be heard across time and the global diaspora. Black History Month and the celebration of Black achievement should not and will not end at the close of the month here at Black Wall St Media.
That is the foundation of our platform. Black culture is something that must be remembered all year round, and it certainly is around here! 
"Black excellence and Black victories, and even everyday Black stories deserve to be celebrated. And that's just what we'll continue to do.

Black Wall St. Media

Contributor