Lord Hastings: a Life committed to Leadership
"📢 Exciting Read Alert! 🌟

Dive deep into the journey of a true champion of social change, Michael John Hastings, Lord Hastings of Scarisbrick CBE. From his unwavering commitment to education and leadership to his inspiring initiatives for racial equality and crime prevention, discover the man behind countless impactful initiatives."

Black Wall St. Media

Contributor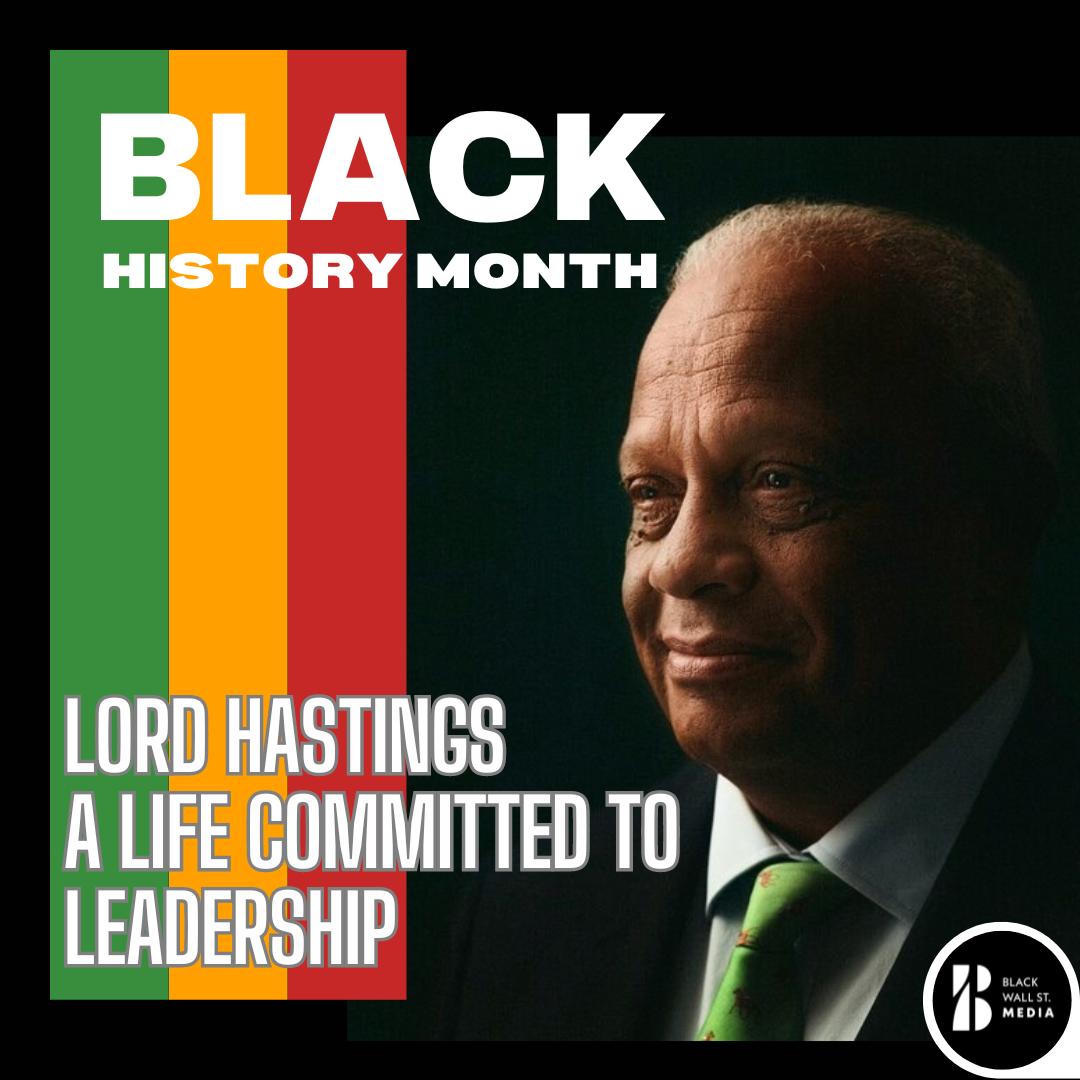 Michael John Hastings, Lord Hastings of Scarisbrick CBE: A Champion of Social Change
In the realm of social impact and leadership, Michael John Hastings, Lord Hastings of Scarisbrick CBE, is a name that shines brightly. Born on January 29, 1958, Lord Hastings has dedicated his life to making a difference in the world through education, philanthropy, and advocacy.
Academic Eminence and Leadership:
Currently serving as the Professor of Leadership at the Stephen R. Covey Leadership Centre at Huntsman Business School, USA, Lord Hastings brings his wealth of knowledge and experience to shape future leaders. His association with the Concordia Leadership Council further exemplifies his commitment to leadership excellence.
Chancellor of Regent's University London:
From October 2016 to October 2021, Lord Hastings held the esteemed position of Chancellor at Regent's University London. During his tenure, he contributed significantly to the university's growth and commitment to educational excellence.
Chair of SOAS Board of Trustees and UNICEF UK Vice President:
Lord Hastings's dedication to global education and humanitarian causes is underscored by his roles as the Chair of the SOAS (School of Oriental and African Studies) Board of Trustees and Vice President at UNICEF UK. He actively contributes to advancing the welfare of children and promoting educational opportunities.
Philanthropic Engagements:
Lord Hastings is a trustee for the Africa Philanthropy Foundation, exemplifying his deep commitment to supporting positive change across the African continent.
A Trailblazing Career:
Lord Hastings's career path is marked by remarkable achievements and leadership roles. He served as the Head of Public Affairs at the BBC, where he also became the first head of Corporate Social Responsibility, leaving a lasting legacy of responsible media practices.
Furthermore, Lord Hastings held the role of Global Head of Citizenship for KPMG, where he contributed to corporate responsibility and global citizenship initiatives for 13 years.
His dedication to social betterment is evident in his involvement as a Trustee of the Vodafone Group Foundation and later as a Governor of the Vodafone/Safaricom M-PESA Academy, where he supported the education of some of Kenya's most underprivileged children.
Champion of Racial Equality and Crime Prevention:
Lord Hastings began his career as a teacher, and his commitment to social justice was evident as he worked on policies to build racial equality. He served as a Commissioner with the Commission for Racial Equality for nine years and founded organizations like Crime Concern and Catch22, focusing on safer communities and effective crime prevention strategies.
An Inspiring Journey:
Throughout his career, Lord Hastings co-founded "My Brother's Keeper," an in-prison service and support network that aims to improve outcomes for incarcerated individuals.
He chairs the London Chamber of Commerce and Industry's Black Business Association and the Advisory Board of the Black Business Institute, demonstrating his commitment to empowering minority entrepreneurs and businesses.
Honours and Recognition:
Lord Hastings's outstanding contributions have not gone unnoticed. In 2003, he was appointed Commander of the British Empire (CBE) for his dedication to crime reduction. In 2005, he was elevated to the House of Lords as an independent peer. His commitment to Africa's children earned him the UNICEF Award in 2005.
In 2014, the University of Kent, Canterbury, recognized his leadership with a Doctorate in Civil Law. In 2019, he received the inaugural Stephen R. Covey Leadership Award for a life built on principles and effective leadership in business and public life.
Family and Personal Journey:
Lord Hastings's family history is a testament to resilience and multiculturalism. His father, born in Angola, met his wife in Jamaica, and the family later moved to the UK, where Lord Hastings was born.
Educational Path:
Lord Hastings attended Scarisbrick Hall Boarding School in Lancashire before embarking on his career. He initially studied at a Theological College in London and later pursued teacher training at Westminster College, Oxford. He spent five years teaching at a London comprehensive school, laying the foundation for his lifelong commitment to education and social impact.
"Michael John Hastings, Lord Hastings of Scarisbrick CBE, stands as an exemplary figure in the realm of leadership, education, and social change.

Black Wall St. Media

Contributor
His journey is a testament to the profound impact one individual can make on society through unwavering dedication and a passion for positive change.