Leee John: Bridging Generations with Soul and Style
"From the 80s to today, Leee John's music transcends generations, influencing modern-day artists like Jay Z and many more. Join us on a musical journey through time with 'Flashback: The Very Best of Imagination.' Embrace the timeless melodies that continue to inspire new generations."

Black Wall St. Media

Contributor
Leee John: Bridging Generations with Soul and Style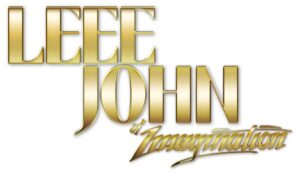 In the dynamic world of music, artists often come and go, leaving their mark on a particular era. But there are those exceptional individuals whose influence transcends time and continues to captivate audiences across generations.
Leee John, born on June 23, 1957, in Hackney, London, is one such artist. This British musician, singer, and actor of St Lucian descent has carved a unique place in the annals of music history. His journey from the early 1980s to today is a testament to his exceptional talent and enduring appeal.
Early Beginnings and Formation of Imagination
Leee John's story began in London, but his path to stardom would soon lead him across the Atlantic to New York City.
He immersed himself in the world of music, and his passion eventually led him to the Anna Scher Theatre School, where he honed his skills in drama. Little did he know that his journey would culminate in the formation of one of the most iconic soul bands of the past three decades – Imagination.
Imagination took its first steps when Leee John, working as a backing singer, crossed paths with Ashley Ingram, a talented guitarist and bassist from Northampton, England.
Together with Errol Kennedy, born in Montego Bay, Jamaica, they embarked on a musical journey that would shape the world of soul music. Their songwriting partnership flourished, and they briefly performed in a band called Fizzz. Imagination was born from this creative synergy in the early 1980s.
Dominating the 1980s Charts
Produced by Jolley & Swain, Imagination made an indelible mark with their hit single "Body Talk," reaching number 4 on the UK Singles Chart in May 1981.
This success was just the beginning, as they continued to soar. "Just an Illusion," their biggest hit, peaked at number 2 in March 1982, cementing their status as essential 80s crossover soul-dance hit-makers. Their music was a fusion of soulful melodies and an upbeat, experimental spirit, a perfect fit for the era.
Hits like "In and Out of Love," "Music and Lights," and "Changes" solidified their reputation, accompanied by a sell-out concert tour across Europe. Their distinctive style, reminiscent of Roman senators, harem orderlies, and slaves, brought a unique visual element to their performances, which frequently graced BBC Television's "Top of the Pops."
The Continuation of the Imagination Legacy
While the group's fortunes in the UK may have waned, their love for music persisted. In 2003, Leee John resurfaced on the reality television show "Reborn in the USA," showcasing his enduring passion for music.
He also explored the dance music scene with tracks like "Your Mind, Your Body, Your Soul" and "U Turn Me." But one of the most significant milestones in his career came in 2005 when he released a jazz album, "Feel My Soul," on Candid Records.
"Feel My Soul" marked a shift in Leee John's musical journey. The album featured a captivating mix of jazz standards and original compositions.
The versatility of his rare vocal talent shone through, notably in tracks like "The Truth," a bold and romantic ballad with gospel overtones. This album was a celebration of a rich musical legacy and a tribute to Leee John's enduring love for music.
A Timeless Voice Rekindles the Love of Music
The magic of Leee John's music doesn't stop with his past achievements. In fact, it comes full circle with the release of "Flashback: The Very Best of Imagination" in 2013, via Sony Music.
This collection of 13 uplifting soul classics, along with two brilliant new Imagination tracks, reminded us of the dominance Imagination enjoyed on the charts in the early 1980s.
Listening to "Flashback" is like embarking on a musical journey through time. From the soulful melodies of "Body Talk" to the uplifting beats of "Just An Illusion," these songs are as relevant today as they were back in the 80s.
Leee John's unique flair and unmistakable vocals continue to captivate audiences and transport them to a more daring and experimental age of music.
Not one to rest on past laurels, Leee John has embraced his roots and contributed to the Imagination legacy with the first new tracks recorded under the Imagination banner in over 25 years.
"The Truth," a romantic ballad with gospel undertones, and "Krash (All Nite Long)," which echoes the hedonistic heyday of Imagination, reaffirm Leee John's enduring passion for music.
A Multifaceted Artist and Ambassador
Leee John's artistic journey has been nothing short of extraordinary. He is not confined to a single dimension of the music world. His illustrious career includes ventures as a solo artist, songwriter, and performer. Beyond music, he has embarked on various charitable endeavors and even branched into radio.
In 2007, he submitted the track "Trust My Heart" for Ian Levine's "Northern Soul 2007" album. Leee John's contributions extend to charity, where he serves as an ambassador for SOS Children's Villages, an international orphan charity dedicated to providing homes and support for orphaned and abandoned children. He actively supports the charity's annual World Orphan Week campaign, held every February.
A Fusion of Generations and Musical Styles
As Leee John continues to create, perform, and inspire, his music transcends generational boundaries. His legacy, combined with the timeless appeal of Imagination's hits, bridges the gap between past and present. New artists like Jay Z have been influenced by the era that Leee John and Imagination helped define.
For those who appreciate the fusion of soul, pop, and dance, Leee John's music is a treasure trove of melodic delights.
It resonates with music lovers who seek both meaningful lyrics and danceable rhythms. Whether you're a fan of the 80s or discovering Leee John's music for the first time, his songs evoke a sense of nostalgia while remaining fresh and exciting.
To capture the essence of Leee John's enduring impact on the music world, you need only listen to "Flashback: The Very Best of Imagination."
It's not just an album; it's a journey through time and a celebration of music that knows no boundaries. Leee John's contribution to the world of music is an invitation to dance, reminisce, and embrace the soulful beats that have made him a legend.
Join the musical voyage, and let Leee John's voice and style reignite your love for music. Discover the timelessness of "Flashback" and immerse yourself in the genius of one of the most flamboyant and genre-defining artists of our time. 
"Leee John's music is a bridge connecting the past, present, and future of soulful melodies.

Black Wall St. Media

Contributor