Being a parent is challenging enough, but having a child with special needs can make things feel overwhelming at times.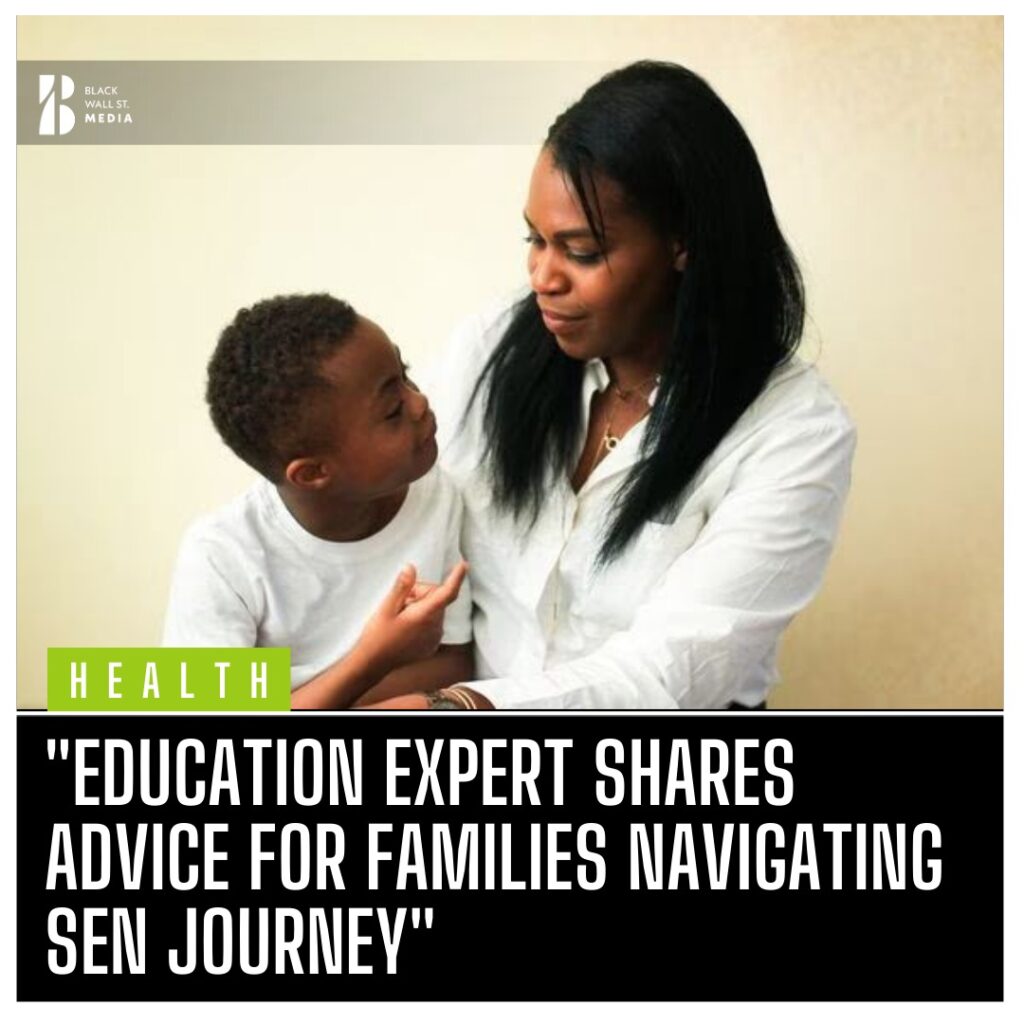 Emma Pinnock, an education expert based in Birmingham, knows this all too well.
She has a son, Alex, who was born with Down's syndrome, and she understands the importance of knowledge and support when it comes to navigating the world of special education needs (SEN).
Emma's background in education, which spans over 20 years and has largely focused on working with children with special needs, gave her a solid foundation of knowledge and skills.
However, when Alex was born, she realized that her husband's experience was very different. Emma wanted to help other parents in a similar situation navigate the SEN journey in a way that felt empowering to them.
So, she founded Essential Education Group, a consultancy that offers practical advice and friendly suggestions to families dealing with the impact of SEN on their relationships and parental mental health.
Emma believes that knowledge is power when it comes to dealing with special needs.
Having access to information, resources, and support can make a huge difference in a family's ability to cope with the challenges that come with having a child with special needs.
Emma's consultancy provides families with the tools they need to understand their child's condition and to navigate the often-complex world of special education.
But it's not just about the child. Emma also recognizes the impact that having a child with special needs can have on relationships and parental mental health.
Essential Education Group offers support and advice to parents, helping them to maintain strong and healthy relationships with their partners, as well as their own mental wellbeing.
Emma's message is clear: "Knowledge is your best friend." For families dealing with special needs, it's important to seek out information and support.
On the Brummie Mummies Podcast today, Emma is sharing the tools she uses to help parents of children with special needs.
According to Emma, being open and honest is crucial in getting the best outcomes for your child.
She had the privilege of telling an autistic boy about his diagnosis when his family didn't know how to broach the subject with him.
Emma believed that the child needed to know about his diagnosis, and once she told him, everything about him changed instantly.
His mannerisms, emotions, and overall demeanor were transformed, which demonstrates the power of understanding a diagnosis.
Emma believes that if we can understand ourselves, we can create the world we want around us.
By understanding a diagnosis, a child can be empowered to understand themselves better and can take control of their situation.
Understanding a diagnosis is not only important for the child but also for their family. It enables them to make sense of their situation and personalize the diagnosis to fit their unique circumstances.
By doing so, it's no longer just autism as an umbrella term but autism in their home and what it means to them. Emma believes that this is a key thing that parents can do to empower their child and their family.
In summary, being open and honest about a child's diagnosis is essential for getting the best outcomes for the child and their family.
It empowers them to understand themselves better and personalize their situation. Emma's message is clear, understanding a diagnosis is the best gift we can give ourselves.
Emma shared her experience of the SEND (Special Educational Needs and Disability) journey with her son Alex, who is now seven and has an Education, Health, and Care (EHC) plan.
Despite being non-verbal, Alex is good at communicating his needs and is thriving in mainstream primary school.
Emma advises parents not to solely rely on search engines to find information about hidden needs. Instead, they should connect with local resources and people who can provide support.
She suggests starting with the SENCO (Special Educational Needs Coordinator) at the child's nursery or school, as autism and ADHD can present differently in different environments.
It's essential to build up evidence around the child and involve everyone's viewpoints in the conversation.
However, Emma acknowledges that the journey to getting an EHC plan is not always straightforward and can be a frustrating and worrying time for families.
She advises parents to be patient and empower themselves at home by getting the right knowledge, support, and information collated.
Building the right team around the child is crucial to their success.
In summary, Emma recommends that parents seek out local resources for support instead of relying solely on search engines.
Involving everyone's viewpoints in the conversation and building up evidence around the child is essential.
The journey to getting an EHC plan may take longer than expected, but being patient and empowering oneself at home can make the wait more manageable.
Emma offers a family course that aims to assist parents and siblings in expressing the impact that a child with special needs has on them.
She believes that when a child has special needs, the needs of other family members may be overlooked.
Emma encourages openness, even in uncomfortable conversations, as it can help to move things forward.
She emphasizes that creating a space for communication is crucial in promoting a sense of belonging.
What you can do to help your child with special needs
Be open, optimistic and clear on what your SEN journey is – use it as an opportunity to create something for you and your family
Get the right professionals involved either from school or privately so you can pinpoint what your child needs
Find lots of advice by visiting Emma Pinnock's website
Get really well researched
Create a space for sharing feelings.
Find the right support groups
Be clear about what you're seeing at home
Be flexible and patient
Look to charities like Signal Family Support, Barnardo's and Family Fund for support
Listen to Emma's advice for parents on the Brummie Mummies Podcast here and on Spotify and Apple Podcasts. You may want to check out our episode with Kate Griggs from Made by Dyslexia too.
Source