Anna Julia Haywood Cooper (1858-1964): A Legacy of Education, Activism, and Empowerment
"Embark on a journey through history with Anna Julia Haywood Cooper, a trailblazer in education, civil rights, and empowerment. Born into bôndage in 1858, she rose to become the fourth African American woman with a Doctorate of Philosophy."

Black Wall St. Media

Contributor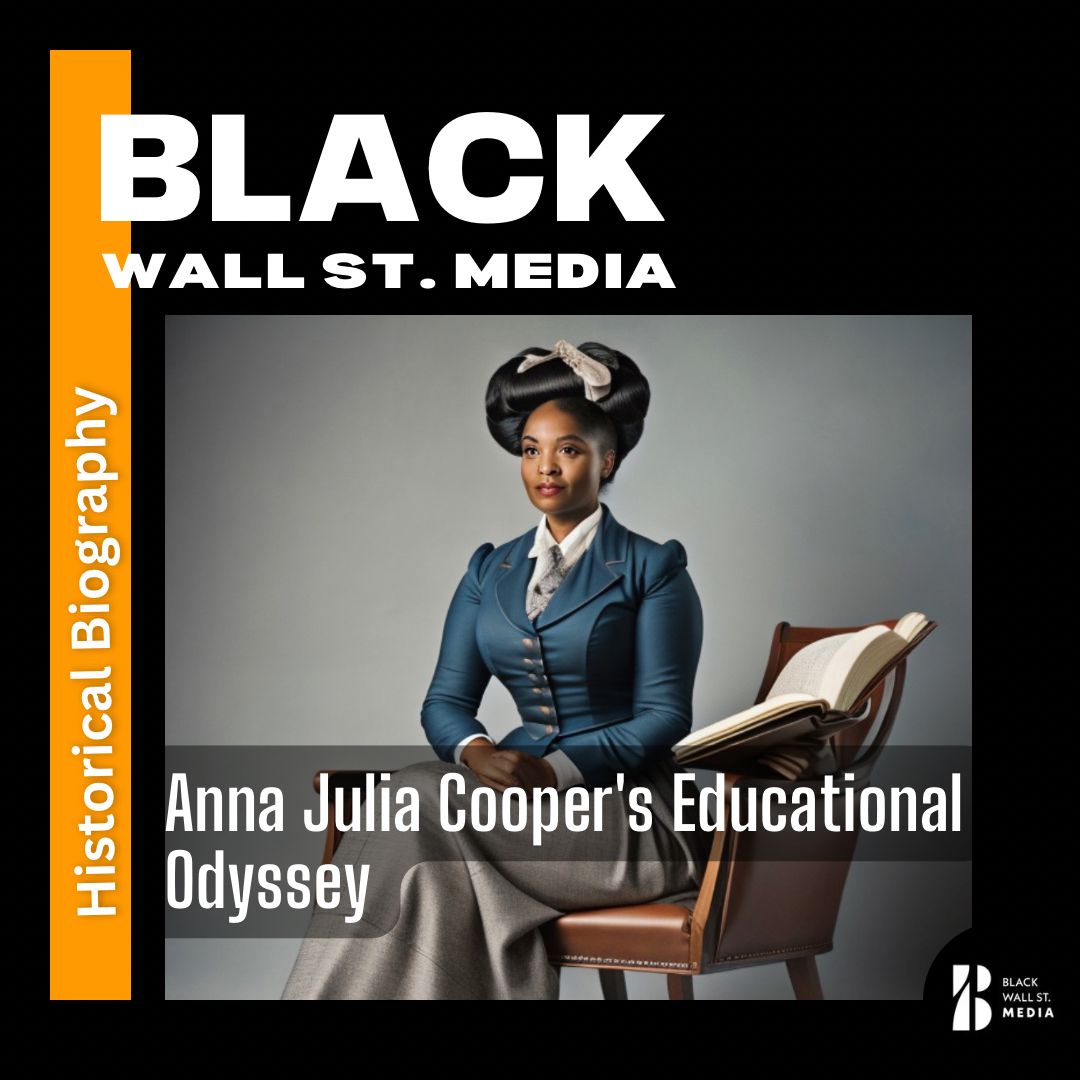 Anna Julia Haywood Cooper, born into bôndage in 1858, emerged as a prominent figure in the fight for education and civil rights for African Americans and women.
Her remarkable life journey, from the daughter of an enslaved woman to becoming the fourth African American woman to earn a Doctorate of Philosophy, leaves an enduring legacy of resilience, advocacy, and scholarly achievement.
Early Education and Marriage
In the aftermath of the Civil War, Cooper commenced her formal education in 1867 at Saint Augustine's Normal School and Collegiate Institute, designed for former slàves.
Her pursuit of knowledge took a significant turn when she married George A.G. Cooper, a theology teacher at Saint Augustine's, in 1877. Tragically, her husband's death in 1879 prompted Anna Julia Cooper to embark on a new path – pursuing a college degree.
Academic Achievements and Advocacy
Anna Julia Cooper's educational journey led her to Oberlin College in Ohio, where she earned her Bachelor of Arts in 1884 and a Master's in Mathematics in 1887.
Following her academic accomplishments, Cooper dedicated herself to advocating for equal education for women and the upliftment of the entire black race.
In 1892, she published her groundbreaking book, "A Voice from the South by a Black Woman of the South," which garnered national attention and positioned her as a prominent voice on civil rights and education.
Educational Leadership and Controversy
In 1902, Cooper assumed the role of principal at M Street High School (formerly Washington Colored High), advocating a college-focused educational approach for black students.
However, her approach faced opposition from the white Washington, D.C. school board, leading to her resignation in 1906. Despite the controversy, Cooper's commitment to advancing African American educational opportunities remained unwavering.
Civil Rights Advocacy and Organizational Leadership
Beyond education, Anna Julia Cooper played a pivotal role in civil rights advocacy. She co-founded the Colored Women's League in 1892 and contributed to the executive committee of the first Pan-African Conference in 1900.
Faced with the racial exclusion of African Americans from the Young Women's Christian Association (YWCA) and the Young Men's Christian Association (YMCA), Cooper took proactive steps by establishing "coloured" branches to support black migrants in Washington, D.C. Continued Academic Pursuits and Legacy Cooper's commitment to education persisted, leading her to resume graduate studies at Columbia University in 1911 and later enrolling at the University of Paris in 1924, where, at the age of 67, she earned her Doctorate of Philosophy in 1925.
Despite personal challenges, including raising her brother's grandchildren, Cooper's determination remained unyielding.
In 1930, Anna Julia Cooper retired from teaching to assume the presidency of Frelinghuysen University, reinforcing her dedication to providing educational opportunities for black adults.
Her role as the registrar of the reorganized Frelinghuysen Group of Schools for Colored People solidified her impact until the school's closure in the 1950s.
Anna Julia Haywood Cooper's extraordinary life journey, spanning from the shadows of bôndage to the halls of academia, epitomizes resilience, activism, and educational empowerment.
Her advocacy for equal education, civil rights, and the importance of educated African American women reverberates through history.
Anna Julia Cooper's passing in 1964 marked the end of a life lived with purpose, leaving behind a legacy that continues to inspire and shape the ongoing struggle for equality and education.
Black Wall St. Media

Contributor