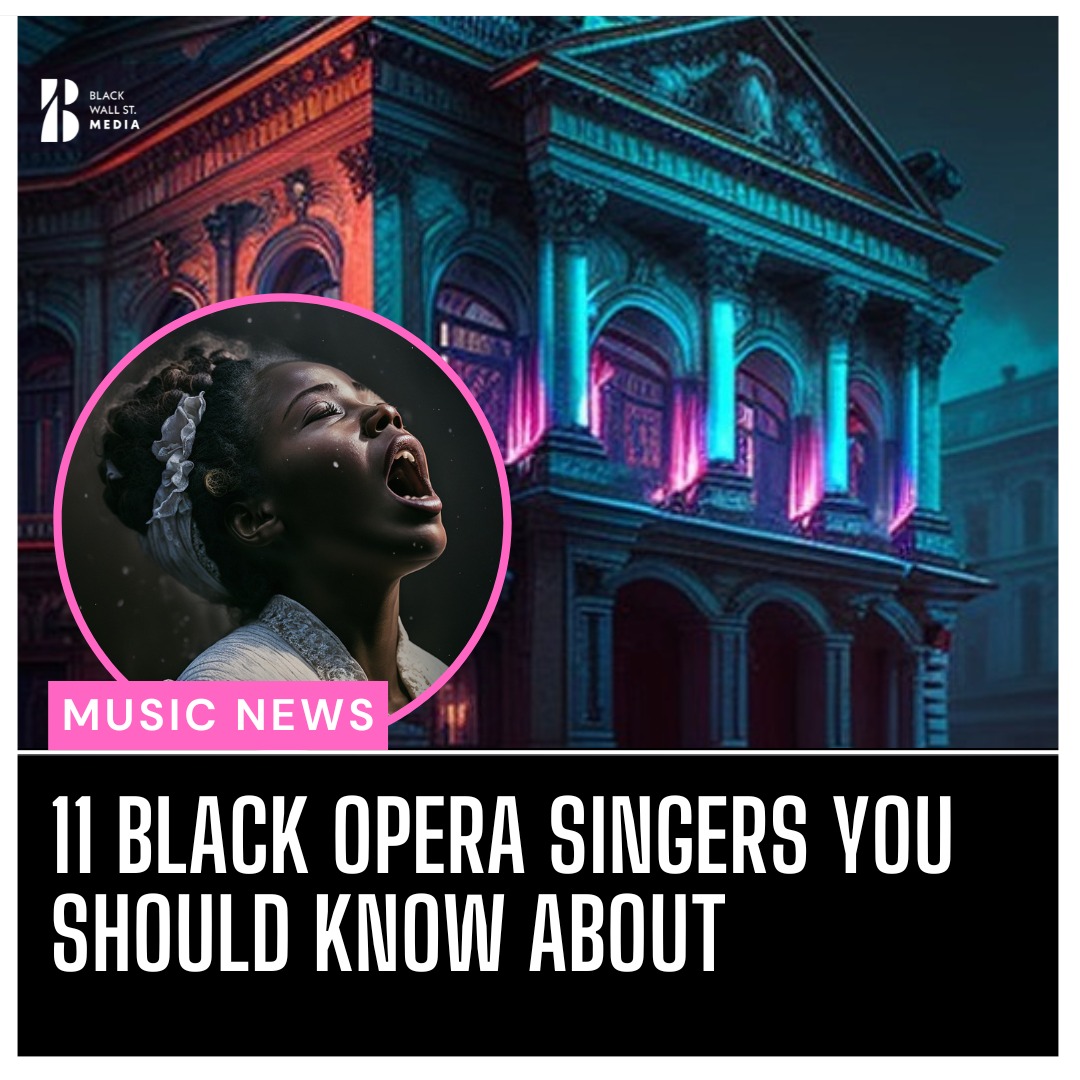 From the stars currently dominating the opera stage, to those who shaped music history – we celebrate 11 great voices.
Paul Robeson
Robeson was a prominent 20th-century actor and civil rights activist, with an unmistakeable bass-baritone voice. He first found major success in the 1928 London premiere of Show Boat, after which 'Ol' Man River' became his signature song.
Then came his celebrated portrayal of Othello at the Savoy Theatre in London, which made him the first black actor to take on the role in a century. Oscar-winning director Steve McQueen, who has been working on a biopic of Robeson, described him as "the renaissance man of the 20th century".
We reckon if you mixed honey with thunder, Robeson's voice is the sound you'd get:
Jessye Norman
When Jessye Norman died last year, New York's Met Opera called her "one of the great sopranos of the past half-century". One of the rare black opera singers to achieve worldwide fame, Norman performed in the best opera houses and with the best orchestras throughout the world, including at La Scala with the great Berlin Phil.
Known for her interpretations of Strauss songs and operatic roles in Bizet's Carmen and Verdi's Aida, Norman had a completely unique voice known as a 'Falcon' – close to a mezzo-soprano in tone, but a technically a dramatic soprano in range.
Read more: 19 black musicians who have shaped the classical music world >
Lawrence Brownlee
Lawrence Brownlee is an international tenor, at the top of his game. He has been called "one of the world's leading bel canto stars" (The Guardian), and the sparkling clarity of his higher register is renowned in opera houses worldwide. Brownlee also serves as Artistic Advisor at Opera Philadelphia, helping the company to expand their repertoire and diversity efforts.
Last year Brownlee's 7-year-old daughter, Zoe, was tasked with describing her dad's career in a piece of homework – and wrote that his job was to "sing high notes" (well, she's not wrong…).
William Warfield
If you've seen the 1951 film version of Show Boat, you'll likely recall tears streaming down your cheeks during the scene in which William Warfield sings 'Ol' Man River' with the most phenomenal power, feeling and resonance. *sniffs*
The great American bass-baritone was famous, besides his great talent, for his marriage to the soprano Leontyne Price (see below), with whom he recorded an acclaimed album of selections from Porgy and Bess.
Born in Arkansas, Warfield died in Chicago in 2002, at 82 years old.
Pretty Yende
South African soprano Pretty Yende has shot to fame at lightning speed. She first fell in love with opera aged 16, after hearing Delibes' Flower Duet on British Airways' famous TV ad. Nine years later, after studying at the Accademia Teatro alla Scala in Milan, she made her debut at the great Italian opera house itself, in the role of Musetta in Puccini's La bohème.
The year after (2013), Yende had her international breakthrough at the Met. Today, she's one of the genre's most exciting stars.
Marian Anderson
African American contralto Marian Anderson's extraordinary musical range spread from lieder, to opera, to spirituals. In 1939, Anderson was painfully denied the right to perform at Constitution Hall because of her colour. Outraged by the decision, First Lady Eleanor Roosevelt spoke up and Anderson was eventually permitted to perform at the Lincoln Memorial, where she famously sang 'My country tis of thee'.
When she was 58 she broke the colour barrier by making her debut at the Met, playing Ulrica in Verdi's A Masked Ball.
Denyce Graves
Graves is an opera star of the highest renown. The American mezzo, who performs around the world with the greatest orchestras, made her Royal Opera House debut in 1994 as Carmen. She does an exquisite 'Habanera', with her expressive voice and wonderfully dynamic stage presence. Listening to her version, it would almost seem that Bizet wrote it for Graves alone.
Willard White
Jamaican-born, British bass-baritone Sir Willard White is one of the most respected opera stars of the last 40 years. His rich, velvety voice and magnetic stage presence have taken him to the world's most prestigious opera venues, performing alongside the top orchestras.
White, who has been President of the Royal Northern College of Music since 2008, most recently performed at the 75th anniversary of the Normandy landings in 2019, singing the Chant des Partisans in front of Queen Elizabeth II and Emmanuel Macron.
Kathleen Battle
Kathleen Battle is a coloratura and lyric soprano, who enjoyed many years of success at the Met. But after being fired from the company in 1994, Battle moved away from opera and into jazz and spirituals, carving a new path in the music of Gershwin, Vangelis and Stevie Wonder.
In the height of her opera career, Battle was known for her quotably 'diva extraordinaire' moments.
J'Nai Bridges
J'Nai Bridges is one of opera's great rising stars. Coined the "plush-voiced mezzo-soprano" by The New York Times, the in-demand star chose music over a career in basketball, and still shoots hoops in rare moments away from the concert stage.
She recently hosted a virtual discussion on the LA Opera's YouTube channel, speaking to Lawrence Brownlee, Russell Thomas and other opera stars about racial disparity and inequality, in the wake of the Black Lives Matter movement.
"It's uncomfortable to talk about the injustices you face as a black artist," Bridges said, "But it's time."
Leontyne Price
American lyric soprano Leontyne Price, 93, is among the first African American opera stars to have achieved international success. In May 1960, Price made her first appearance at Milan's La Scala as Aida in Verdi's great opera. She was the first African American to sing solo in the hallowed walls of Italy's most prestigious opera house.
We can only imagine how it must have sounded – just listen to her final, mind-blowingly high note at the end of this video:
Read more: 9 black composers who changed the course of classical music >