---
Trinidad Carnival, aptly dubbed The Greatest Show on Earth, is back for the first time since January 2020, just before COVID-19 was declared a global pandemic.
Revelers from across the globe have been making their way to the nation's capital, Port of Spain, for a long-awaited ancestral celebration that, up until two years ago, had persisted to display the culture and emancipation history of the Caribbean's twin islands and follows the return of similar celebrations in Antigua, and Jamaica.
In 2021, Carnival was canceled outright. Last year, the Trinidadian government would only sanction a scaled-down, socially distanced "taste" of Carnival.
Though there had been a reported rise in cases last month, Trinidad and Tobago Prime Minister Dr. Keith Rowley announced mid-January that the country would cautiously move forward with this year's celebrations: Carnival Monday—when j'ouvert is typically held—and Carnival Tuesday, the Parade of the Bands, when masqueraders adorned in beautiful costumes jump and cross the Savannah stage in Queen's Park.
In addition to Trinidad and Tobago's best soca artists, international artists like Shenseea are in attendance, while artists like Wizkid, Arya Starr and Rema are also present as a headliners for Machel 40: a show honoring and celebrating soca behemoth Machel Montano's 40 years in music.
While there are plenty of fêtes to be had, waistlines to be wukked, and paint and powder to be thrown, much has changed within the Carnival industry.
It's easy to think about what was lost:
Last year saw the deaths of Dexter "Blaxx" Stewart, a legendary musician affectionately known as the "Soca Defender," the iconic wire bender Albert Bailey, and the Hummingbird award-winning mas designer Lionel Jagessar.
It's understandable that people are gearing up for what will be an emotive and cathartic time on the road.
Travis World, a DJ and producer, notes that the reinvigoration of the country's culture has been what's fueling his energy between all the parties he'll be spinning, his own Wednesday Night Mas event, and the main Carnival goings-on.
"Carnival's very close to my heart. I'm very passionate about it, not just about the fêtes and the music, but the culture and the history being able to express itself once more," he says.
Besides the revelry, there's a deep meaning to Carnival. During the 1700s, French colonial powers in Trinidad & Tobago engaged in a pre-Lent celebration of their own (like Mardi Gras in New Orleans), a practice that they brought with them once they arrived on the islands. Then-enslaved Africans staged their own celebrations mocking the French, Canboulay.
The Africans' procession grew so popular that people rioted when the British, who seized the islands for themselves in the late 18th century, tried to quell it.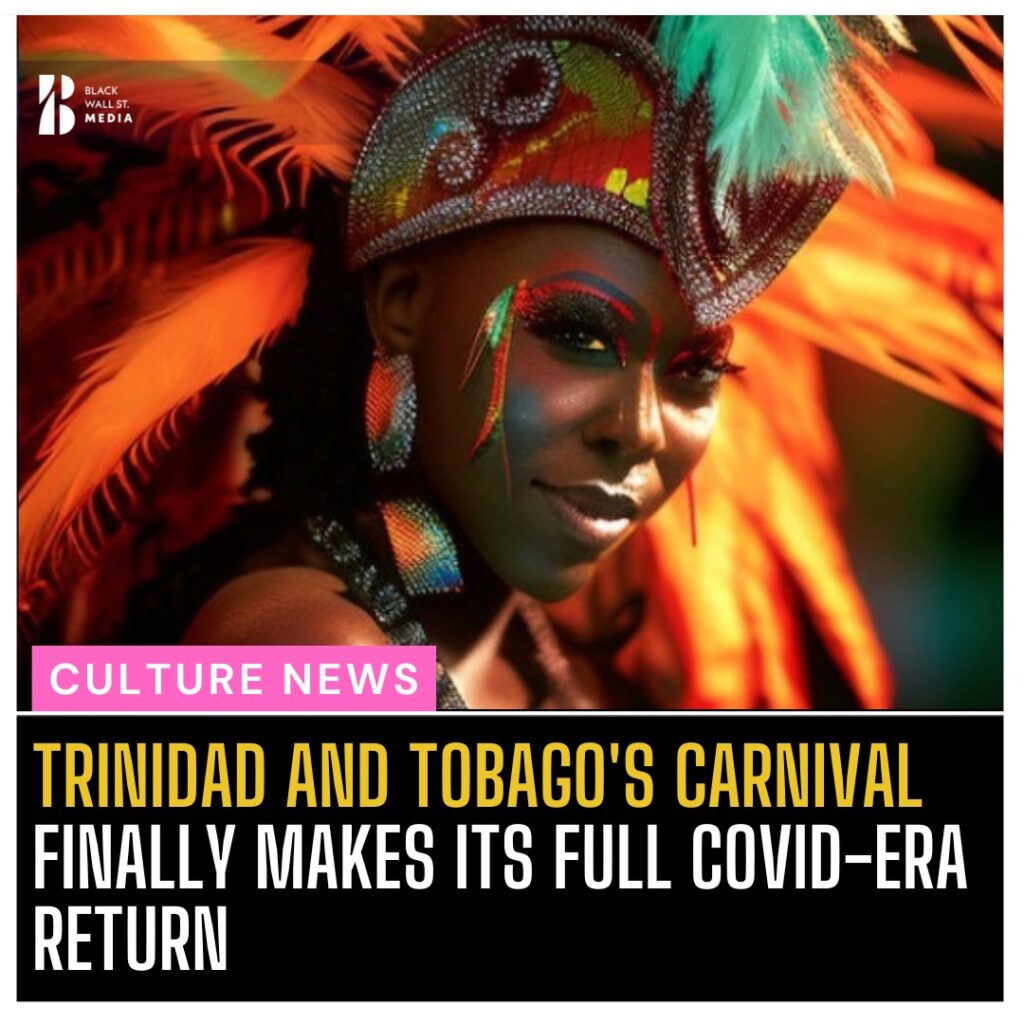 ---
The festival as we know it evolved from these practices around expression and resistance. "The fact that we can, not only take part in the mainstream events, but the traditional as well, I'm excited for that," the DJ says.
The influx of people and rejuvenation of the local economy—Trinidad and Tobago's Central Statistics Office reported that the last pre-pandemic staging, in 2020, brought nearly 38,000 visitors and more than $68 million US to the country—is a reminder of the community that makes the staging of Trinidad Carnival possible.
The festivities are made possible by artists and artisans who have lost out on two years of continuing traditions, many of which are generations-old.
"It's not just music or artists alone that [are] fed by this whole ecosystem of Carnival," says veteran sound engineer and producer Kasey Phillips of Precision Productions, who created the Collision Riddim — one of many productions that will soundtrack Carnival's fêtes. "It's everybody: it's food vendors, drivers, wire benders, costume makers, local designers too,"
Phillips adds. "It's a lot of different industries that feed off of this. It's amazing that it's back because I think a lot of people were lost. They didn't know what to do, where to turn to, how to make this make sense."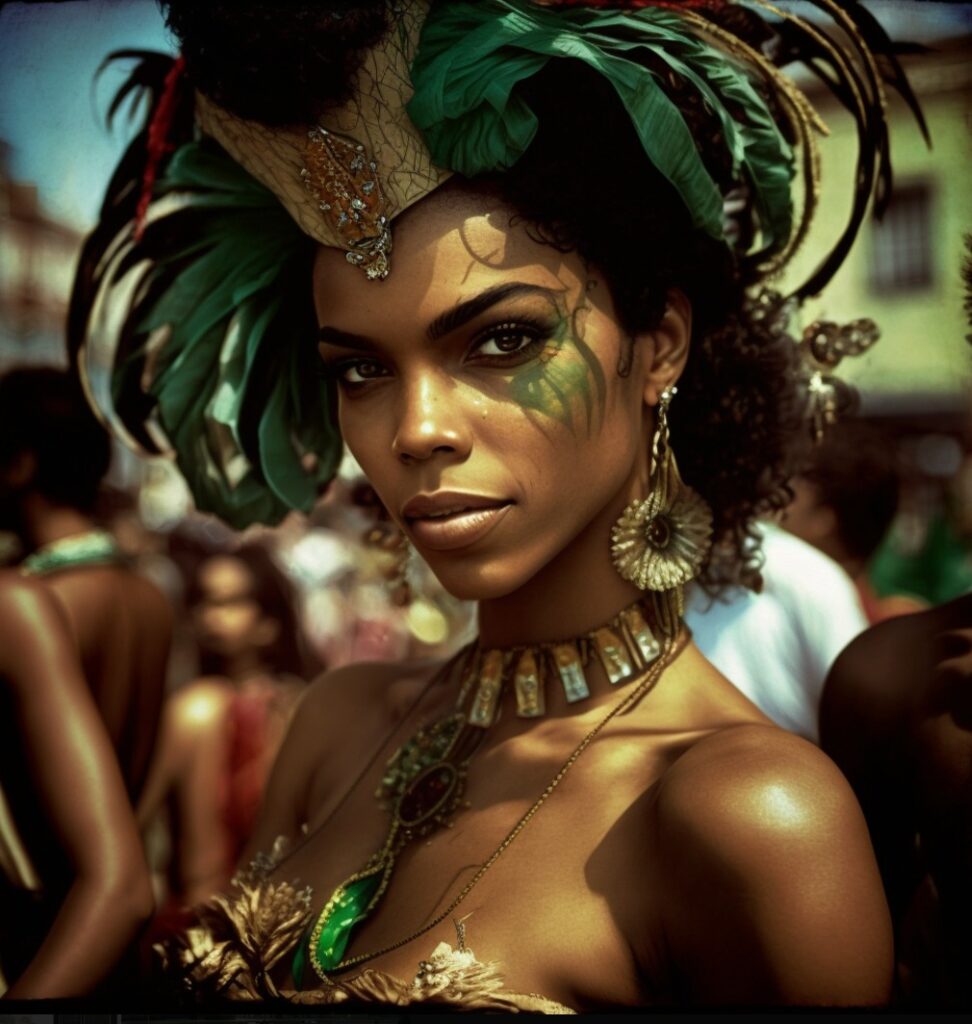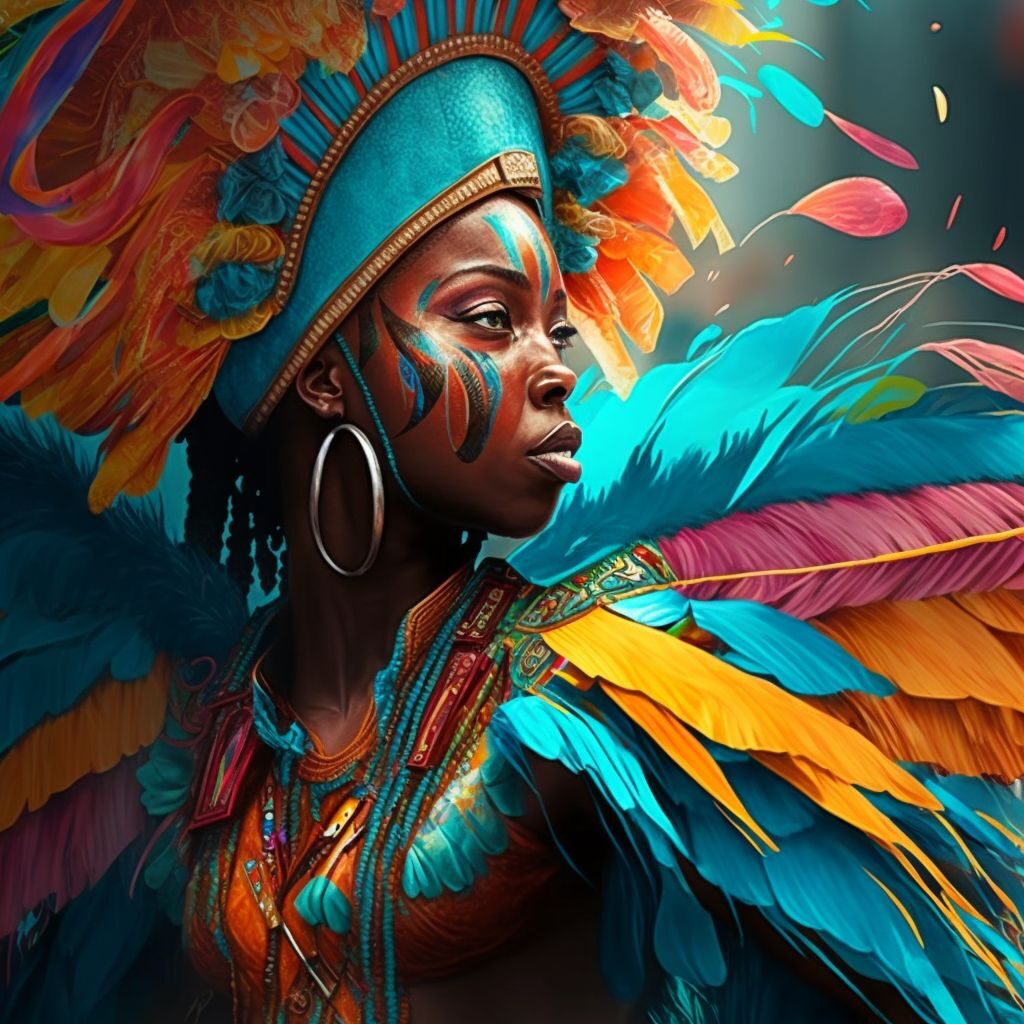 Solange Govia, a celebrated designer who created costumes for four different carnival bands this year, embeds the culture and history of Trinidad and Tobago's people in her work. "I come from a family of talented artists," she says.
"My Dad was nationally recognized for his creative contributions, and my mother still has her work displayed in art galleries to this day. I have a four year-old son, Cruz, that sees and mimics literally everything that I do and pretends to glue gems to costumes. So this isn't just about financial survival for me, it's also about continuing a cultural and spiritual legacy for talented future generations." 
After two years of not being on the road, it's only natural that she and other designers have had to think extra hard about how masqueraders might want to make their debut returning to the road.
This year, the theme that guided her designs was called "Soul Eclipse."
"It's also about finding your light in the darkest night and channeling that moon magic into your living purpose,"
says Govia, who sought to ensure that her costumes maximized the ability to move around with ease.
"I've seen masqueraders asking for costume designs that are easy to navigate on the road. They want to 'free up'," she says.
"We're talking tens of thousands of masqueraders flooding the streets, so I've been noticing a higher demand for compact costume options—smaller headpieces and narrow feathered backpacks that we can wear for long periods of time." 
Trinbagonian music group Kes just wrapped their annual Carnival flagship Iz We show, and lead singer Kees Diefenthaller is understandably relieved to finally be performing live for this year's carnival attendees.
"It just feels like a breath of fresh air to be back out in Trinidad," the "Fuh Spite" singer said.
"We've actually toured to a lot of the other countries before we've done Trinidad's carnival.
This is something that we've all been looking forward to. I call the carnival spirit a 'her', and it's awesome to see her reveal herself in different situations." 
There's a transcendent element to carnival.
When you ask anyone to describe what it feels like to be on the road, they use words like "euphoric," "liberating," and, ironically, "unexplainable."
"When we actually reach the day of being in the streets, it all comes together," Dieffenthaller says.
"All the work that people put in, all of it is released and there is an energy that shifts: the air becomes different, the molecules in the air become different at a point in time…there is something tangible about that, that I missed."