Honouring Justus Akinbayo Akinsanya: A Pioneer in Nursing Education
"🌟 Celebrating Excellence in Nursing Education 🏥✨

Join us this Black History Month as we pay tribute to a true trailblazer in nursing education, Justus Akinbayo Akinsanya. His legacy of innovation and leadership has left an indelible mark on healthcare and education. Let's explore his remarkable journey together! #RememberingJustusAkinsanya #BlackHistoryMonth #NursingEducation 📚"

Stephen Akinsanya

Contributor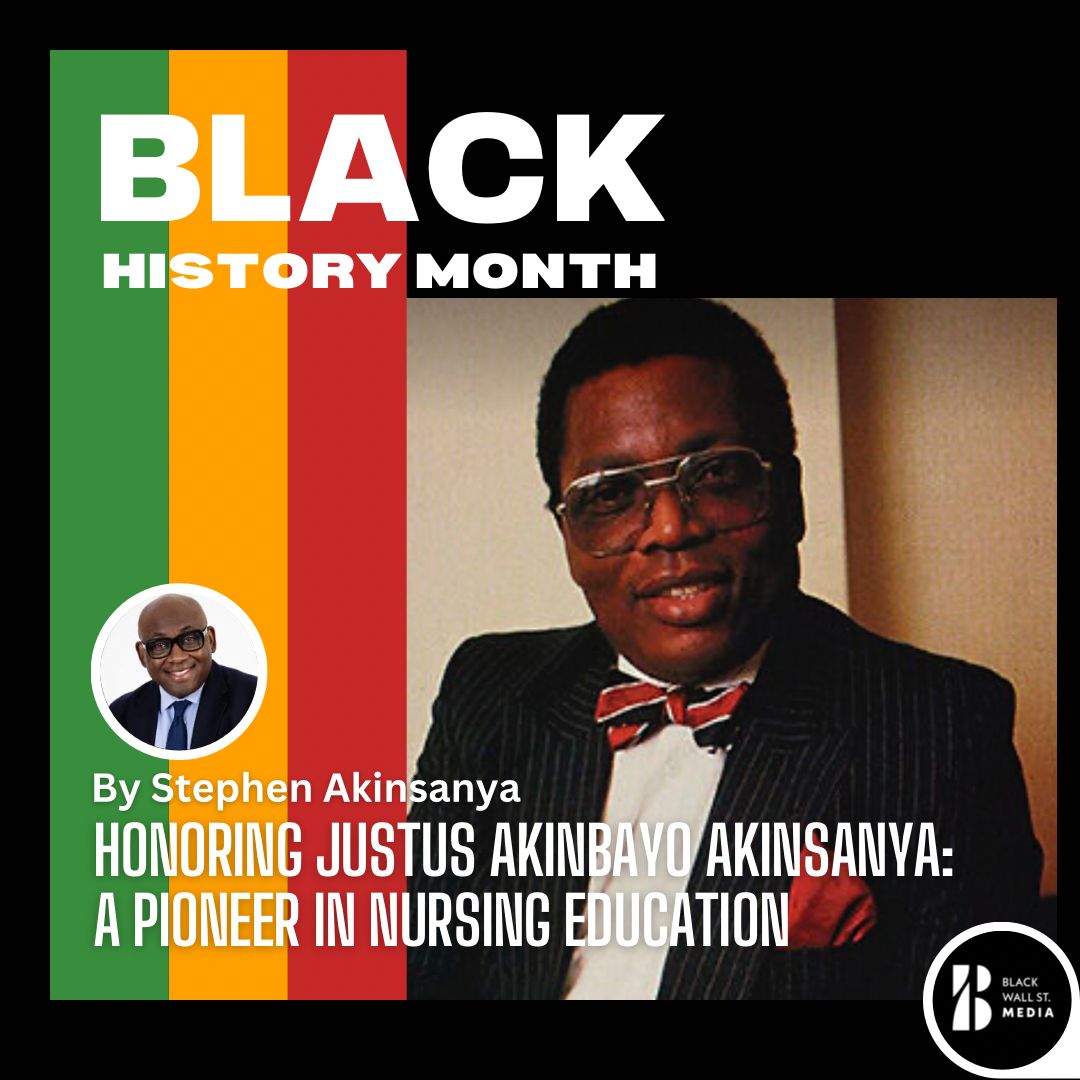 During Black History Month, we celebrate individuals whose contributions have left an indelible mark on various fields. Justus Akinbayo Akinsanya, a distinguished nursing educationist, is one such figure whose groundbreaking work revolutionized the nursing profession and extended the boundaries of healthcare.
Early Life and Academic Journey
Born in Lagos in 1936, Justus Akinsanya embarked on a transformative journey that would take him from his Nigerian roots to the heart of the United Kingdom. In the late 1950s, he ventured to Britain, where he pursued higher education at Chelsea College, London University. Here, he achieved a significant milestone by earning a BSc Honours degree. Little did he know that this educational pursuit would serve as a stepping stone to a remarkable career in nursing education.
Upon completing his studies, Akinsanya's dedication and aptitude for nursing education earned him a prestigious tutor's position at King's College Hospital, London. This was the commencement of an illustrious academic career that would later lead to groundbreaking achievements in the field.
A Visionary in Nursing Education
One of Akinsanya's most notable contributions to nursing was the introduction of a novel concept – "bio-nursing." This pioneering idea sought to integrate the life sciences into nursing practice, bridging the gap between healthcare and scientific understanding. "Bio-nursing" became not only a new term in the English language but also a transformative approach that reshaped the nursing landscape.
Trailblazing Leadership
Akinsanya's remarkable journey in the realm of nursing leadership began with his pivotal role as Deputy Secretary/Registrar (education) at the Nursing Council of Nigeria from 1975 to 1976. He continued to serve as Acting Secretary/Registrar from 1977 to 1978, leaving an indelible impact on nurse-training programs that catered to the diverse communities of Nigeria and West Africa.
His dedication and expertise were not limited to Nigeria alone. Akinsanya shared his profound knowledge as a lecturer at the Institute of Management and Technology in Enugu from 1976 to 1977. His influence transcended borders, contributing to nursing education on a global scale.
A Legacy of Academic Excellence
In 1985, Justus Akinsanya achieved another milestone by becoming one of the early professors of nursing at the Dorset Institute of Higher Education, which is now known as Bournemouth University. This prestigious appointment solidified his status as a trailblazer in the field of nursing education.
From 1989 to 1996, Akinsanya served as the Academic Dean and Pro-Vice Chancellor at Anglia Polytechnic University, further showcasing his leadership and commitment to nurturing future generations of healthcare professionals.
Breaking Barriers
Akinsanya's journey was marked by breaking barriers and shattering stereotypes. He became the first black member of the English National Board for Nursing, Midwifery, and Health Visiting, holding the position of Acting Registrar. His tenure from 1988 to 1993 paved the way for increased diversity and representation in the nursing profession.
A Global Advocate
An avid and enthusiastic communicator, Akinsanya actively participated in conferences worldwide, transcending geographical boundaries to exchange ideas and knowledge. He displayed unwavering determination, even in the face of health challenges. Despite battling kidney failure, he continued his life's work, performing his own dialysis and eventually undergoing a transplant.
Tragically, it was during his dedicated participation in the International Council of Nurses conference in Taiwan in June that he contracted an infection that led to his passing on August 11, 2005.
A Lasting Legacy
Justus Akinbayo Akinsanya's contributions to nursing education, his pioneering concept of "bio-nursing," and his trailblazing leadership have left an enduring legacy. He is remembered not only for his groundbreaking work but also for breaking down barriers and opening doors for future generations of nurses.
During Black History Month, we pay tribute to visionaries like Akinsanya who have shaped their fields, challenged the status quo, and inspired others to follow in their footsteps. His life and work serve as a testament to the profound impact one individual can make in the pursuit of knowledge, equality, and excellence in healthcare.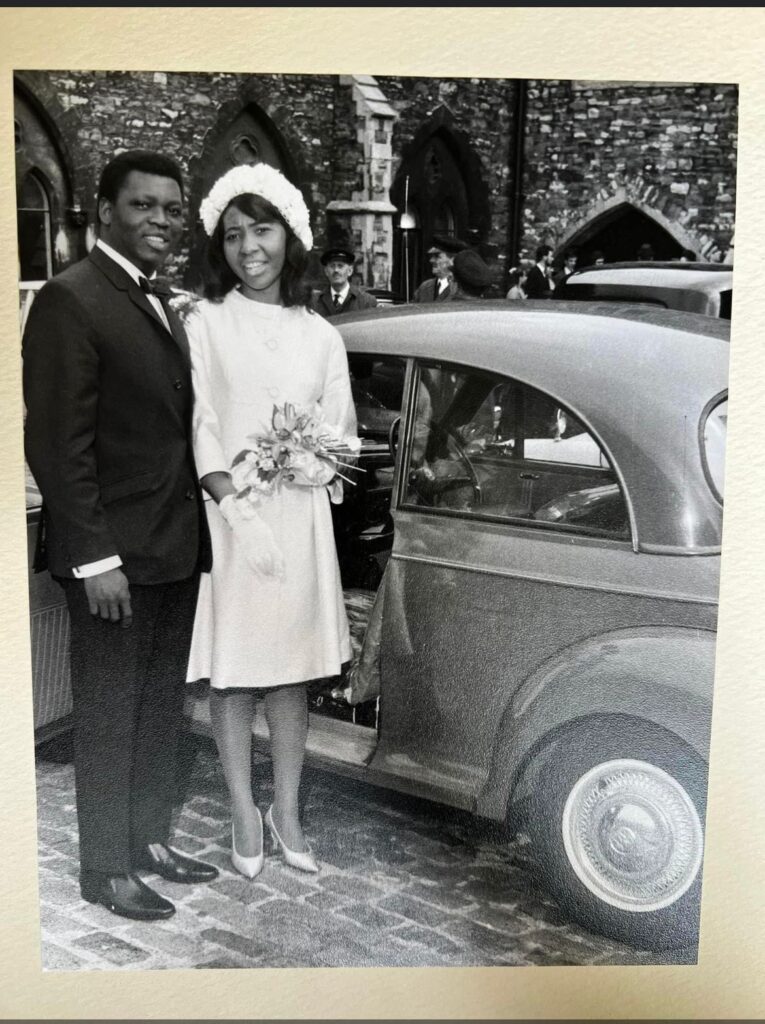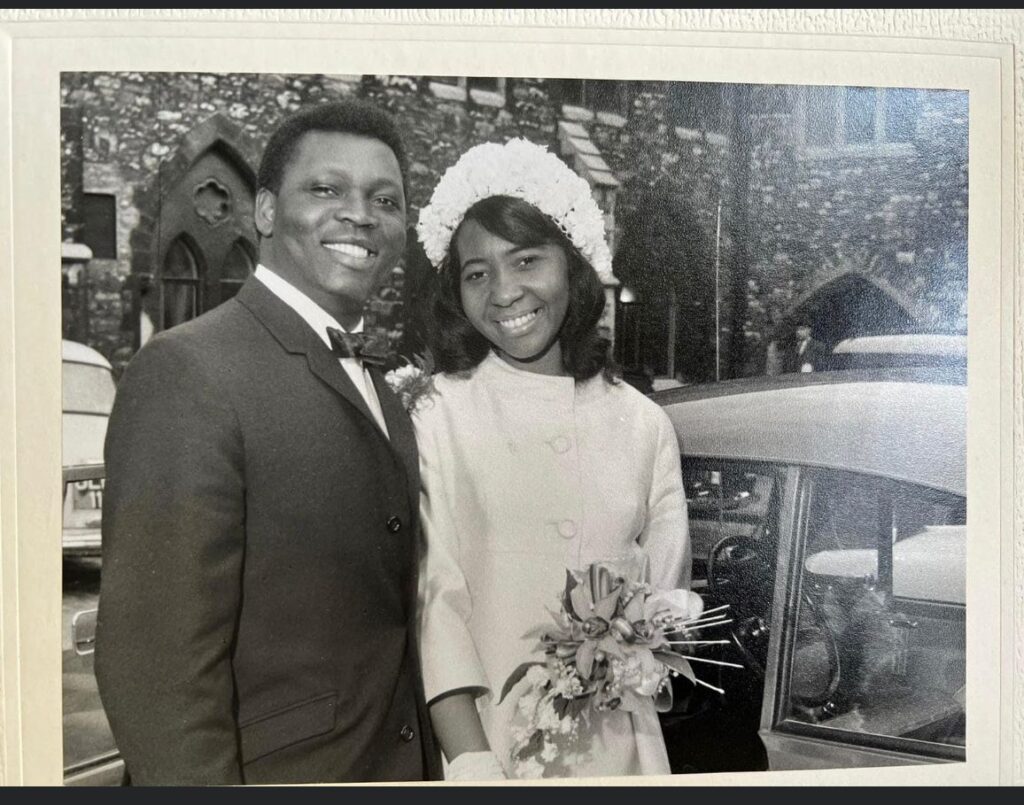 Black Wall St. Media

Contributor
"📸 Join us for a captivating exhibition! 🎥 Explore the powerful narratives and visuals captured by Paul McKenzie, showcasing the incredible stories and insights of those who've graciously shared their Windrush experiences. Don't miss it! #WindrushVoices #PhotographyExhibit"