Moving Beyond Traditional Healthcare: The Role of Racial Alignment and Cultural Understanding
"By focusing on providing healthcare that is attuned to the specific needs of Black families, the BLOOM: Black Baby Equity Clinic is playing a crucial role in creating a more equitable healthcare system and ensuring the flourishing of Black infants and mothers."

Black Wall St. Media

Contributor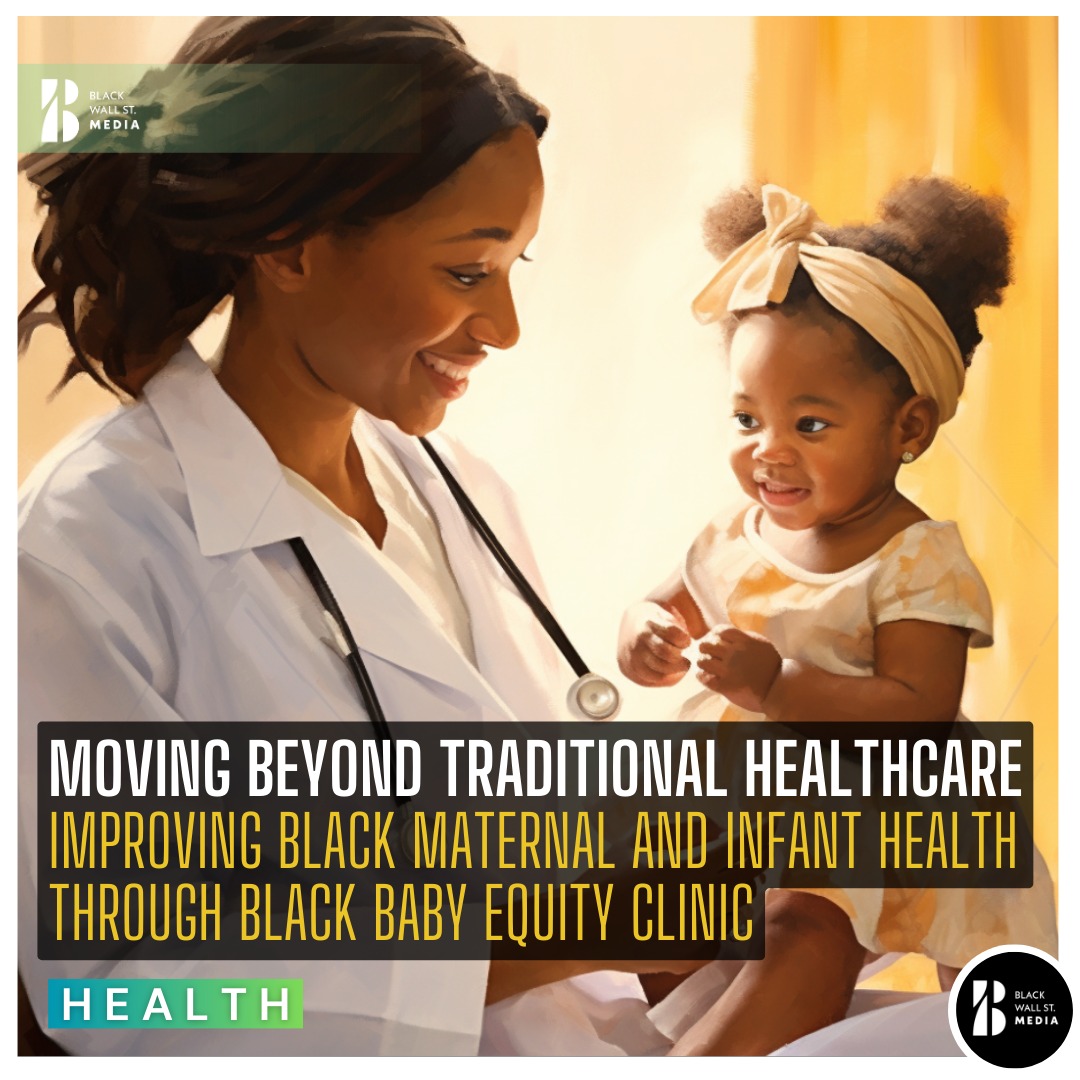 Improving Black Maternal and Infant Health through Black Baby Equity Clinic
Not being heard, not being taken seriously and being misunderstood by health care providers often describes a routine medical visit for many Black parents.
For Black parents of young children, that lack of cultural understanding can lead to grim consequences for the health of the baby and mother.
According to the California Department of Public Health, Black babies in the Bay Area are two to three times more likely to be born too soon or too small or to die before their first birthday, compared to white babies.
Scientific evidence points to structural racism and a systemic lack of cultural awareness by providers as the cause of these disparities.
To address these and other health disparities and improve the overall health outcomes for Black children and families, UCSF Benioff Children's Hospital Oakland launched a new initiative this month called BLOOM: Black Baby Equity Clinic.
The new clinic matches Black babies, newborn to 3 years old, with a health care team of the same race.
Medical care teams include Black pediatricians, social workers, lactation specialists, therapists and health educators who are trained to understand the social, cultural and racial challenges the families face daily.
"This clinic is for the Black families who feel unseen and unheard, and feel their concerns about their baby's care are being dismissed," said Dayna Long, M.D., pediatrician and co-founder of BLOOM: Black Baby Equity Clinic.
"Here Black parents will know they are valued and their babies are loved." Hope Williams-Burt, mother of four children — the youngest being an 11-month-old — said her interaction with Long treating her young daughter was vastly different from pediatric visits for her three previous newborns.  "Dr. Long makes me feel safe as a parent," Williams-Burt said.
"I trusted her instantly because she understands my story and has the courage and freedom to adjust her care to my baby's needs. I don't have to do unnecessary explaining — she just gets it."
Wraparound mental and physical health care Appreciating the diversity of the Black experience, intergenerational trauma and mistrust of the health care system is at the heart of what co-founders Long and Javay Ross, M.D. — pediatricians at UCSF Benioff Oakland's Primary Care Clinic — envisioned for the BLOOM: Black Baby Equity Clinic. 
"We have seen the impact that systemic biases have had on the health and well-being of our own family members," Ross said.
"We are ready to change the narrative."
Trained in cultural humility and trauma-informed care, Black pediatric providers from multiple disciplines throughout Benioff Children's Hospitals in Oakland and San Francisco come together to heal, treat and counsel families every Friday.
In exam rooms at the Benioff Children's Hospital Oakland's Primary Care building on Claremont Avenue, parents share physical, psychological and environmental challenges, and celebrate their delight in their baby.
Topics include breast-feeding, first words and smiles, sleeping through the night and any unmet basic needs, such as food and housing insecurities.
Research from the Association of American Medical Colleges shows that racial alignment between patients and providers improves health care use and outcomes, lowers stress and increases patient satisfaction.
With a provider who is the same race as themselves, parents say they feel safer, more trusting and don't feel judged.
A team of UC San Francisco research assistants led by Nicole Bush, Ph.D., professor of the departments of psychiatry and behavioral sciences, and of pediatrics, and Kayla Karvonen, MD, neonatology fellow, will track and measure the impact of the wraparound care on the mental and physical health of Black parents and babies, and will evaluate the results.
While matching 100% of patients with health care providers of the same racial background is the goal it is also a challenge recognized by Long and Ross, as the number of Black pediatricians is startlingly low.
According to the Association of American Medical Colleges, among practicing U.S. pediatric physicians, 5 percent are Black compared to 56.2 percent white, 17.1 percent Asian and 5.8 percent Hispanic.
"Throughout the majority of my life, I have never had the opportunity to receive medical care from a Black doctor," Long said.
"My three Black sons have also never had the privilege of being treated by a Black doctor, let alone a Black primary care pediatrician. I know how important this is to Black families."
And Black pediatricians are few and in high demand in Black communities for their cultural understanding of systemic racism in medicine that is often unrecognized by white providers.
"My own clinic is probably 95 percent Black," Ross said.
"My patients stick with me because they feel a connection that goes beyond what I learned in medical school. That's why I'm so passionate about BLOOM — I can now connect with Black babies, together with a Black comprehensive care team, to provide equitable health care from the start. Health disparities cause significant harm.
Below are some statistics showing health care impacts on Black people compared to non-Hispanic white people within the U.S.
Infant Mortality 2.4x higher infant mortality rate 4x as likely for Black infants to die from complications related to low birthweight
2.9x higher sudden infant death syndrome (SIDS) mortality rate for Black infants Labor & Delivery
45% more likely for pregnant Black women to die in a hospital
46% higher prevalence of delivery complications 57% more likely to have a stroke Prenatal Care
2x more likely for Black mothers to receive late or no prenatal care
43% higher rate of miscarriage
Black Wall St. Media

Contributor