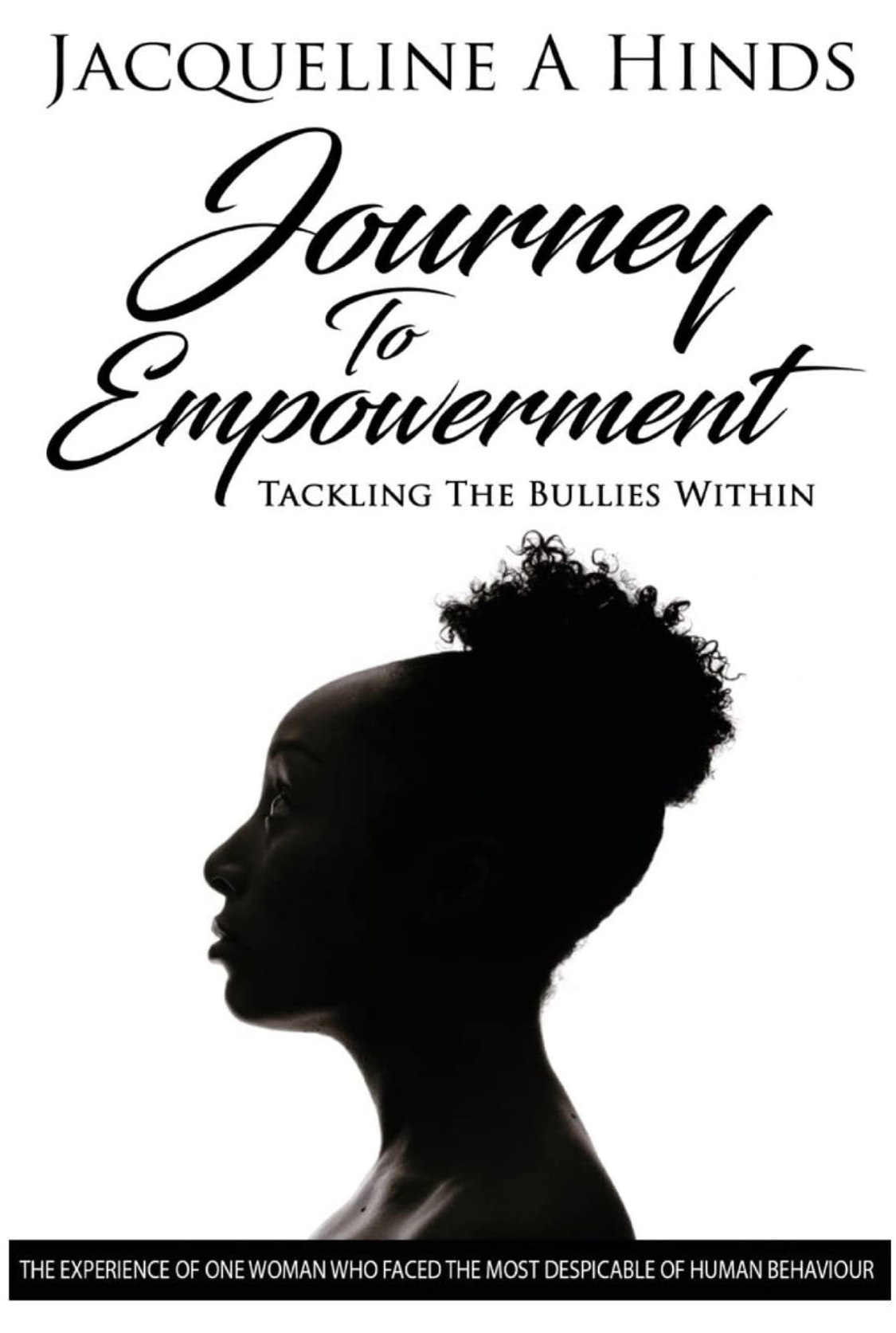 The book is about my own personal experiences about bullying from school throughout my career history to where I am now as an independent consultant and businesswoman… I call it my Journey to Empowerment – Tackling the Bullies Within because, it is only when I look back on the road I have travelled, I can truly say that it has been a journey to empowerment and, although there were some dark periods in my life and situations where I could easily have given up due to bullying, harassment and victimisation, I didn't give in. 
There was a deep well that I drank from to sustain me though those periods of despair.  I chose to stand up for my rights as an individual, helping others whilst I was going through my own trials and tribulations. 
This was cathartic for me and was also a way of supporting and helping others who were hurting just like I had been, but not able to navigate their way through the haze that surrounded them, and in doing so, I was able to reclaim my authority, dignity and ethnicity in order for me to move on to bigger and better things.
Jaqueline A. Hinds
"On reading this book I was totally captivated, I simply could not put the book down. Such a powerful and uplifting narrative. I most definitely have started to support and empower others. Jacqueline you truly are encouragement to the discouraged. I will never act and respond the same. Thank you."

POWERFUL
"I read this book while going through a grievance at work. This was a strong companion & coach over this distressing time... it helped me SO much. It gave me mental impetus to construct my case. Suddenly there was light at the end of the very dark tunnel. I am more resilient through this experience... feeling like a Phoenix rising out of the ashes."

Journey to Empowerment
"Journey to Empowerment: Tackling the bullies within is a book that tells it like it actually is. Jacqueline shares her story of bullying and harassment starting from the School Yard.

A much appreciated and needed insight into discrimination, bullying, harassment and more importantly, the behaviours and mindsets of those who are the bullies."

Thought-Provoking and Empowering
"I read this book in one sitting, not being able to put it down. It is a masterclass in how to professionally, expertly, try to tackle the bullies while knowing they will protect themselves at their target's expense. Racist bullying and harassment alive and well in all major institutions, and yet, the author's well-written experiences may give awareness and courage to those in similar positions. If only to recognise the early signs, gain allies and a strong support network, and get out with dignity, sanity and sense of self fully intact."

A compelling read