Imagination will often carry us to worlds that never were. But without it we go nowhere.
NEW ORLEANS (WVUE) – On a balmy Saturday morning, Tulane University's unified commencement ceremony unfolded.
And among the graduates was a man whose journey is steeped in resilience and determination.
That day Russell Ledet, Ph.D., added M.D. and MBA to his academic achievements after a unique journey.
He was chosen to give the student commencement address and his oration prompted a standing ovation.
"There's something so powerful with looking yourself in the soul, like dead in the soul and telling you, that you are proud of you," said Ledet to his fellow graduates.
The fabric of Ledet's resolve was woven far from the uptown campus.
"It was as tough as you can imagine. My mama was fighting tooth and claw to, you know, keep the lights on for my sister and, I. She did the best she could, you know, my mama was a certified nurse's aide, and for the most part, she made minimum wage. There were nights when the lights were off and we were lighting candles," said Ledet.
Ledet grew up in Lake Charles, Louisiana and at times his childhood proved even harder than being in a home without electricity.
"Using water from the neighbors' water hose to take baths at night, digging in dumpsters behind Sam's Club for DiGiorno's pizzas and not yet rotten fruit," said Ledet.
When he graduated from high school, he had no vision of matriculating into college.
"My mom didn't even know how to apply for the FAFSA, so that's why I went to the military. She was like this is what you need to do, or you can go get a job; those are the only two options we have," Ledet stated.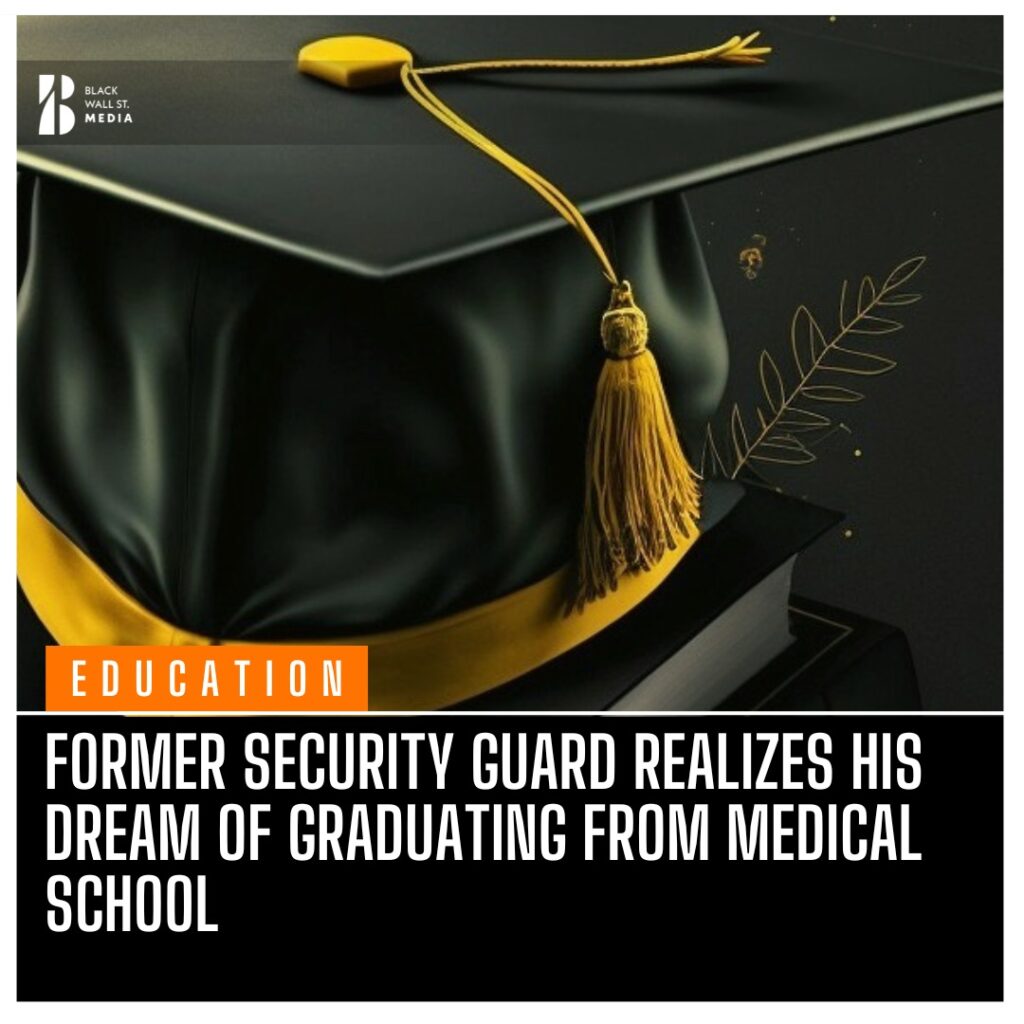 ---
So, in 2004, the U.S. Navy became his job.
But life has a way of offering second chances. And Ledet was a recipient.
"After I finished my first five years of active duty then I went to Southern University in Baton Rouge while I was still on reserves for the United States Navy," said Ledet.
He said a candid conversation he had with his wife, Mallory, paved the way.
"I was in the United States Navy at the time. I remember making this comment to my wife, I thought only rich people go to college. She was like nah, you can go to college, too. So, she actually helped me to apply to Southern University," said Ledet.
But enrollment in college did not erase his familial responsibilities. So Ledet took a job at Baton Rouge General Medical Center as a security guard job.
"That security guard job was the first job that was offered to me, I was fresh off of active duty and I needed to make money for my family, so I took it. I had gone to Southern University with the intention of becoming a social worker," said Ledet.
It was a job that altered his path.
"While I was a security guard, you know, I started to become inspired and I wanted to become a physician and so obviously I started asking as many physicians as I could, could I shadow you, could I shadow you? And a lot of them told me like, security guards don't become doctors," said Ledet.
But one doctor honored Ledet's request.
Dr. Patrick Greiffenstein, now an LSU Health trauma surgeon at University Medical Center in New Orleans, recalls his encounter with Ledet.
"I was the chief resident on the surgical service there and it was late one night, I was leaving the hospital probably close to midnight and everybody was gone and I was on my way out to the car and he walked up and introduced himself and offered to walk me to my car and I said, sure and we were just sort of, you know, small-talking and then he asked me what I did and I said I was a surgeon and his eyes lit up and he said, he asked me if he could shadow me and that he wanted to go to medical school and I said, sure and I gave him my cellphone number," said Greiffenstein.
Ledet was elated.
"And it blew my mind because, you know, of course, you hear so many no's you can't believe you're hearing your yes and he was like yeah, why not? And just the next day, I stayed at the hospital overnight in the library so I wouldn't miss him the next morning when he came to the hospital," said Ledet.
Greiffenstein says he did what was necessary to have Ledet follow him as he did surgeries and cared for patients.