A new book compiled by individuals at the intersection of blackness and dyslexia explores the gifts and challenges that come with dyslexia.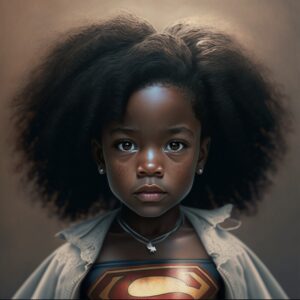 ---
While many famous people with dyslexia are known, such as Albert Einstein, Keira Knightley, Sir Richard Branson, Steven Spielberg, Steve Jobs, Princess Beatrice, Bill Gates, and Jamie Oliver, it is harder to name black individuals with dyslexia.
This is due to the history of dyslexia being perceived as a condition only for the middle class, and those from different cultures or learning English as a second language were unlikely to receive a diagnosis.
Despite progress over the years, anti-dyslexia rhetoric still exists, and dyslexia role models are predominantly white and middle class, with specialist dyslexia schools primarily located in the southern half of the country.
To address this, a book called "Black, Brilliant and Dyslexic," published in February 2023 and edited by Marcia Brissett-Bailey, winner of the British Dyslexia Association (BDA) Adult Award 2022 and co-founder of the BDA Cultural Perspective Committee, features over 50 contributors who share their experiences and celebrate the "superpowers" that come with their neurodiversity.
The book provides a raw, honest, and enlightening intersectional perspective from the black and dyslexic community.
Marcia Brissett-Bailey, the first in her family to attend university and earn a degree, went on to pursue a postgraduate degree in career guidance and a master's degree in special educational needs and disabilities.
Her dyslexia was diagnosed when she was 16, providing her with a sense of relief as she no longer felt "stupid." She received weekly support from a woman named Jenny, who she remains grateful to.
However, despite feeling liberated, Marcia struggled with intense emotions, feeling as though she had been robbed of the opportunity to understand her true potential due to a flawed system.
Throughout her educational journey, Marcia's family faced scrutiny from authorities who implied that her learning difficulties were the result of problems at home, including abuse.
Unfortunately, this is a problem that many Black families with children facing mental health issues and anxiety continue to encounter.
As she progressed through school, Marcia felt increasingly isolated from her peers, with her identity and culture being portrayed negatively.
Representation of people who looked like her in academic achievement was also severely lacking.
While some progress has been made, there are still instances where those who appear different are not treated equally.