AFRICA: THE FASHION CONTINENT – NEW BOOK CELEBRATES NEW GENERATION OF CREATIVE GENIUSES
Fashion from the African continent has burst onto the world scene with effervescent vibrancy, inspiring creativity everywhere, from haute couture to street style, according to a new book – Africa: The Fashion Continent – by Emmanuelle Courrèges
With over 300 stunning photographs, Africa: The Fashion Continent celebrates the ebullient creativity of a generation that is overturning codes and narratives on the African continent to write a new chapter in fashion – one that is already inspiring the world.
From catwalks in Lagos to music festivals in Casablanca, and from "image makers" in Marrakech to influencers in Johannesburg, a new generation of African creatives – fashion designers, photographers, bloggers and hair and make-up artists – are redefining the continent's aesthetic grammar. Bold, witty and rebellious, this young, talented vanguard draws on its heritage in order to revalorize it, while adopting an ultra-modern approach. Their revolution forms part of a continent-wide demand for cultural reappropriation and the invention of a language exclusive to Africa.
South African designer Thebe Magugu, winner of the 2019 LVMH Prize for Young Fashion Designers, celebrates the women of his country with boldly poetic and politicized collections. Cameroonian couturier Imane Ayissi undertakes each season to highlight the textile treasures from a neglected or ignored heritage, striking a balance between tradition and innovation. In Lagos, Nigerian designer Bubu Ogisi, founder of fashion brand I.AM.ISIGO draws inspiration for her stories and techniques from the cultural heritage of a continent that she is constantly exploring.
Lafalaise Dion, Ivorian designer of headdresses and jewellery; South African visual artist Trevor Stuurman; Oliver Asike, creator of the socially active Kenyan label Vitimbi and founder of a festival that combines music and fashion; Joseph Ouechen, creator of "No Couscous," anti-stereotype photographs about Morocco; Senegalese designer Selly Raby Kane; Nigerian photographer Stephen Tayo, are all featured and each, in their own way, are revitalizing international fashion and African spheres through a decolonized yet diverse practice.
The book's author, freelance journalist Emmanuelle Courrèges spent the first two decades of her life in West Africa – in Cameroon, Senegal, and Ivory Coast. A reporter and specialist on social issues, she has written articles for numerous publications including Afrique Magazine, Marie-Claire, L'Express Styles and ELLE, for which she is a regular contributor. She is also the founder of LAGO54, the first platform entirely dedicated to promoting African fashion designers in France.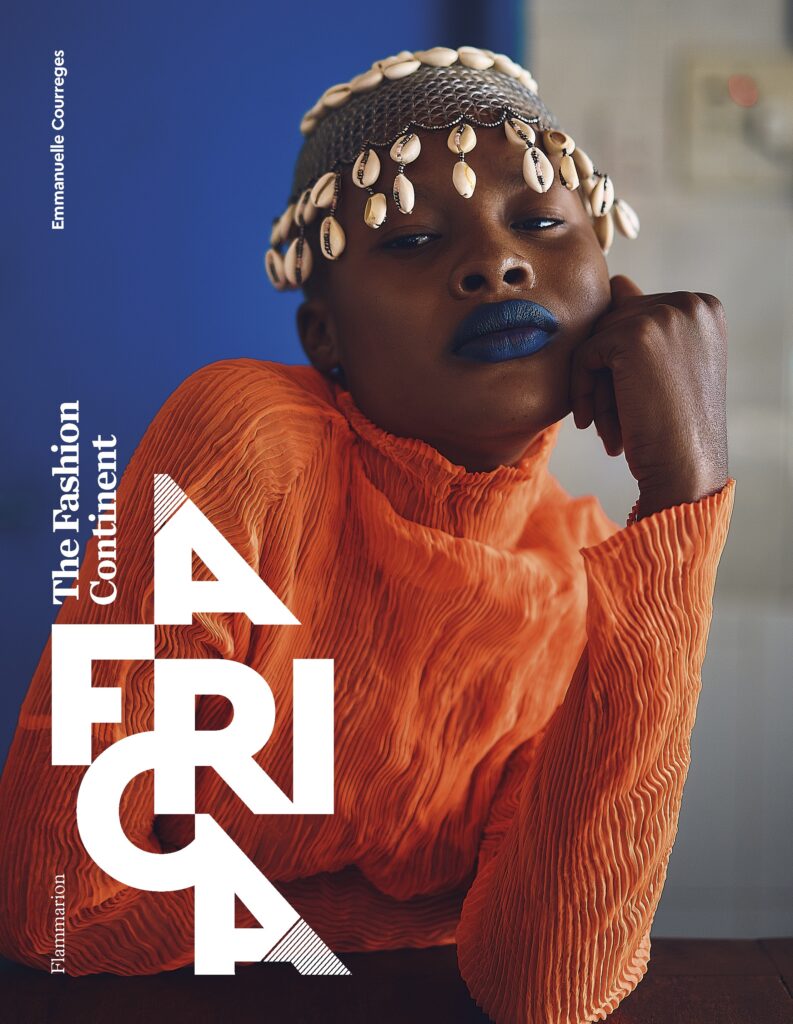 Source: https://nawmagazine.com/?p=17738