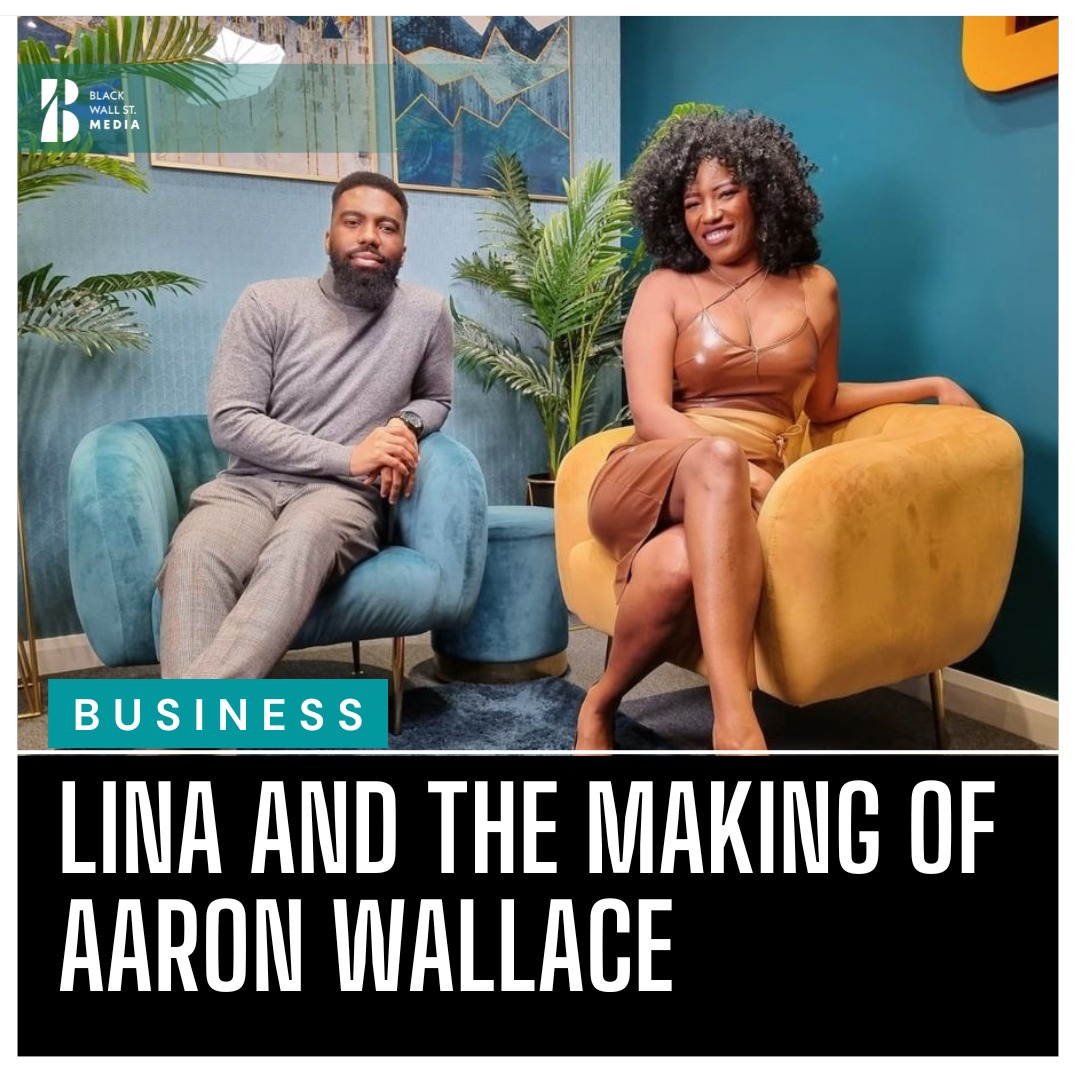 Lina is the co-founder and the marketing director of the fast-growing men's grooming brand for black men, Aaron Wallace.
The brand is fast on its way to becoming a household name, appearing on supermarket shelves and amassing huge followings both in the UK and in America, and I was keen to chat to Lina and find out how they have created such a hugely successful men's grooming brand in a relatively short space of time.
Lina had the creative, entrepreneurial feel early, starting her first business in school where she, her sister, and a cousin were hairdressing.
She decided to study media production at Southwark College but found that as much as she liked the concept of taking an idea and bringing it to life, the filmmaking was boring her.  Then one day she watched some other students filming a short ad and having found out that this was on a marketing and advertising course, Lina immediately swopped courses.  She went on to study advertising, and marketing communications at the University of Bedfordshire.
Lina and Aaron met originally through mutual friends.  They worked on a project called Start Young Global, which connected young entrepreneurs and gained recognition, including them being invited to the House of Commons twice.
However, at that moment, Lina lost her Mum and found herself going through a dark time.  She returned to the Netherlands, where she had been brought up initially, and took a job as a recruitment consultant.  She says she needed the structure of working for someone else, and it forced her to function.  But Aaron reached out to her.
Aaron Meanwhile
Aaron had grown up in East London and started his career with help from the Prince's Trust.  In addition to being involved with Start Young Global with Lina, he had opened his own barber's shop, Shear and Shine.
Aaron was determined that his shop would stand out from the crowd from the start by offering better customer care.
He, therefore, spent much of his time listening to customers describe their hair and beard problems, especially flaky scalps, dry hair, and patchy beards.
Aaron quickly discovered that there were few solutions to those problems on the market.   It was hard to find any afro-hair shops, and what few products there were, tended to be offered for women.
Despite men's grooming brands becoming a multi-million-pound industry, black males were barely catered for.  Yet afro-textured hair has a unique texture that requires unique solutions.
Aaron could see a massive gap in the market for a men's grooming brand for Black men, and was keen to involve Lina from the start.  She flew back to the UK a few times until she became convinced that she should take a chance on this.
They began working on the idea in 2016, but Lina continued working for other people while putting the products, brand, and concept together.
Two Years Of Market Research
While they both continued working, Lina and Aaron spent two years on extensive market research.
For the first products for their men's grooming brand, Aaron started looking at solutions and ingredients that would answer these specific problems and found two primary hero ingredients, one being mango seed butter and the other black seed oil.  It was important to him that the men's grooming products he was trying out should be preservative, chemical-free, vegan and organic.  So, he tested the new products, first on himself.
Lina, who is a staunch believer in LinkedIn, had already networked and talked to possible angels.  They were able to pitch for pre-seed capital to invest in their product, brand, and market and what would be two years grounding, which in turn would lead to their meteoric success.
They launched the products in the barber's shop under the same Shear and Shine name, continually learning from the feedback. Their next step to add to this was to ask five black men if they could observe their morning routine in their homes and see the men's grooming routines.  Lina and Aaron would ask each of them why they used what they did what they hoped to achieve from the products.
This research then extended into focus groups.  They would assemble groups of black males, show them pictures of different product designs, get their feedback, find out their hair care pain points, what they did about them, and what they used.
They would also go into barbers' shops within their community.  Lina says these were great as they always turned into group conversations with the relaxed, community feel, and they would get particularly beneficial feedback and these two years would prove critical to the success of the men's grooming brand.
Re-Launch
From the start, their success exceeded their expectations.  BuzzFeed and other prominent publications picked up their first press release, shut down the shop, re-launched and re-branded as Aaron Wallace, becoming the first Black-owned UK grooming brand for men.
This was 2019, and they were ready to go with the new website and product range.  They chose October to coincide with Black History Month to launch their men's grooming range.  Further financing also followed.  Lina again used LinkedIn, getting to know investors first and letting them see the brand's growth for themselves before she approached them.
Aaron Wallace started the men's grooming brand with just four products.  The gap in the market proved colossal and what Lina describes as a perfect storm.  Thanks to their work during the two years, they were really clear on their proposition and brand positioning.  That coincided with the pandemic, where people couldn't go to their barbers and were struggling with the challenges of self-care.
In addition, the Black Lives movement meant that many retailers revised their approach and reviewed their shelf space to cater accordingly.
By 2020, they were listed as one of the must-have gifts by GQ and winners of AskMen Grooming awards for best Beard Oil, selling directly from their website.  More finance enabled re-structuring, and Lina became the marketing director officially.
Their men's grooming brand took off even more in 2021 when they won deals with a succession of mainstream retailers, including Liberty, Debenham, and Sainsbury's in the UK.  They quickly discovered that the same market was also under-served abroad, so they have secured supply deals with ASOS online and SAKS in America.
Even more incredible, every single one of those retailers approached them.  One of their investors came from a beauty brand background, and she said she had never seen anything like it.  When she got the email from ASOS, Lina admits that she nearly assumed it was spam.  It seemed just too good to be true.  Generally, Lina says that the retailers are usually pretty open to hearing about new products.  The trick is getting the pitch right to convince them to stock the products – which of course, Lina and Aaron have been.
One of their recent challenges has been to balance success and demand.  As with any exceptionally successful business, it is an ongoing challenge to balance money tied up in stock with investment into marketing.   The growth is phenomenal, quarter on quarter, so the adjustment of their systems has to be continual.
They have a massive following in the US – over half their website visitors come from there and about half their 50k social media followers.  SAKS was both an excellent credit for them and enables them to explore the US market and find out more about it to understand and meet broader market needs in the future.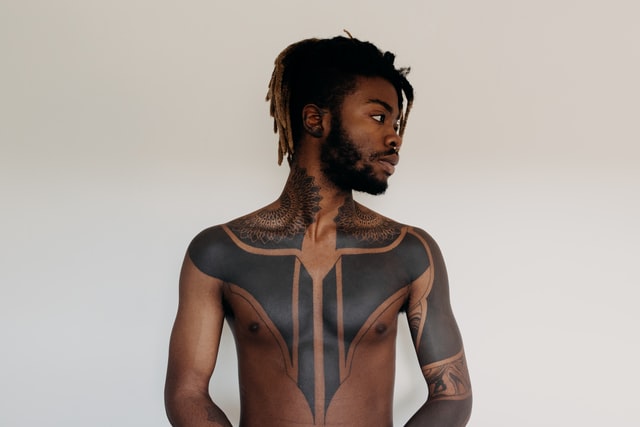 The Future
Lina and Aaron aim to build the Aaron Wallace men's grooming brand into a household name.  Their next steps are to build on their vast success getting into the retailers by increasing their brand exposure to prove they deserve the shelf space and grow the partnerships.
In March, they launched new products to extend the men's grooming product range.  It always made sense to go into skincare, where black men also have specific needs.  As Aaron had always done facials for men in the barber's shop, he already understood customer pain points in this area.  These are now available from their website ASOS and Liberty.
They are also looking at their supply chain to reduce carbon footprint to zero in the future, and minimizing waste reduces costs to help the environment in both ways.  The future for the Aaron Wallace men's grooming range looks rosy.
You might also enjoy reading of the creation by another British woman, Catherine Ellis, who is creating another iconic brand.