The Windrush Compensation Program
Black Wall St. Media

Contributor
"People have been wrongly deported, have lost everything and are being overlooked" – a bleak picture of the Windrush Compensation Scheme.
Windrush advocates from across the country gathered in Parliament on Tuesday 16th May with ARE, to present MPs, journalists and policymakers with a picture of the deep-rooted issues plaguing the government's Windrush Schemes and potentially impacting tens of thousands of people in the UK and overseas.
The Windrush Scheme and Windrush Compensation Scheme, administered by the Home Office, were established to redress the damage of the Windrush scandal, which rose to the headlines five years ago regarding the unlawful treatment of those who migrated to the UK from the Commonwealth – particularly the Caribbean – between 1948 and 1973.
"What has happened to the Windrush Generation is still being done"
However, legal professionals and advocacy groups attending ARE's event, entitled "The Windrush Scandal 5 Years On: What needs to Change?", including representatives from Windrush Defenders Legal, NuDawn CIC, Fair Justice System for Scotland, and Human Rights Watch, as well as people directly affected by the scandal, continue to see fundamental issues in how over-complicated the Schemes are to access by those who need it most, especially those who have already been deported.
The session co-chaired by Bell Ribeiro-Addy, MP for Streatham and Dawn Butler, MP for Brent Central, and Chair of the Jamaica APPG, included Lord Simon Murray, Parliamentary Under Secretary of State at the Home Office; Stuart McDonald, MP for Cumbernauld, Kilsyth and Kirkintilloch East, SNP; Debbie Weekes-Bernard, Deputy Mayor for Communities and Social Justice in London; Jacqui McKenzie, Partner and Head of Immigration and Asylum law, Leigh Day; Patrick Vernon OBE, Windrush Campaigner; Anthony Brown, Windrush Defenders Legal; Carollyn Lascelles, NuDawn; Silence Chihuri, Chief Executive of Fair Justice System for Scotland; Almaz Teffera, Human Rights Watch Researcher on Racism, and Asher Hoyles, performance poet and author of Before Windrush: West Indians in Britain as speakers.
Bell Ribeiro-Addy, MP for Streatham and the chair of The Windrush Scandal 5 Years On, said:
I am pleased to chair this event as the Windrush scandal is still with us and in many ways is actually getting worse.
The direct victims of the scandal are being terribly mistreated, with some waiting so long they are dying off before receiving any compensation.
At the same time, the conditions that gave rise to the scandal and the mistreatment of migrants in general are both becoming even more hostile. This remains government policy."
Dawn Butler, MP for Brent Central and Chair of the Jamaica APPG, added:
Today we mark five years since the Windrush Scandal was uncovered. Whilst many seem to have moved on from scandal, the people wrongly deported; denied their pensions, benefits and medical treatment; lost jobs, houses and more – lives utterly devastated by institutionally racist policy – cannot move on. In fact, many waiting have since died. This is a disgraceful time in our history. Parliament and this government cannot forget what they have done."
That is why today, the same year of the 75th anniversary of the HMT Empire Windrush arriving at Tilbury Docks, we stand together in the Houses of Parliament to renew our call for justice for the Windrush generation. A generation that has given so much to our country, helping to rebuild it after the war. They have lived, worked and raised families here, contributing so much to society."
"Ease our pain, ease our suffering. When you needed us, you greeted us. We are getting weary, we are dying."
Individuals personally affected by the Scandal were given the floor to speak to Lord Simon Murray, the government minister with responsibility for the Windrush compensation and status schemes, powerfully spoke up about the harms they have faced across their employment, immigration, health and housing conditions.
A former psychiatric nurse shared her story of being unable to visit her mother in Trinidad before she died because the Home Office had lost her passport twice and then said they had no record of her.
One individual also shared how he had been deported as a child, separated from family and had spent his whole life trying to get back to the UK – whilst his sister still remains trapped overseas.
Lord Murray said that the government has now paid or offered more £70m in compensation, and that the compensation scheme was being constantly improved based on feedback such as at the event.
Jeremy Crook OBE, CEO of Action for Race Equality, said:
"Five Years after the Windrush scandal shocked the nation; we must use this moment to reflect on what still needs to change. Setting up the Windrush Schemes was an important step on the journey to justice.
But that journey is not complete. Members of Action for Race Equality's Windrush Justice Programme – the people on the frontline of Windrush advocacy – have told us that the process is still too complex; that victims are still treated with excessive scrutiny and suspicion, and people trapped overseas are neglected.
Next month marks the 75th anniversary of HMT Empire Windrush arriving at Tilbury docks, signalling the large-scale arrival of this generation. To honour them, we must do right by their descendants. We look forward to working with the government to achieve this."
Jacqui Mackenzie, immigration lawyer said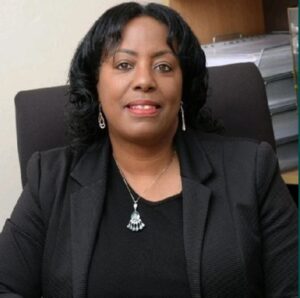 "To me there's a lack of will to sort out some of the issues that can be sorted. People have already spoken about the disproportionate requirements to provide evidence that goes back decades. When the scheme was designed, in consultation, the Home Office promised us there would be a light touch – there hasn't been light touch"
"I'm really pleased the Paul Hamlyn Foundation called me in to research what's been happening with the Windrush Schemes, which then led to some money which Action for Race Equality is now spending through the Windrush Justice Programme. I am delighted they've got it, because it's going to make a huge difference"
The 75th anniversary of the arrival of the HMT Empire Windrush serves as a reminder of the invaluable contributions made by this generation to the UK, underscoring the urgency to rectify the injustices they continue to endure.
Black Wall St. Media

Contributor
PICTURE CREDITS: LUKE AGBAIMON