Mozambican accountant Chelsea Zualo, 27, has always dreamed about traveling the world since she was a child. After years of saving money, she was finally able to make her dream come true in 2020. She decided to start her journey in Brazil after traveling to the country for Carnival.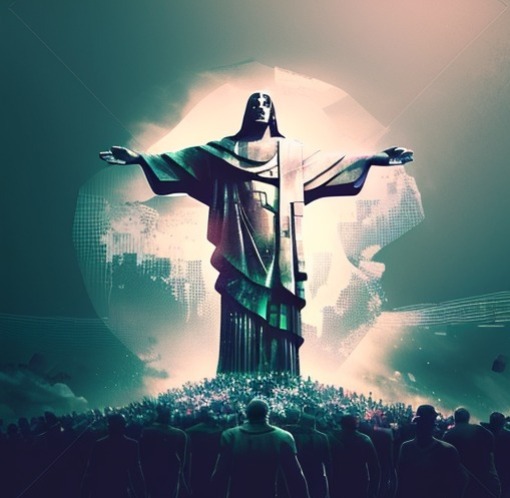 ---
The plan was to stay in the country for at least three months. From there, she wanted to visit other countries in South America, Africa, Europe and Asia. Then COVID-19 happened in March 2020 and her plans changed as she couldn't leave Brazil. Instead, Chelsea decided to explore more of the African heritage in Brazil.
Photo Credit: Chelsea Zualo
Along her journey, she was surprised by the amount of Afro-Brazilian history and culture that she didn't know. In one year, she visited six Brazilian states: São Paulo, Minas Gerais, Rio de Janeiro, Bahia, Sergipe and Alagoas.
Although she could experience the African diaspora in every state visited, Bahia was the place where she felt most connected with her African roots.
"I stayed in Bahia for ten months and had the chance to take part in Candomblé (Afro-Brazilian religion) events," Zualo told Travel Noire.
Photo Credit: Chelsea Zualo
There, she received a very beautiful gift from the religious leader, which she believes is related to the Orishas (African Gods that play a key role in the Yoruba religion of West Africa ).
Photo Credit: Chelsea Zualo
"I managed to experience a Candomblé party. Because of the pandemic, it was not a normal party. But the people still made their offerings, and there was the dance of Candomblé women in their beautiful dresses. The religious event was beautiful, and I could feel the energy of the African-inspired celebration and the connection with my own traditions. Bahia is a very Afrocentric state. I felt at home. Candomblé is something that is very close to my culture," she added.
While in Brazil, Chelsea also experienced capoeira and, at the same time, had travel experiences that went beyond the Afro-Brazilian history and culture.
Photo credit: Chelsea Zuolo
One of the places she visited, Serra da Barriga in Alagoas, a region that housed the Quilombo dos Palmares, where she learned details about the life of Ganga Zumba.
"I learned that this was one of the biggest regions of resistance for black people in the diaspora," she said.
She also visited the region in Bahia where the so-called Freedom Route is located.
"For me, Brazilian favelas represent the new quilombos. These are spaces mostly occupied by Black people and where there is a strong support network among community members."
Photo Credit: Chelsea Zualo
"In Bahia, people are welcoming, full of joy and hospitable, like in my country. We have many things in common."
Photo credit: Chelsea Zuolo
Though racism is still rampant in Brazil, Chelsea also found that there is a movement among Black residents to fight the country's racism.
"It was a source of hope and inspiration."
To see more of her travels, feel free to follow Chelsea on Facebook.