V&A showcases first Africa Fashion Exhibition in its 170 year history.
written by Shanice Mills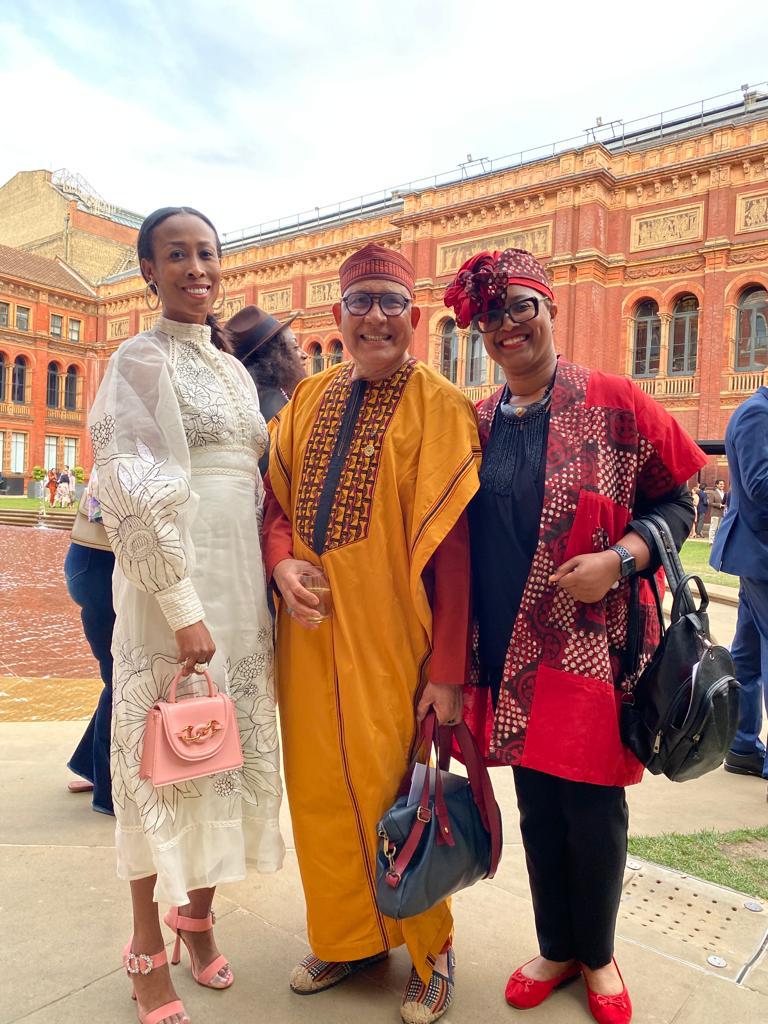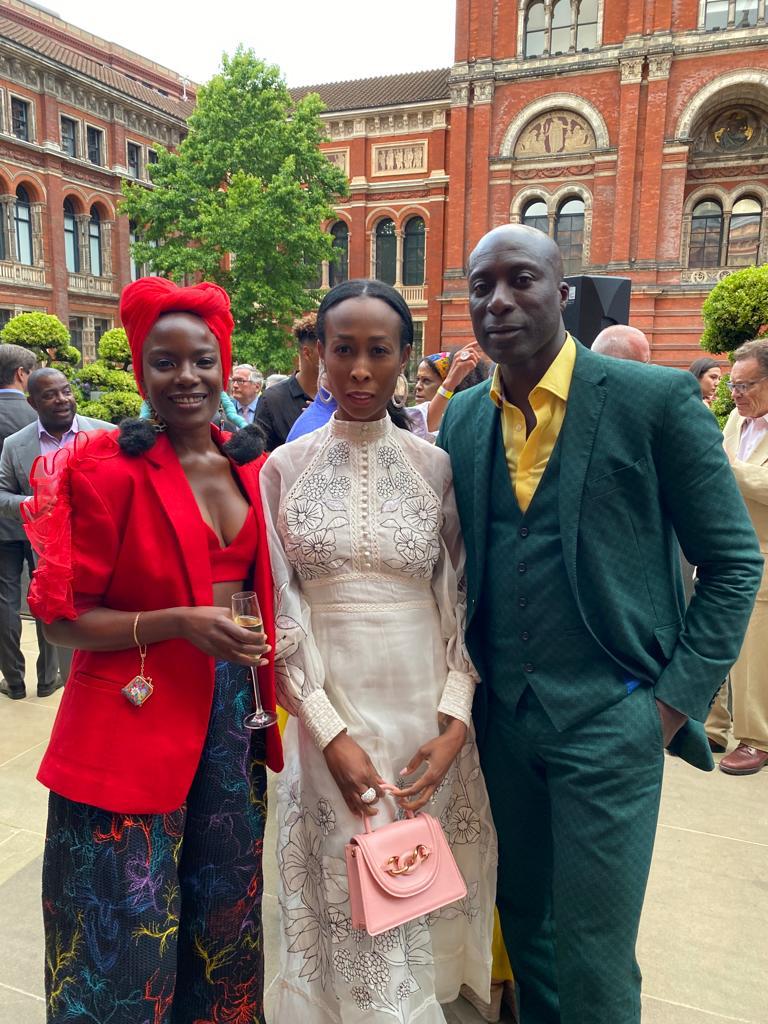 The V&A, founded in 1852, showcased the first Africa Fashion Exhibition in its 170 year history, opening its doors to the press ahead of it going live to the public on 2nd July.
BlackWallStreet Media isn't always at the top of the invite list when it comes to grandeur organisations that have a history entrenched in colonialism, but I was completely overwhelmed with joy when I received an invitation to the press day to view the opening of such a remarkable collection.
Upon arrival I was excited and held no particular assumptions of what to expect.
What I did know was that I was walking through the grand halls of the Victoria and Albert Museum to view African fashion. For many years countries like the United Kingdom have benefited and profited from countries across the African continent so to have the works of such remarkable designers from across the diaspora featured in the V&A was such an enchanting feeling.
As I entered into the well curated space, the show started our journey in the early 1950's where we saw snippets from the First World Festival of Black Arts, 1966.
The two floors took you on a journey through the lens of history, creativity, culture, customs, and fashion. The exhibition was carefully curated by Dr Christine Checinska, Senior Curator of African and African Diaspora Textiles and Fashion who referred to the showcase as a form of storytelling and political commentary in response to western society.
The first floor focused on the independence of Africa exploring how fashion, along with music and visual arts shifted the continent.
The first of its kind, the exhibition uses photography, visual arts, sketches and more to carefully tell the story of African fashion and how it impacted the continent both socially and politically.
With over 250 objects on display there are garments from a selection of iconic mid-twentieth century African designers – Chris Seydou, Shade Thomas-Fahm, and Kofi Ansah. As I walked through the first floor I was mesmerised by the rich history and how fashion is objective.
There are no limitations to what fashion can be and what it can represent. Each piece on show had a rich deep meaning and, in that moment, represented a different stage in which African fashion paved a way of weaving their history into the fabric.
I say this because there is apparent meaning behind the cloth and materials used. For example, the history of the Kente cloth, the tribal representations this conveys and the significance it holds for its people.
I continued my journey onto the second floor where I entered into the contemporary stage of African fashion and where I felt a strong resistance, a new age of designers who were unapologetic about who they were and what they represented.
We see a new wave of movement and it made me question who actually leads the way of fashion trends. We have seen for years how much African culture and the black community have influenced everything from fashion to music to the arts.With the rise of social media it has created transparency like never before. Artists and designers like Bubu Ogisi, Aisha Ayensu to Wizkid and more demonstrate how much society has transformed.
African culture is no longer at the helms of western civilization. In fact it seems (let's be real, has always been) as if the trendsetters are now seeking inspiration from many artists derived from Africa. Just take a look at Beyonce's works in recent years, much of which has been inspired and include African arts, fashion, and culture.So many fashion houses for years have used African culture as inspiration from Louis Vuitton's 2012 show, through to Valentino's 2015 show.
I started off by speaking with Bubu Ogisi, one of the designers featured in the show. Delving straight in, she shared with us her thought process when designing her work. Bubu uses spirituality as a form of expression that each of her pieces has a different story.
She said "the art of garment wear is a form of protection" as the materials she uses have rich meanings and spiritual context in relation to healing powers.
Walking us through her process she touched on how spaces like the V&A are now being decolonised, as this is not the first museum to feature the incredible designer.
One of the things that resonated with me was her genuinity in working across different communities with various artists from countries such as Nigeria and Kenya. For her it is all about bringing everyone together as her work focuses on deconstructing the mind, bypassing the belief systems that have been forced upon us, removing barriers, and orchestrating our minds with what is, what has been and what will come.
On the day I was also lucky to touch base with designers Aisha Ayensu and Katungulu Mwendwa. Ghanaian born designer Aisha Ayensu had a number of her pieces on show from her label Christie Brown. Named after her grandmother, Aisha spoke of her childhood and growing up in a household where women were allowed to be their true selves.
Her work is inspired by all the courageous women who came before, hence the choice of name for her luxury clothing brand. Aisha spoke about two of her collections 'She's King' and 'Conscience.' Centred around women, she discussed how the 'She's King' collection celebrates women being 'king' over their lives. It was an interesting conversation touching base with Aisha who oozes charisma, and you could see the joy in her eyes as she discussed the inspiration process for her designs.
Speaking with all these talented designers made me leave the Africa Fashion Exhibition elated and humbled. The exhibition is definitely one to visit to experience first-hand the rich history of African fashion and how this glorious continent inspired a globe.
Details on exhibition inserted here: Africa Fashion – Exhibition at South Kensington · V&A (vam.ac.uk)
Interviews with Fashion designers mentioned in article.