Henry Bonsu in for Kait Borsay
Thoughtful debates on current issues
TONIGHT @ MIDNIGHT LISTEN TO ME PAUL WILSON TALK ABOUT MY NEW BOOK "ROCKING THE BOAT"
---
---
We Need To Talk About Whiteness – with Paul Wilson
*TRIGGER WARNING:

Some of the language in this episode may be upsetting to some listeners.
Ep 43: Whiteness and the police – Paul Wilson was one of the UK's longest serving and most senior black police officers. From helping establish the Black Police Association, heavily influencing the Stephen Lawrence Inquiry, discussing critical issues with a Home Secretary, a Prime Minister, and an American President, Paul has been at the heart of British policing at a time of intense scrutiny over its commitment to racial equality.
Now retired, Paul's memoir "Rocking the Boat: A Superintendent's 30 Year Career Fighting institutional racism" has been described as "a challenging read" by Trevor Hall CBE, the retired Race Equality Advisor to the Home Office, and "an important wake-up call in the Black Lives Matter era" by Lord Brian Paddick, the former Deputy Assistant Commissioner at the Metropolitan Police. He joins me to discuss his experiences within the MET, his efforts at challenging racism and how much has changed since he first joined.
20/08/2021

ROCKING THE BOAT: THE EXTRAORDINARY CAREER OF A BLACK METROPOLITAN POLICE SUPERINTENDENT
Rocking the Boat is the extraordinary new memoir from former Metropolitan Police (Met) Superintendent Paul Wilson.
Throughout his incredible 31-year career, Paul was instrumental in creating genuine change within the force and this new book chronicles those challenges in an entertaining and often painful true-life account.
Joining the Met in 1983, Paul was pivotal in shifting attitudes towards black police officers, both within the Met and the community. He is also a founder member of the UK's first Black Police Association which was formed within the Met. Alongside helping to bring issues around racial justice to the forefront through numerous media appearances and contributions, Paul was also the first black British recipient of the Fulbright Police Fellowship Award.
Now, Paul is bringing his decades of experience to life through his memoir, Rocking the Boat.
The gritty, no holds barred tale of Paul's incredible career covers painful and challenging topics of institutional racism and the efforts he has undertaken to change police culture. Among these difficult subject matters are light-hearted tales from his time as a police constable on the streets of Croydon; from meeting US President George W. Bush to being rescued by a renowned Jazz musician after he became locked in an apartment in Harlem, New York.
The book will be launched on September 21st and it has already received rave reviews. Former Channel 4 Home Affairs Correspondent, Simon Israel stated:
"A brilliant narrative of the battle for racial justice inside and outside the Met….. His book is a thought- provoking narrative on the policing of colour inside and outside over three decades, and from a senior officer who spent his career challenging the blind eyes to racism through the ranks."
Lethepu Matshaba, VP with Unilever, Africa had this to say;
"As a Black female growing up in Apartheid South Africa and rising through the corporate world, I found some striking similarities and genuine inspirations in this book. Paul inspires the reader to never settle and have the courage of personal convictions. He evokes raw emotions – anger, surprise, pride, love and hope. This book is critical to continue the conversation on Race, Discrimination, Black Lives, Culture and White Privilege. A Must Read!"
Speaking ahead of the launch, Paul Wilson added,
"I'm genuinely excited to be finally getting 'Rocking the Boat' out to the public. While some readers will inevitably consider certain elements of my story to be controversial, it is nevertheless my lived experience. The good and the bad are not something I ever considered diluting in order to accommodate contemporary sensitivities. My memoirs portray in some detail not only the challenges I had to overcome in order to remain in my chosen profession but equally as important the changes I helped implement during my career, in the hope that those following would experience a more welcoming and inclusive profession."

SRL author, Paul Wilson, to speak at Archbishop Desmond Tutu's 90th birthday
---
Paul Wilson, author of Rocking the Boat, has been invited to speak at an event celebrating Archbishop Desmond Tutu's 90th birthday.
The prestigious event, in South Africa House, Trafalgar Square, will include Paul talking about his new book, and will also live stream the 11th Desmond Tutu International Annual Peace Lecture in Cape Town which will be delivered by four inspiring global leaders – the Dalai Lama, Graça Machel;  Mary Robinson; and Thuli Madonsela.
The celebratory event at South Africa House will include this live stream along with a very special programme including Paul Wilson's talk about policing. Vice President of Unilever Africa, Lethepu Matshaba, will introduce Paul, and Simon Israel, former Channel 4 Senior Home Affairs Correspondent will chair his address.
A former Metropolitan Police Superintendent, Paul Wilson is a key supporter of civil rights both here and in South Africa who helped establish the UK's first Black Police Association and has campaigned for racial justice throughout his 30+ year career. Paul will talk about his new book, Rocking the Boat, a memoir that recounts his early years of growing up in Lincolnshire, how and why he joined the Metropolitan Police, the prejudice he encountered within the Met, following his retirement, and his time in South Africa.
SRL Publishing will be sponsoring the event by supplying the drinks at South Africa House.
For more information please contact events@srlpublishing.co.uk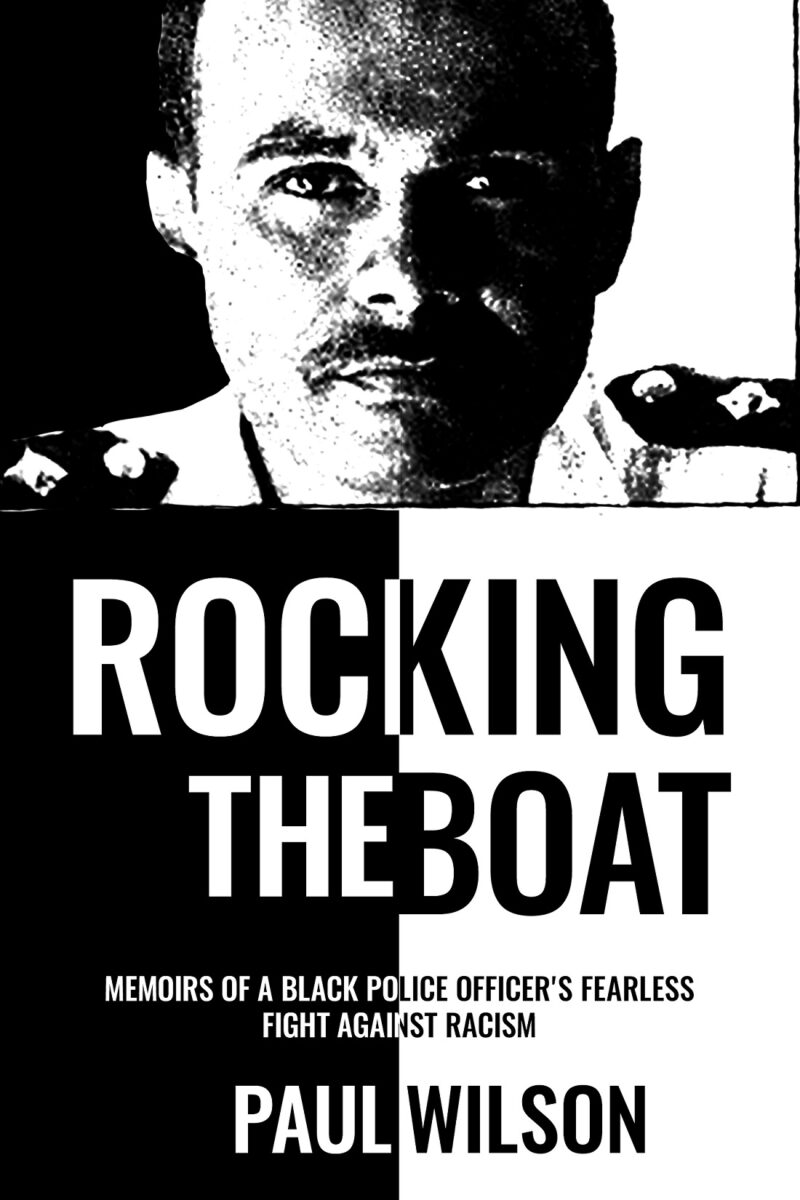 For more information about Rocking the Boat, visit the book's website at
Contact: Stuart Debar
SRL Publishing Ltd – www.srlpublishing.co.uk stuart.debar@srlpublishing.co.uk | 07508807417