REWIND BLACKS CAN'Y SWIM DOCUMENTARY
REWIND BLACKS CAN'Y SWIM DOCUMENTARY
REWIND BLACKS CAN'Y SWIM DOCUMENTARY
REWIND BLACKS CAN'Y SWIM DOCUMENTARY
REWIND BLACKS CAN'Y SWIM DOCUMENTARY
REWIND BLACKS CAN'Y SWIM DOCUMENTARY
REWIND BLACKS CAN'Y SWIM DOCUMENTARY
REWIND BLACKS CAN'Y SWIM DOCUMENTARY
Blacks Can't Swim filmmaker wants to 'spark conversation' with follow-up to acclaimed documentary series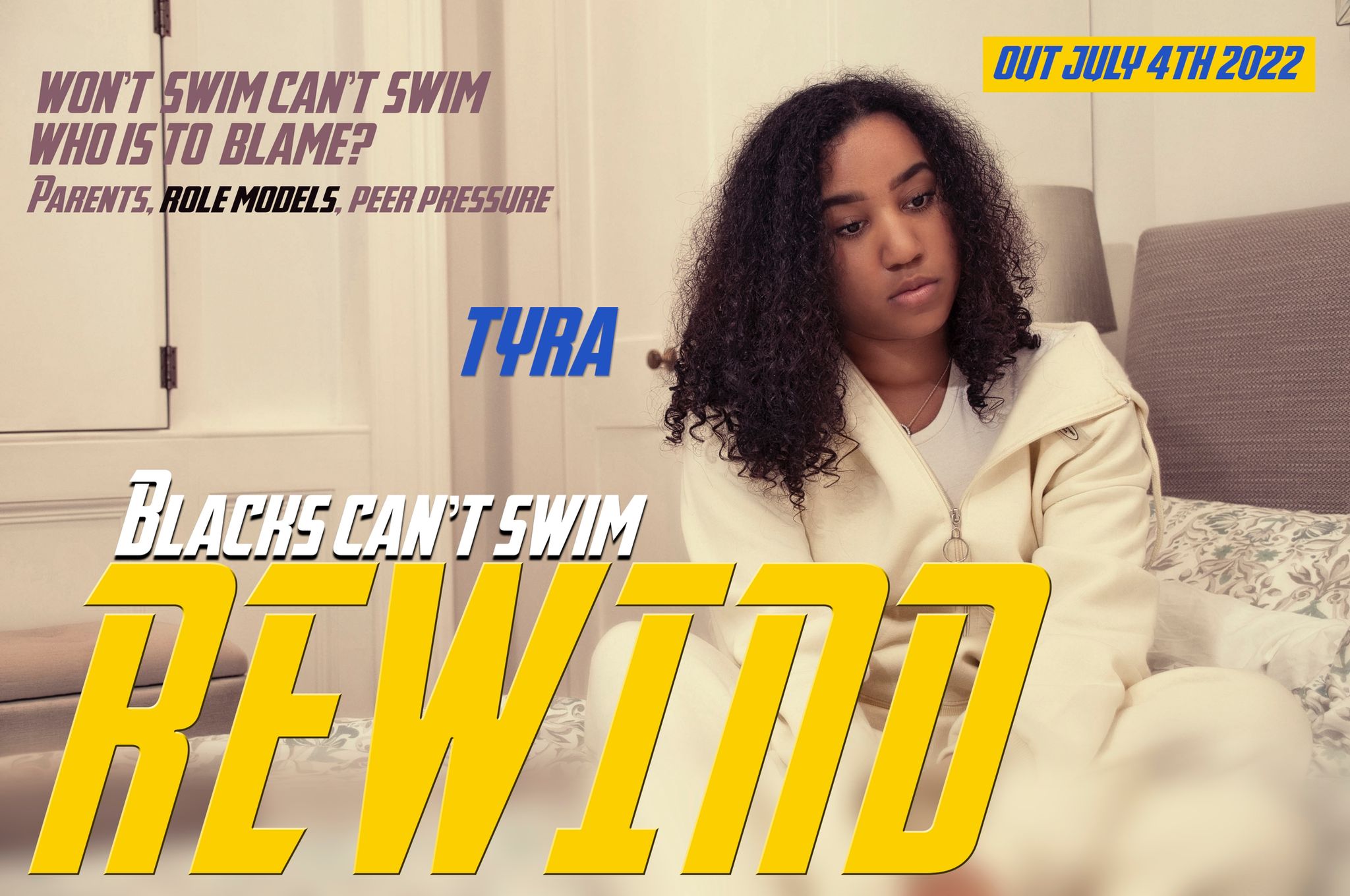 Filmmaker and activist Ed Accura has announced a follow-up to his pivotal documentary, A Film Called Blacks Can't Swim.
Blacks Can't Swim REWIND is set for global release this summer and will be the third in the acclaimed series, following Blacks Can't Swim, The Sequel in 2021.
The new film will feature both scripted scenes and real interview footage to discuss the lack of representation of members of the Black community in swimming.
Accura said: "This film is important to me on many levels. [After the first film] I realised the problem wasn't just about me. We're calling out to have the conversation."
Sport England showed that 95 percent of Black adults and 80 percent of Black children in England did not swim in 2020 – and only two percent of regular swimmers were Black.
The discovery of these figures inspired Accura to explore the reasons behind them.
Accura said he learned to swim after returning from a holiday where he was the only member of his group to not be able to swim.
His passion for the subject led him to co-found the Black Swimming Association (BSA), a pioneering project helping members of the community learn about water safety.
The BSA's local delivery pilot took place in Hackney and was attended by councillors and politicians including Diane Abbott and Philip Glanville.
Accura, who is also a musician, penned the song 'A Film Called Blacks Can't Swim', with the hook 'Is it a cultural or physical thing?' – a question which ultimately led him to create the film of the same name.
Having never produced a film before but with experience of music videos, Accura created the first instalment of the series, which followed his own journey to being able to swim.
Blacks Can't Swim, The Sequel  told the the stories of young people and the reasons they do or don't swim.
"I made the decision to continue with a sequel based on 16-25-year-olds and what's holding them back," Accura explained.
After the second film premiered, the producer decided to stop making films for a period – but this was to be short-lived.
"I said to [the director] 'Let's take a break,'" he recalled. "If there's still a need to do another documentary in a year we'll do it.
"That was the last time I spoke to him… for two days. When I got back to him I said, 'We're making another film.'
"I've been called the accidental film producer."
REWIND will feature parents and adults within African, Caribbean, and Asian communities, exploring the effect their relationship with water has had on their children.
Accura also had a hand in creating the film's soundtrack – namely its theme tune, a song with roots in grime and drill called 'Change The Narrative'.
Blacks Can't Swim REWIND will release in the summer, with the specific date yet to be announced. To stay up to date, follow Ed Accura on Twitter.
"WON'T SWIM, CAN'T SWIM, WHO IS TO BLAME ? PARENTS, ROLE MODELS, PEER PRESSURE"