Race Relations in Employment Law Paperback by Ryan Clement (Author)
---
Put simply in black and white, this book is a practical guide to navigate the reader through the legal and moral aspects of race relations in the workplace. It contains an expansive look at How It All Began and offers clear references to British legislation and case law.
---
This book introduces the various concepts under the Equality Act 2010, covering Grievance and Disciplinary and the Employment Tribunal Process amongst other fascinating aspects of race relations in the workplace. There are clear guidelines for claimants and respondents, employers and employees, professionals and the layperson alike.
There is a helpful chapter on training which is accompanied on matters raised in the book; it is an essential read regardless if whether or not you are experiencing issues or merely intrigued by this fascinating subject.
---

About R. W. Clement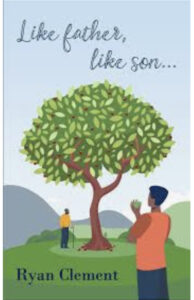 A modern day relationship intrigue with the characters' colourful attributes and shortcomings equally highlighted to such a vivid extent that the outcome of the fate of each character urges ardent pursuance.
The human and emotional descriptions are very strong and are the essence of the author's portrayal, thus creating an emotional involvement for the reader.
The fictional, fascinating situations can freely be likened to everyday happenings in our present time where the most favoured, as well as the most hated, characters prove an addiction right to the ultimate end.
---