Ethics is knowing the difference between what you have a right to do and what is right to do. ...
Every Human Has A Story To Tell "Engaging, empowering and enlightening- very impressive! About the Author Paul Wilson retired from…
Read More
Gamal Turawa or 'G' as he prefers to be called is a prominent serving police officer with the Metropolitan Police.…
Read More
Dear Community Stakeholders The Outreach Team would like to offer you the opportunity to apply for funding, which has been…
Read More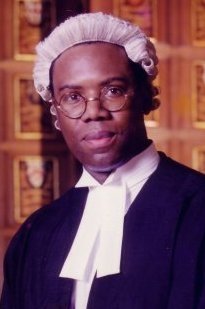 I specialise in all aspects of employment law, which includes, amongst other things, unfair dismissal, wrongful dismissal, 'Whistleblowing', TUPE, discrimination and all matters covered under the Equality Act 2010 (race, sex, disability, sexual orientation, gender reassignment, marriage & civil partnership, religion or belief and age),
Discrimination Arising From Disability under Equality Act 2010.
Knowledge is power but ignorance can lead to liability. Let's take disability discrimination about which I discuss briefly in this video.