The reggae icon on the soul of his music, his new record Refugees, discovering Bob Marley, and staying pure at 78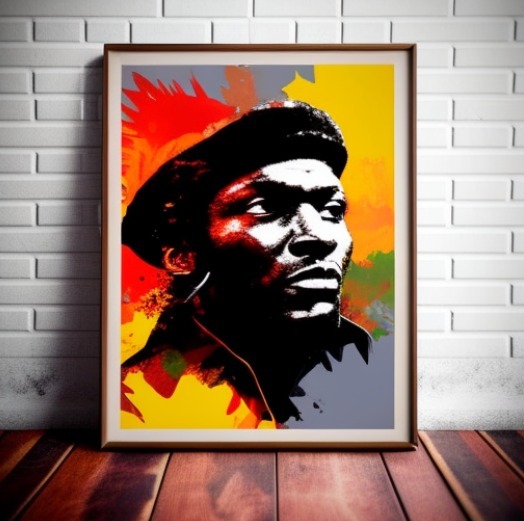 ---
Every musical form has a starting point, a place of origin, somewhere on the map to metaphorically place one of those little blue ceramic plaques. Rock 'n roll came from the south, basically. The blues from the Mississippi Delta, jazz from New Orleans brothels. Hip hop from — the Bronx? But then they spread, mutated, evolved, and their geography became diffuse and meaningless. But reggae comes from Jamaica. Sure, it's played elsewhere and has traveled the globe, but reggae is the Champagne of music, the authentic stuff only comes from one place.
To understand reggae we have to factor in Jamaica — an island colonized and oppressed and treated terribly, demeaningly, by the British. So the experience of the native Black people of white people wasn't good, wasn't pleasant. That experience is not disassociated from their culture or their day to day lives. Some reggae musicians have referred to white people as devils. Frankly, are they wrong? (Probably literally, but you get my point.)  And we white people, who brutalized them and sucked their nation dry, are offended at their racism!
Reggae was around, in a form, in the early '60s, but not named as such until the late '60s when Toots and the Maytals put out "Do The Reggay." In the late '60s and early '70s it spread like an inkblot across the globe as new superstars Jimmy Cliff and later Bob Marley had hits with the music's exotic sound, uncompromising lyrics and bass-driven, rhythmic instrumentation. There were others — Toots and his Maytals, The Wailers, Peter Tosh, and more esoteric artists like Desmond Dekker, Gregory Isaacs and Linton Kwesi Johnson, wafting from radios and record shops, the sound distinct from anything else, a music perhaps deliciously menacing.
Cliff and Marley were the faces of Reggae, in as much as you could see their faces. Back in the dark ages, before music videos and streaming channels and the ubiquity (and relentless, obligatory grind) of social media, there weren't that many opportunities to form an impression of what someone looked or was like. You could see them in action, if you were lucky, or occasionally on TV, and, infrequently, in photos, the isolated snapshots of proof of existence. You heard them, and read about them, more than you saw them. You certainly didn't know everything about them.
Marley was more the rockstar and therefore easier to mythologize (and once literally went down in a hail of bullets), but I think Jimmy was and is the real deal, the real sound, and it's never been replicated, never bettered.
Improbably, he had his first hit, "Hurricane Hattie" at 14, in the late '50s, having talked his way into the record business from sheer, no doubt annoying persistence while still at school. And that was actually his third single released.
Over the next few years he had a few hits locally before moving to the UK, having signed to Chris Blackwell's Island Records. In 1967 he released his first major album, Hard Road to Travel, which was more an R&B / rock album (it included a cover of "A Whiter Shade Of Pale"). He hadn't found his reggae feet yet.
But that came at the end of the decade, with "Wonderful World, Beautiful People" released in 1969 and "Vietnam" a year later, at the apotheosis of the conflict. It was a massive hit around the world, a rallying cry with a catchy tune to end the war, and an anthem to announce Jimmy as an international star. Dylan called it the best protest song he ever heard.
And it was the movie The Harder They Come, released in Jamaica in 1972 and worldwide a year later that gave reggae, and Cliff, who starred in it but had never acted before, a visual definition. Now we could see where it came from, mostly the squalor but also, paradoxically, a relaxed, sunny island life where somehow, more or less, everybody gets through everything. The movie is music laden, and at least partially about music, but it's not a musical. It's a gangster movie about a kid (played by Jimmy) who comes to Kingston to break into the recording business, fails and becomes a small-time bad boy in a local crime gang, kills a cop, runs from the law and — well, it ends in tears.