There's No Place Like Home and for Jay Blades, no place quite like East London, where he spent his formative years. I was lucky enough to attend last week's pre-screening of his new show by the same name at Dalston's Rio Cinema.
Star of TV's The Repair Shop, Jay's team moved mountains to arrange for this friends and family event to be held at the Rio, so Jay could take us back to where it all began.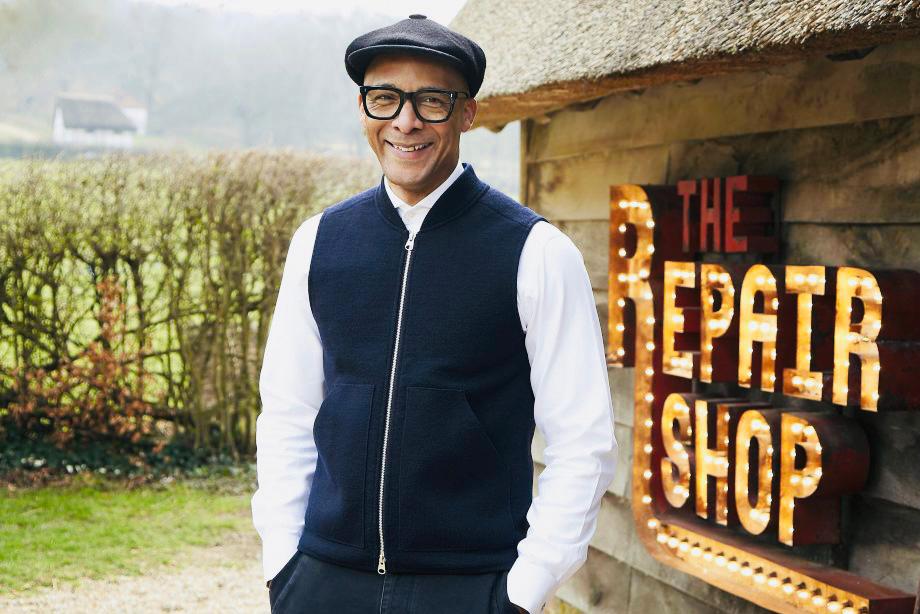 This was a nod to Saturday afternoons spent with friends as a teenager, sneaking in through the fire exit to watch their favourite films for free – naughty! It was lovely to watch episode two and see the shock on Jay's face as he learned of the Rio's racier history as a cinema showing films of a more exotic variety in the 1970s.
The show is a glimpse into the Jay's world, discovering East London, a trendy place today but one, which back then embraced its grittier edge. It takes us on this journey of a young man finding himself as a London, against the backdrop of his strong Caribbean family.
With some help from the Museum of London, we're reminded of how every Caribbean home looked 50 years ago. The plastic-covered furniture, complete with antimacassar, preserved in the best room that we hated at the time, actually brought a tear to my eye because that's just how life was.
Jay returns to the Stoke Newington house he grew up in, discovering its wartime history and that of surrounding streets, speaking with locals and hearing of their life changing experiences.
We learn of Jay's travails through the Hackney hotspots he hung out in with his now famous friends, such as DJ Spoony. Nights at The Four Aces in Dalston seemed so normal at the time but years later is acknowledged as cutting edge and influential on so many music genres, including reggae.
No Place like home is a light trot through the past of so many and Jay delivers it with great warmth and humour. We laughed, we cried and most of all, we can't wait for the next episode.
After the screening, DJ Trevor Nelson led the audience through a lively Q&A with the star of the show. Nelson himself an East Londoner, travelled back to his past days in Hackney, with memories of Saturday mornings at Hackney Market, reminiscing on his hope of getting through a trip without his mother stopping to talk to everyone she knew!
No Place Like Home airs 9pm on Tuesday, Channel 5.