"I had a great experience"

Tiwa Adebayo

Contributor
Credit: Shockaphotography
Known as 'the sport of Kings', Polo has a reputation for being elitist, male and white.
Unbeknownst to many however is the sport's rich history across the African continent popularised through illustrious polo clubs in countries including Nigeria and Ghana, some with hundreds of years of history.
African Polo is thriving, from sold out tournaments on the continent to victorious tours of African teams, its clear the sport is having a moment. Moments like these have immense value, not just in raising the profile of African polo across the world, but also to ignite a cultural movement. Lux Afrique, a luxury lifestyle platform dedicated to the promotion of African culture, recognised this value four years ago conceptualising the Lux Afrique Polo day.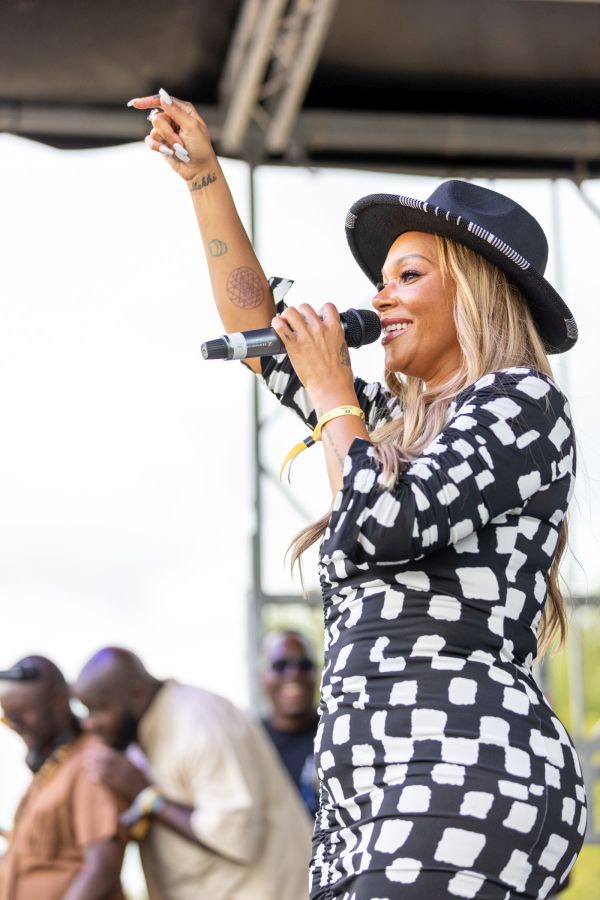 Credit: John Matthews Photography
The aim was to capture the cultural magic of African Polo and export it to a Black British setting, giving us a space to come together and celebrate our shared heritage through food, music and sport.
The Great British summer has a number of cultural milestones including Henley Royal Regatta, Wimbledon and even the Chelsea Flower Show, none of them however specifically created with a Black British audience in mind.
That is something Lux Afrique founder Alexander Amosu was determined to change. He wanted to create the 'Black Ascot' in his own words, a commemoration of African culture with a quintessentially British dimension added – and so the Lux Afrique polo day was born.
Credit: Editor - Original photo of Yomi Adegoke
Now in its fourth year, the Lux Afrique polo day combines the best of African cuisine, music and of course polo into one vibrant event held at Hurtwood Park Polo Club in Surrey every year.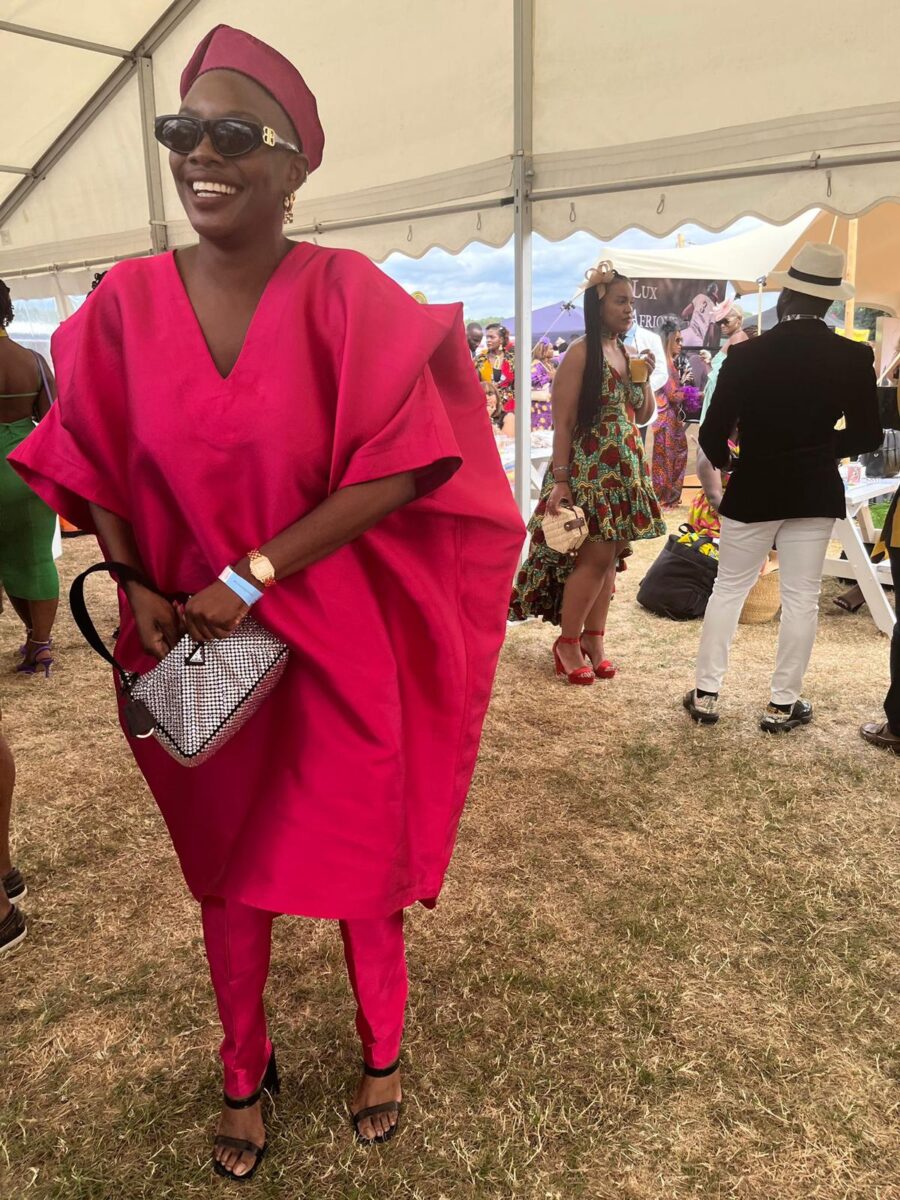 Credit: Editor - Original photo of Yomi Adegoke
---
This year the day was on a larger scale than ever before featuring big names, exquisite surroundings, and immaculate vibes.
Akala (Right) Credit: Shockaphotography
Amidst the usual glamour of supercar exhibitions and helicopter arrivals, this year there was a concerted effort to showcase a diverse array of pan-African and Caribbean cultural offerings.
Credit: James Birdle Photography
From the exuberant carnival dancers lining the red-carpet entrance to curated African and Caribbean fusion dishes from world renowned chefs, this day truly felt like a love letter to Black British culture.
Award winning chefs including Nigerian born Londoner Victor Okunowo, a Masterchef UK semifinalist, created sumptuous dishes especially for the event. Victor's modern and original take on Nigerian classics was representative of the deeper concept of the Lux Afrique Polo Day as a whole.
The day was born out of a desire to showcase the creative brilliance and original flair that comes with being a 'third culture kid'.
In other words, the magic that is created when Black Brits in particular merge their African and Caribbean heritage with the Western influences with which they were raised. Lux Afrique's food was a very physical manifestation of this phenomenon.
Victor himself cites his some of his main influences as British chefs Gordon Ramsay and Heston Blumenthal, inspiration he uses to create never seen before African inspired dishes such as his famous Supermalt Ice Cream, adding African flavour to a well-known Western dish and creating something entirely new.
New takes on established norms continued to be a theme throughout the day and was especially evident in the fashion sported at the event. Guests arrived in an array of intricate and eye-catching designs often presenting a fusion of European and African style dressing or a 'new take' of some sort on a vintage classic.
As part of the African retail experience on offer attendees were able to purchase African print Ankara designs moulded into recognisable Western silhouettes including Ankara print playsuits, maxi dresses and even three piece suits.
The blend of established Western garments with the unexpected nature and vibrancy of the Ankara patterns made for an exciting spectacle to say the least.
A hugely anticipated part of the day was the announcement of the winner of the 'best dressed' competition, a title highly sought after and fiercely contested. It was clear that originality was highly rewarded, especially in the category for best dressed woman.
The title went to broadcaster and acclaimed author of 'Slay in Your Lane' Yomi Adegoke. The writer was adorned in a striking hot pink Agbada – traditionally men's attire amongst the Yoruba people of Nigeria, complete with a matching Fila, the traditional hat worn with the ensemble.
Not only did Yomi update a classic by tailoring and styling a mode of dress traditionally reserved for men on herself as a woman, she also intertwined current Western trends into her look. As luxury fashion house Valentino has proved, in Western fashion this season is all about 'Barbiecore' with hot pink looks the trend of the moment. Yomi acknowledged this with the colour of her outfit accessorising with the Prada satin mini bag – another staple of the season perfectly acknowledging both her Western and Nigerian identities.
---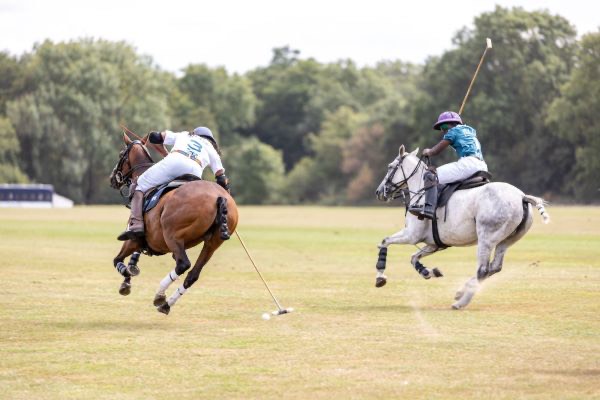 John Matthews Photography
---
Of course, as the name suggests, Lux Afrique's polo day was about luxury, but not the often white-centric idea of luxury we are taught to accept. It was about creating a new wave of luxury that serves us as Black Brits, amalgamating all the best parts of our identities to create a truly original experience that is the epitome of 'for us, by us'. It was the grandeur and ceremony of Royal Ascot without the stuffy top hats and tails, the fun of Henley with a dash of Afrobeats and group performances of the candy step and the sporting prowess of Wimbledon but focused on rewarding African athletes.
We are living in a world where Africa is enjoying somewhat of a cultural renaissance. This has been evidenced through the popularity of artists including Burna Boy and Tems, coupled with the emergence of shows such as the 'Real Housewives of Lagos' and Netflix's 'Young, Famous and African' both driven by a marriage of two cultures updated for the modern day. Lux Afrique's Polo day was the perfect emblem of a new generation of Africans, emboldened by their past and inspired by their present, ready to take on the world.
Welcome to Hurtwood Park Polo Club