From Employee to Successful Entrepreneur: Inspiring Journey of Ranel Currin
""

Black Wall St. Media

Contributor
Meet Ranel Currin, an inspirational entrepreneur hailing from Lusaka, Zambia, who has transformed her career trajectory from being an employee to becoming a successful businesswoman.
As the Co-Founder and COO of Avascent Security, a prominent security and logistics company operating across Central, East, and Southern Africa, Ranel has made a significant impact in the business world.
Her accomplishments have garnered recognition, including being named among the 50 Under 50 Trailblazers by FFIMEA. Let's delve into Ranel's journey and discover the milestones that have shaped her path to success.
A Well-Educated and Accomplished Professional:
Ranel Currin possesses a Masters's degree in International Business from the University of Greenwich, showcasing her dedication to academic excellence.
Additionally, she holds a Bachelor of Arts (BA Hons) in Business Management from The University of Northampton.
Her educational background has provided her with a solid foundation for her entrepreneurial endeavors.
Active Involvement in Business and Professional Associations:
Ranel is an esteemed member of The Institute of Directors South Africa and the Female Founders Initiative Middle East & Africa.
These memberships highlight her commitment to professional growth, networking, and collaboration with like-minded individuals who share her passion for entrepreneurship.
A Diverse Career Journey:
Before embarking on her entrepreneurial ventures, Ranel Currin gained valuable experience in various sectors, including banking, customer services, and strategic marketing.
Her dedication and exceptional performance in these roles earned her recognition and numerous awards, underscoring her skills and expertise.
Venturing into New Horizons:
Driven by her passion for interior design, Ranel founded Bespoke Gifts ZM and Ultimate Event Planner Services, showcasing her creativity and entrepreneurial spirit.
These ventures allowed her to explore her interests and diversify her portfolio while making a mark in the industry.
Continued Growth and Development:
To further expand her knowledge and network with fellow business leaders, Ranel Currin will be attending the prestigious SheEO Leadership Training Bootcamp in Dubai from 17 to 21 May 2023.
This renowned platform offers a unique opportunity for female entrepreneurs, innovators, and professionals to come together, exchange ideas, and foster collaborations.
Conclusion:
Ranel Currin's journey from being an employee to a successful entrepreneur serves as an inspiration to aspiring business leaders.
Through her determination, educational achievements, and diverse career experiences, she has established herself as a respected figure in the business world.
Ranel's involvement in various professional associations and her ventures in interior design reflect her passion for continuous growth and innovation.
We eagerly anticipate witnessing her future endeavors and the positive impact she will continue to make in the entrepreneurial landscape.
Black Wall St. Media

Contributor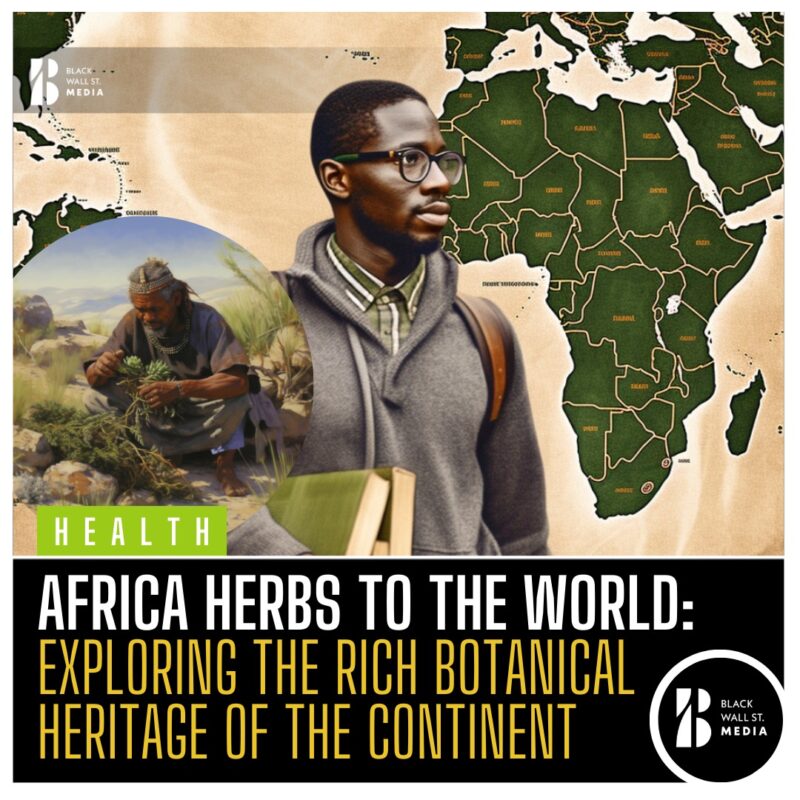 Africa Herbs to the World
Africa Herbs to the World: Exploring the Rich Botanical Heritage of the Continent