Shekeila Scarlett used her exclusion from school as motivation to try help more kids in Hackney
"When I was 12, I needed someone like me to help," is one of the most poignant thoughts of Shekeila Scarlett. The 26-year-old from Hackney encountered challenges she has seen many kids experience today.
When she was 12, Shekeila was permanently excluded from her school. She had held a Stanley knife for a bully who "told" her to keep it for one lesson after he had stolen it from an art class. When he was subsequently caught with the knife later on in the day, he told teachers that Shekeila had held it for him.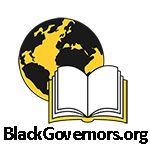 Shekeila told MyLondon: "He basically said if I said anything about the knife he would hurt me. He bullied me on and off for a period of time while I was in school. I didn't know what to do and I was quite scared so I held it and he came and got it off me after the lesson had finished. That was the only part I had to do with it but I accepted what I did and admitted my part. After he got caught, he mentioned my name and told teachers I had it for one lesson then I was excluded for handling it.
"I was so worried about telling my mum that I would be excluded so I didn't until the school called her, then I told her everything. We met with the deputy head at the time and they said 'it's unfortunate' we have to do permanent exclusion for this, but it was going to happen. I was 12 years old. I was so scared and sad that I had disappointed my mum."
Shekeila's mum was determined to not let her daughter be sent to a pupil referral unit and instead, encouraged Shekeila with the help of an advocate to appeal the decision and the severity of the punishment. She had to prepare a statement to try to overturn her exclusion. Even at the age of 12, one thing stood out for her.
"When you go to these meetings, you sit with various different people in the room. None of them looked like me or looked like they came from a similar background as me. If you don't understand or come from the community, how can you possibly help the students from there?
"Coming from a Black Caribbean household, we didn't have the expertise of knowing what to do with these processes and others may have just cowered and accepted they were excluded. Luckily, my mum always fought for me and made sure to challenge the decision."
Shekeila returned to school two months later – but being out of school for that period of time opened her eyes to the injustices others may go through with the education system. She said after returning to school, labels were placed on her and she was put on a 'girl gang' prevention programme even though there was nothing to suggest she was involved in gangs prior to the incident.
She continued: "Sometimes it's easy for you to fall into the stereotype people put on you but I was conscious of that and I made sure not to fulfil that prophecy. If people tell you you're going to be in trouble or in a gang, if you're not strong enough or resilient, it's easy to start believing that."
After returning to school, her mum encouraged her to get involved with development programmes all to help her decide on the path she has now taken. Shekeila is passionate about helping children, especially those who people may think are fine but are going through things, she wants to champion them.
In 2019, she started a project with Hackney Council called Hackney Young Future's Commission where they spoke to over 2,500 young people about things they like or what they'd change. One of the things they found out was to get more young people onto governing bodies of schools. After conversations with school children about how they didn't know who their school's governor was, she wanted to be the change.
Fast-forward to January 2023 and Shekeila has just completed her first term as Chair of Governors at Stoke Newington Secondary School – a school she actually wanted to go to but wasn't able to due to being out of the catchment area.
She added: "Being on this side of the equation is certainly different. Representation is so important and even more so when it comes to governors and school children to see people like them in these positions. I don't get paid for this and it's voluntary but that's because I care so much about having this impact. I've spent a lot of time in schools trying to be present and visible, getting to know students by name and in turn them knowing me.
"I want to reduce Black exclusions from schools and change the current approach so we can increase attainment. I work with the headteacher and we try to find ways to manage and cultivate good relationships. It's been endearing seeing young people actually seeking out the headteacher to try and speak to them. Something I never had in a million years and wish I did.
"I'm trying to be the person that I needed growing up and to be someone that actually cares and listens to the students. I want to show students that you can still make something of yourself even if you are excluded. I just needed someone who cared and was passionate to help and had a vested interest in me getting better."