Early beginnings
If you know the year that Nigeria became independent and when the presidential election which Bashorun M K O Abiola reportedly won, then you can figure out my birthdate.
Yes, it is 12 June 1960.
I was born in Port Harcourt, which was then in the Eastern Region and now the capital of Rivers State.
I call myself a Nigerian and an African because my late dad, Jonathan Jacob Edwards, was originally from Murray Town, a suburb of Freetown, capital of Sierra Leone; my paternal mother, from Duke Town, Calabar, and my mum, Mary Adaocha Enebeli Edwards, from Abor, Delta State, a riverine community in Ndokwa East Local Government Area of Delta State.
An easier route to get to Abor is by taking a speedboat from Onitsha to Osamala Waterways to cross the River Niger. My native names are Omelebele, abbreviated to Ebele - literally, God has given mercy - and Nko - abbreviated to depict being born at night.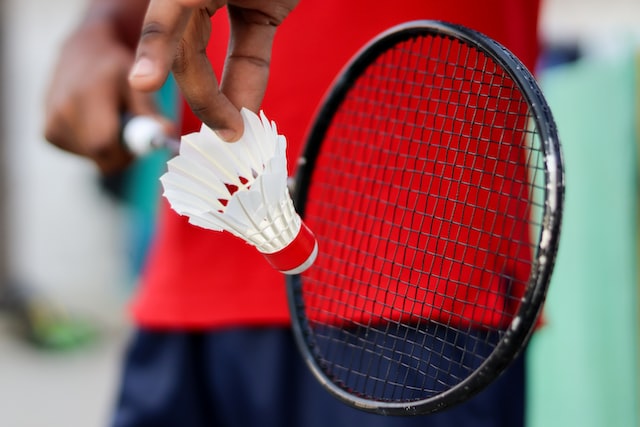 But up until 15 December 1990 when I got married to Mr Ayodele Asagba, after nine years, ten months and three weeks of friendship, I was famously known as Grace Edwards. Thus, today, I am Mrs Grace Ebele Nko Asagba.
Sadly, he passed on to glory at 12:30am on 7 February 2021, in my arms, after singing Blessed Assurance Jesus is Mine with chorus This is my story, this is my song, praising my Saviour all the day long marking our forty years together.
To God is all glory for a life well spent in the service of humanity. He has gone to rest in the bosom of his Creator until we meet to part no more by God's Grace. Amen.
I was born in Port Harcourt because my dad was then working at the Inland Waterways Division of the Federal Ministry of Transport while my mum was living with her aunt. My mum got married to my dad in 1958 becoming his third wife. The first wife died. The second wife was in Calabar where he was transferred to early 1962.
I am the first of my mum's eight children – divided equally between the boys and girls. But only six of us – three boys and three girls – are surviving. I had six – three boys and three girls – elder half siblings. Four of them – three males and a female – were lost to the Nigerian civil war.
Coming to Lagos and schooling 
My dad came to Lagos – from Calabar –  with his family in 1965.
We settled at 133 Old Ojo Road in Ajegunle.
After being rejected twice by two other primary schools because I could not get neither my right nor left hand to reach and touch either of my ears, even as I was of school age but smallish, I was finally admitted in 1967 into the St Theresa's Catholic Primary School, Marine Beach, Apapa.
I had to practise how to stand tall and take a deep breath before I got the admission. I remember feeling quite happy and grateful to God when that happened.
I finished my primary school in 1972, took the Common Entrance Examination with Queens College, Yaba, as my choice, but I was disallowed from entering the school to write the exam because they said I was not properly dressed.
I remember that the driver of my now-late  Uncle Frederick (Fred) Okon Archibong, did not come on time that day to pick me up for the exam.
So, I made it by myself, as smallish as I was, taking the Oshinowo Transport Services from Boundary via Oyingbo to Yaba. I dropped off at Sabo, walked briskly down to Fawehinmi Furniture Factory and kept on the straight direction to Queens College gate, only to encounter, bewilderingly, the stern face of reality of life.
I braced up from the disappointment to venture around and noticed Royal Polytechnic College  (RPC) on Alara Street, Onike sharing barbwire fence boundary with Queens College's sports field.
Uncle Fred encouraged and supported me to get admission into RPC.
I started Form One in 1973.
In 1975, the Federal Military Government ordered the takeover of secondary schools owned by private individuals and missionaries.
However, RPC's Proprietor, Chief Akinlehin, refused to surrender the school.
In the 1977/78 school year, when I was promoted to Form Five, RPC was closed down because of the proprietor's refusal to hand over the school.
I had a hard time trying to get another school and it was not until I boycotted state and national competitions for about six months before attention was given to my plight. We will soon talk about my sporting life.
In the mid-session of 1978, I was admitted into Girls Secondary Grammar School (GSGS) Bariga, but I was made to start in Form Three.
The admission became possible only with the intervention of the then Chairman of the Amateur Badminton Association of Nigeria Dr. Adedapo Adewale Tejuosho, now the Osile of Oke Ona, Egbaland.
The school's principal had earlier rejected me, because she said I came from an unapproved school and that I could only be admitted if I began from Form One with the school's curriculum.
The school is now called Eva Adelaja Girls Secondary School, after Mrs Evangeline Adebayo Adelaja, a prominent educationist of that era.
I eventually sat for the 80/81 West African School Certificate Examination (WASCE).
But my English Language result was withheld by WAEC (West African Examination Council). So, to avert another setback in my education, I went for a Sports Coaching certificate course at the then University of Ife, Ile-Ife, based on the advice of national and state coaches who believed that I could coach.
Six years later, in 1987, I bagged a Bachelor of Arts degree in physical and health education, from the same university.
My sporting life
I started to participate in sports from primary school.
I ran 100, 220 and 440 yards. I participated in long and high jumps; Egg and Spoon race and represented Apapa Zone in the Lagos Primary Schools Inter zonal Athletics meet in 1972 and won laurels.
At RPC, students were exposed to various sports of their choice. I continued in athletics, ventured into handball, table tennis and badminton.
In fact, my first competition was the 1973/4 All-Secondary Badminton Championships organised by  the Lagos State Amateur Badminton Association.
I was presented by RPC as an upcoming player and I created upsets of seeds and was defeated in the semi-finals by sixth-seeded Idaresit Ekandem of St Timothy's College, Iwaya in 2-1 of the three games.
But, I got into badminton by chance.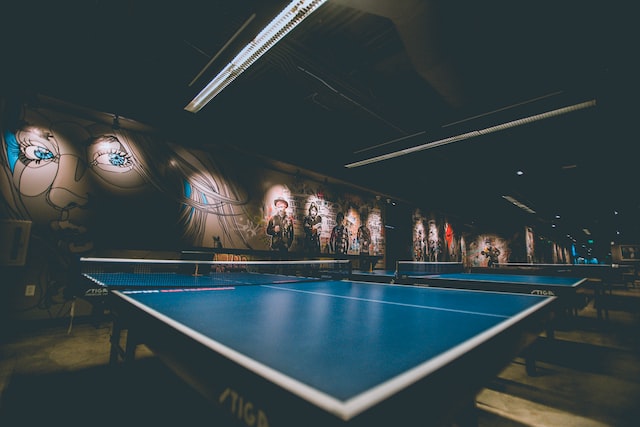 I had been a junior table tennis player. I had participated twice in the secondary schools' competitions and had, circa 73/74, been invited to the national camp in preparation for a training tour of China.
Other invited players included Olufunmilayo Majekodunmi – I was Number Two to her – Francis Sule, Emmanuel Okwusi and Cecilia Arinye.
We were under the supervision and tutelage of Dr Adegboyega Efunkoya.
The training was shifted from the indoor Sports Hall of the National Stadium in Surulere to Rowe Park in Yaba, to give way to CISM boxing selection for the World Military Games.
That was where my interest and journey started.
I loved the white sports wear, the neatness of the players and the feather cork that was hit across the net.
I lasted in table tennis for barely one and half years.
In my flourishing badminton career,  I had one dampener: a knee injury.
During Team Lagos camping preparation at Rowe Park, less than three weeks to the  Oluyole National Sports Festival, held in Ibadan, 1979,  I received news from home that my mother was ill. I obtained permission to go and see her after training. Two other top athletes in swimming and athletics accompanied me to go and see her.
Just as we dropped from the state's Toyota Coaster bus – which was conveying the athletes on the return journey to the Closed Camp venue at Muslim Teachers Training College, Surulere –  at Tejuosho Market Junction –  construction of the Yaba-Ojuelegba Road was ongoing then – an army truck driver lost control as he made a U-turn and ran into the crowd and zoomed off, as everyone jumped for safety.
Unfortunately, I had a cut on my head and twisted my right ankle badly. Luckily, the other athletes were unhurt and carried me home to the church premises, where we lived at Pearse Street, Yaba.
The incident was reported to the Sports Council and an ambulance sent to convey me to Ebute Metta General Hospital where Sports Medicine specialist Dr Sehindemi sutured the cut on my head and my ankle was immobilised for two weeks while I sat and watched the team's preparation with hope to feature at the festival.
I got okay in Ibadan to play only in the doubles and team events. For the first time, Lagos State lost the female team event to Ogun State, and during the doubles' semifinals, against the pair of Martha Oneya and Iyabo Owolabi of Ogun State, I twisted my ankle badly and my right knee gave way.
Lagos State scratched out with a bronze medal after winning the first game at 15-6 and leading with 13-4, when the incident occurred and my partner; Bukky Bakreen was too shaken to play again.
That began the nagging right knee injury which saw me playing through international/national championships undefeated in All-Africa Badminton Championships hosted in Nigeria,1980 and we won all five gold medals without a hand shake; because the nation was agog with the Nation's Cup win by the Super Eagles during the same period.
Before a meniscectomy on my right knee ended my badminton career in 1985, I had played in many cities around Nigeria and in countries including Kenya, Zambia, Mozambique, Thailand and United States of America.
Between 1973 and 1977, I featured in junior, intermediate and senior categories.
At the National Sports Festival in Kaduna in 1977, I was restricted to the senior category only as other states complained that I was no longer an amateur player with the standard of game I played in singles, doubles, mixed doubles and team events, winning four medals in total per category.
If you ask me which is my most memorable tournament, I would say it is the the 1981 World Games for Non-Olympic Sports in San Jose, University of California, USA. I got to the last eight in the championship and was offered scholarship by the University and I rejected it outright.  No regrets, whatsoever.
Speaking of scholarship, I got a full one, to run from 1975 to 1977/78, complete with boarding when I was in Form Three at Royal Polytechnic College. Our Proprietor, Chief Akinlehin, presented me to the entire school on the assembly ground with songs of praise for making the school produce the first continental junior girls' single champion.  The school' closure in 1978 truncated the scholarship.
I won at least forty medals, mostly gold, and scores of replicas, certificates, and prizes such as pressing irons and mattresses in different sizes depending on the categories I featured in the championship as determined by the state.
I must give credit to two badminton coaches, both of whom are late – Mr Michael Ojo Adelugba and Mr George Borokinni Oke. They were exemplary.  They made their young wards unleash their innate strength and talents to fulfill their purposes in life. I was one of the beneficiaries.
My sports and career life spanned forty-three years. I retired in June 2016 from the Lagos State Sports Commission – it was called the Lagos State Sports Council until 2015 – as Deputy Director of Sports on Grade Level 16 Step 4 with a net pay of N170,943.83k as salary.
I hold the record of serving for nine years as Acting Director of Sports in the history of the Council/Commission. All glory to God for Grace of life in general.
I wish to thank the Association of Former Female Athletes of Nigeria which is honouring me on Saturday 21 January 2023 at the AFFAN Awards Night, alongside great sportswomen such as Modupe Oshikoya, Bilikisu Popola, Essien-Anwan Edet and Ngozi Enuwuzo. A Novelty Games is also scheduled for Friday 20 January at the National Stadium Package "B" Abuja, from 3pm.