How Black Players Shaped Modern Football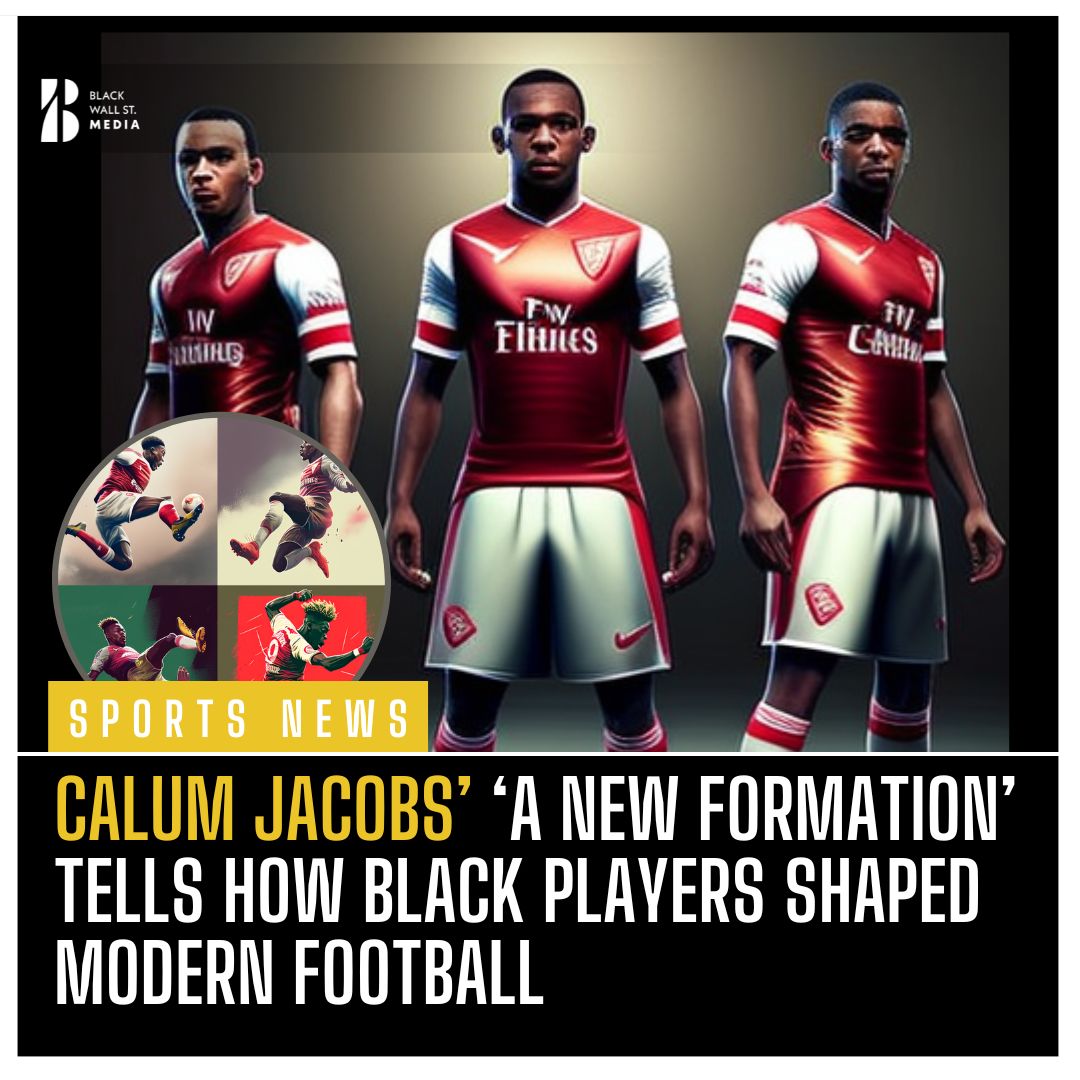 When Calum Jacobs started CARICOM magazine in late 2017, he had an ambitious vision for the publication. In a Kickstarter launched for the first issue, Jacobs described the project as "a series of explorative and progressive conversations in the space where the Black-British experience and football intersect," going on to add that it would "discuss culture, politics, history and contemporary life under the unifying umbrella of football."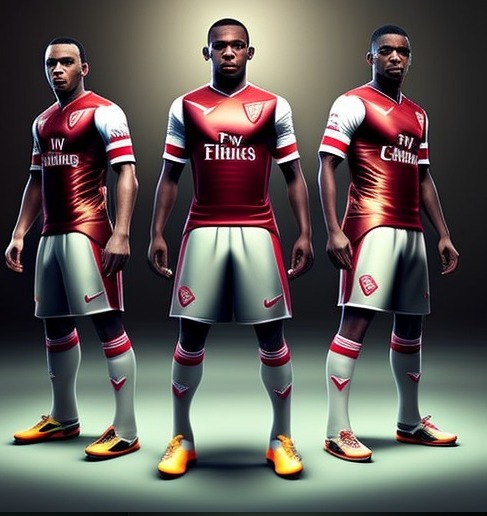 ---
After almost five years, and two issues of CARICOM, Jacobs is now poised to take that message to an even larger audience with the launch of his debut book.
Titled A New Formation and published by Stormzy and Penguin's Merky Books, the book expands on Jacobs' ambition for CARICOM, telling the stories of Black footballers and their influence on the game.
Alongside that, A New Formation also sees Jacobs explore ideas around media narratives of Black experiences and the role of football media more widely.
"The tagline of the book is "How Black Footballers Shaped the Modern Game," and in many ways it is about that," Jacobs tells HYPEBEAST, particularly pointing to the stories of Ian Wright and former England Women's manager Hope Powell.
"But on the other hand it is an attempt to disrupt the common narrative that people associate with Blackness and football more broadly. I would suggest there is a constant association between Black footballers and racism, and the only time Black players come to the fore and are discussed in depth is when a racist incident happens.
Another narrative associated with Black players is the rags to riches tale. What I'm trying to do is add to the narratives that are there, and expand on a theory I have that Black people, Black football fans and broadly British society doesn't just have to relate to Black players through the lens of rags to riches or racism.
It's an attempt to explore a multitude of narratives around different players."
"It is an attempt to disrupt the common narrative that people associate with Blackness and football more broadly."
As well as offering a different perspective on the dominant story of British football, A New Formation also allows Jacobs and the featured writers to offer an alternative view of Black British history.
"I feel like the product that you get from Black media to use a broad expression — film, documentary, audio, books, — will predominantly be stories of suffering and oppression that Black people have endured,"
Jacobs continues. "Which makes up a large part of recorded Black history, it's an unavoidable fact, but that seems to me to be overwhelming and there is more to being a Black person than experiencing struggle and oppression. There's kinship, there's communion, there's joy, there's celebration, there's communal understanding, ethnic enclaves. All these factors, all this joy, that is also part of being Black and is also expressed by Black footballers. We can capture that as well, in addition to reckoning with the more difficult elements."
The players featured in the book – including Wright, Powell, and former England striker Andy Cole amongst others – each offer a unique perspective on the game's development, often telling previously-ignored stories.
"We didn't want to talk about Ian Wright's football career, that story's already been told," Jacobs says. "We all know he came from non league, he played for Palace, played for Arsenal and became the record goalscorer. We looked at his career post-playing, how he'd navigated it and the position he finds himself in in the game. Ian was really open, above everything he just really wants the Black cultural expression that he sees around him, and particularly the Black people in that space, to do well. I'd suggest you can trace a lineage of the ability of Black players to express themselves in the way they do now back to Ian Wright and the way he dressed, the way he acted and the way he spoke. He expanded the space for Black players who came after him to be themselves."
While the book features a number of big names from the world of football, there was a long list of targets who decided not to take part. This was undoubtedly a setback for Jacobs and the writers involved, although it gave them an opportunity to approach some of the stories in a different way.
Essays – such as Anefiok Ekpoudom's article on the Black players to emerge from South London – had initially been pegged to one player in particular, but were now able to tackle the same issue from a new angle.
"Removing the player allowed space for Anefiok to breathe," Jacobs says of that essay. "At the time, I was disappointed that all these players were saying no. In general, when the players didn't want to speak to us that was alright. Sometimes when you interview a person, you get locked in by their quotes. Without the players speaking to you you could project a bit more, which is more interesting and brings more of the writer into the piece."
---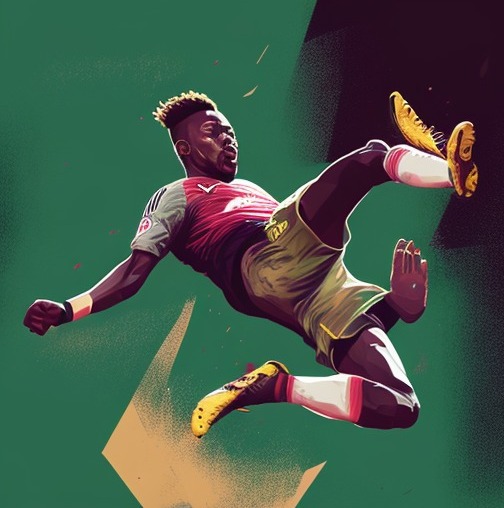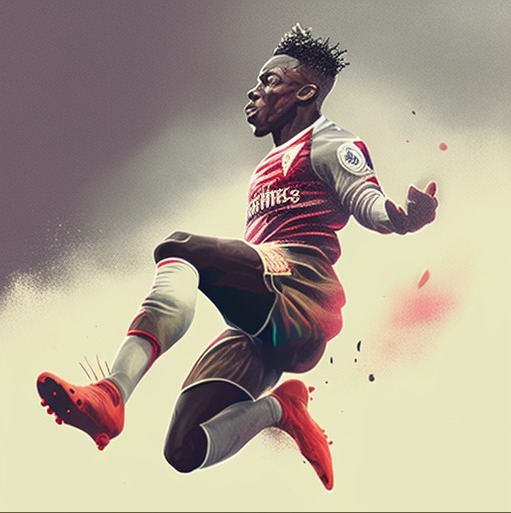 ---
Jacobs also points to another article, which looks at the relationship between Black British muslim football fans and muslim players. "We flipped it and talked to the people affected, which is a lot more powerful," he explains. "We asked the fans what it means when they see Mané praying on the pitch, and hear from them about the lineage of Black British muslim players. It's a lot more powerful than a quote from a player."
Discussing this approach to some of the essays in the book, Jacobs cites the work of American journalist Wright Thompson, in particular an article exploring Lionel Messi's relationship to his hometown in Argentina.
"It's more of a sociological study of the area and the impact it has on the people who live there and the impact it obviously had on Messi," Jacobs adds. "That kind of piece is necessarily imaginative because you don't have the player there."
"We're talking about culture and where it emerges from, who's at the epicenter of it, and how that relates to football."
Although this approach in A New Formation was often dictated by circumstances and players' availability, it also builds on Jacob's work with CARICOM. He describes Ekpoudom's essay as "a quintessential CARICOM piece" that covers "sociology, region, identity, race, the personal experiences of the writer. It blends all of that up into football writing."
By using football writing as a vehicle for broader themes, Jacobs is offering an alternative to a large strain of football journalism, which sees the sport as separate from politics and the world around it.
"More room should be made for cultural writing that has football in it," Jacobs concludes.
"We're talking about culture and where it emerges from, who's at the epicenter of it, and how that relates to football. All of that just makes it so much more interesting for the reader."
With A New Formation, Jacobs has made space for this writing, and the book is in many ways a manifesto for a new look at the history of football and a different way of talking about the sport.
A New Formation is available now.