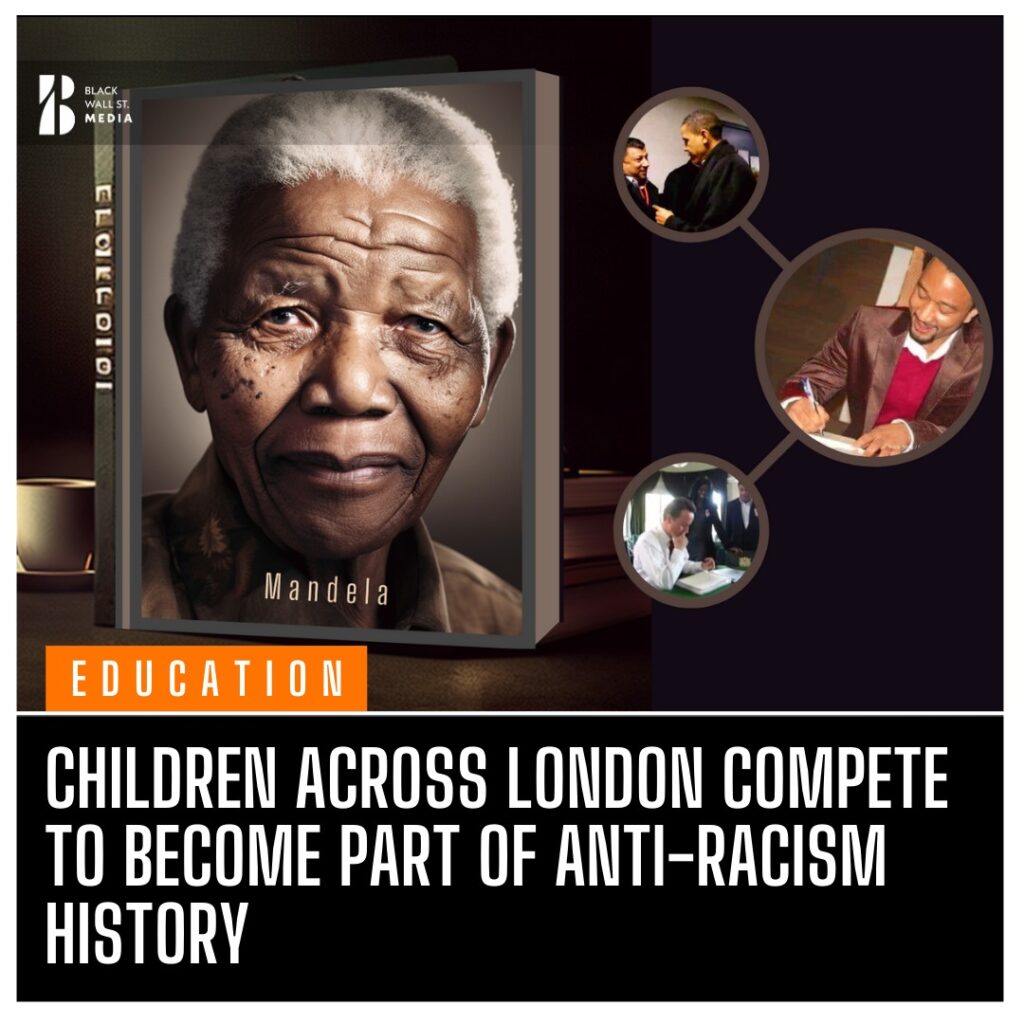 A decade since the death of Nobel Peace
 

laureate Nelson Mandela, London school children will be invited to write short essays on the subject of racism and child poverty in his honour.

A special panel of judges will select five of the most powerful texts, and their authors will be awarded the privilege of adding their own names to the iconic Nelson Mandela Tribute Book.

The winners will be invited to very special venue where they will pen their messages.
The lucky students will join some of the world's most inspiring people as signatories of the book – including US President Barack Obama, former UN Secretary-General Kofi, Tony Blair, David Cameron, Gordon Brown and other Heads of Government and State and international business and community leaders.
Sir Paul McCartney. John Legend, David Beckham, Will Smith, Therry Henry, Maya Angelou are amongst a host of stars who have written messages in the book since it was created in 1999.
In 2015, two students from Lambeth Academy became the only school-children in the world to publicly sign the book, as part of their Black History Month celebrations. 
Shyan-Lee Hunte and Najib Chowdhury were given the unique opportunity to add their own handwritten messages – on the same page as President Obama! Najib, who was only 12 at the time, is the youngest signatory of the book so far.
Rani Moorcroft MBE, appointed ambassador for the Nelson Mandela Tribute Book Schools Programme and the books founder Nic Careem will launch this exciting initiative on South Africa Freedom Day, 27th April, 2023. 
Nic Careem, Founder of the Blue-Sky Network and creator of the Nelson Mandela Tribute Book said: "During his life Nelson Mandela relentlessly campaigned against racism, inequality and child poverty. Our aim is to use this book of tributes to continue his legacy and continue working towards a world free of hate and extreme inequality".
Rani said: "I worked in the Department for Education and Skills for over 32 years and set up the very first Race Network in the Civil Service. I will be calling in past and present colleagues, politicians, community leaders to help us deliver this noble cause.
I'm delighted East London University, including Vice-Provost Professor Tann, have offered their expertise almost 20 years since they hosted my first sustainability conference for London children.  This is an extension of their commitment to an equally important cause"
Contact details 
Nic Careem Mobile +44 07397535997 
Email: niccareem56@gmail.com.
Rani Moorcroft +44 7788 715760
Email: ramoorcroft@gmail.com