Launch of legal campaign: 
Black generation wrongly labelled educationally subnormal 
African and Caribbean people wrongly classed as educationally subnormal in the 1960s and 70s are launching a legal campaign for the government to make amends.
On March 1st, an event was held at the House of Commons where individuals who have suffered the lifelong consequences of misclassification as children shared their experiences.
---
Leigh Day solicitor Frances Swaine, who is leading the campaign for those affected, chaired the event. The speakers included Kim Johnson MP for Liverpool Riverside, Professor Leslie Thomas KC, Professor Gus John, and BBC documentary maker Lyttana Shannon, who discussed stories from her groundbreaking production 'Subnormal: A British Scandal' from 2021.
Frances Swaine, is working with a group of potentially hundreds of people affected by the ESN scandal. According to Swaine, each individual client has been severely impacted by what happened to them, causing them to feel ashamed and inadequate.
Swaine's argument is that the clients should never have been placed in these schools in the first place, and if proper investigations had been conducted, they would have been placed in mainstream schools.
Swaine argues that her clients did not have the types of disabilities that would require a special school, and that some were placed in these schools due to a strong Jamaican accent or as a means of control.
Some underwent IQ tests that were culturally biased, which wrongly labelled them as having a low IQ.
Swaine believes that the decisions made in these cases demonstrate a bias and systemic racism towards a vulnerable group of children.
Noel Gordon, Maisie Barrett, and Rene Stevens spoke at the event, sharing how the term "educationally subnormal" was disproportionately applied to children of the Windrush generation and how it has affected their entire lives.
The audience, which included up to 100 individuals from the fields of education and politics, are working to end continuing racism in education.
The legal campaign is calling on the Government to make amends for the lifelong consequences of the educational misclassification in childhood. Frances Swaine, alongside Jacqui McKenzie and Freya Danby in the immigration and asylum team, is working to help those affected by the Windrush scandal.
Many victims of the scandal are ashamed to speak out about their experiences.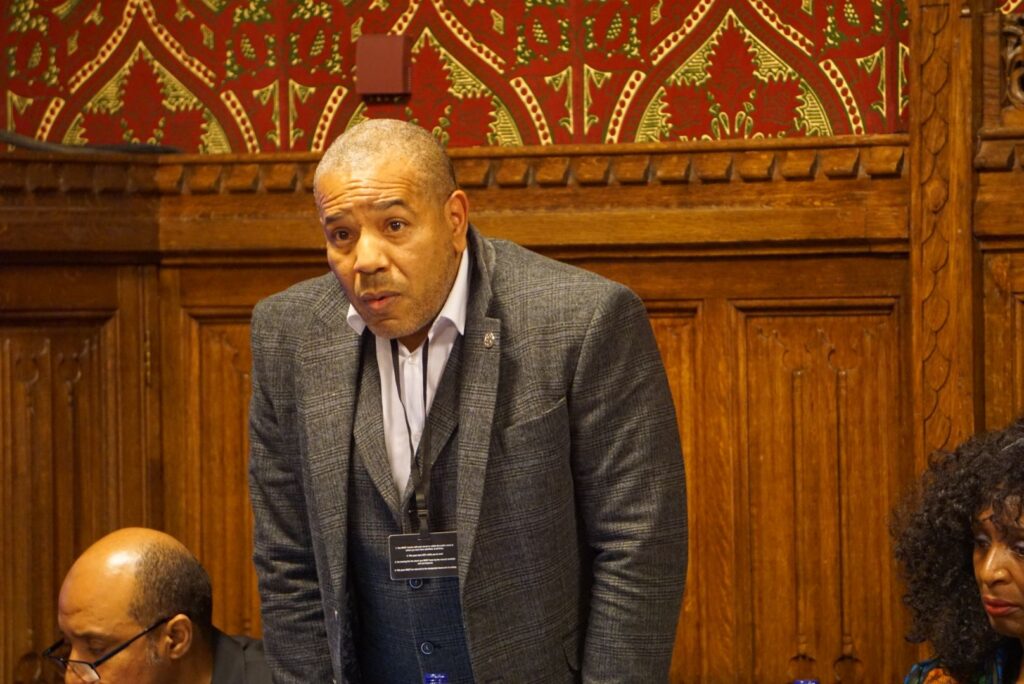 Noel Gordon who was one of the speakers spoke bravely about how his parents migrated to the UK from Jamaica during the Windrush era, in 1960.
When Gordon was four years old, he was diagnosed with sickle cell disease. His parents were informed that there was a place for him at a state boarding school where he could receive care from a matron.
However, this turned out to be an ESN school, which he attended without receiving adequate academic education and experiencing racist abuse.
Gordon stated that he was left feeling soul-destroyed, as he missed out on important learning opportunities due to the lack of curriculum, exams, and formal education.
He struggled with basic skills like punctuation and spelling, and the absence of confidence-building assessments made him feel inadequate. Despite completing various qualifications, including a degree and PGCE, and writing a children's book, the stigma remains.
Gordon believes that being in a special school stripped him and others like him of self-belief and confidence, leaving them feeling like "a blank template."
Although he has worked hard to rebuild his life, the impact of his early experiences has had a lasting effect.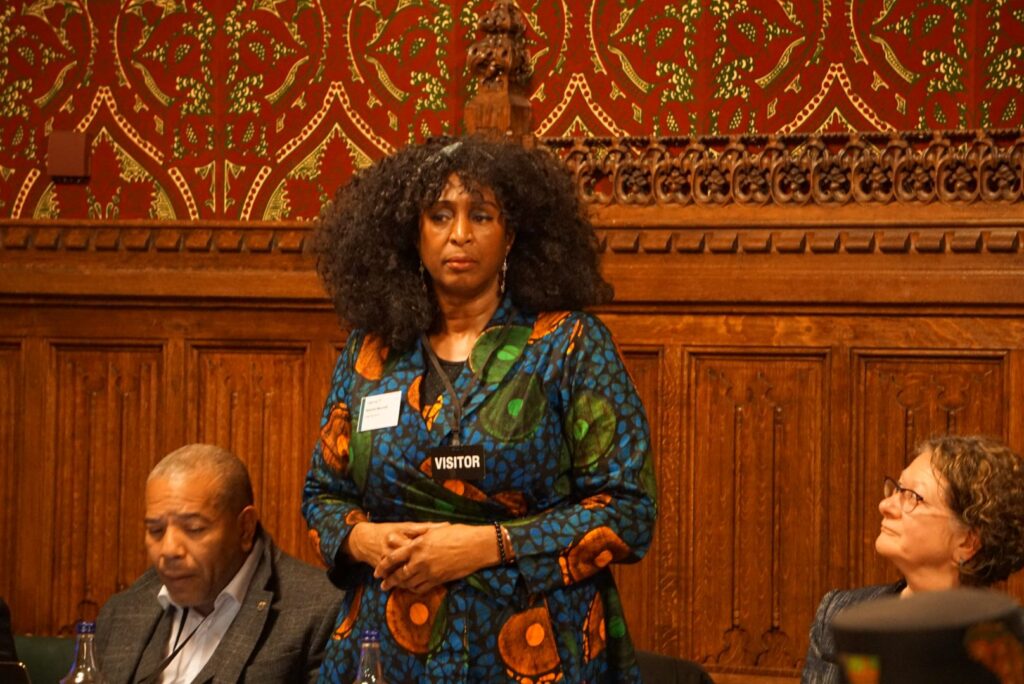 At the age of six, Maisie Barrett was also placed in a special school after being labelled "backward."
It was not until thirty years later that she was diagnosed with dyslexia. Despite this, the damage had already been done, and Barrett received little education in the special school.
Her mother later sought a second opinion from a social worker who determined that she was intelligent, but it was too late. By the time she was transferred to a mainstream school at 13, she had missed out on too much education.
As a result of her poor education, Barrett struggled with her confidence and self-esteem, which affected her marriage and motherhood.
She believes her children have suffered as a consequence of her educational background.
Despite her struggles, Barrett pursued a degree in Caribbean studies and creative writing and has written three books, but it has been a great struggle for her. The impact of her time in the special school still affects her life to this day.
The Labour MP Kim Johnson, who is supporting their claim stated. "The trauma has been lifelong for those who were robbed of an education,"
Swaine is currently representing eight clients, but there are likely to be more, as many have kept their school reports and local education authorities have not destroyed their records.
She cites precedents such as the infected blood inquiry, the independent inquiry into child sexual abuse, and the Windrush compensation scheme, which all fall beyond normal time limits.
There are parallels between the ESN scandal and the disproportionate numbers of black children put in lower sets, affected by fixed-term exclusions, and sent to pupil referral units today.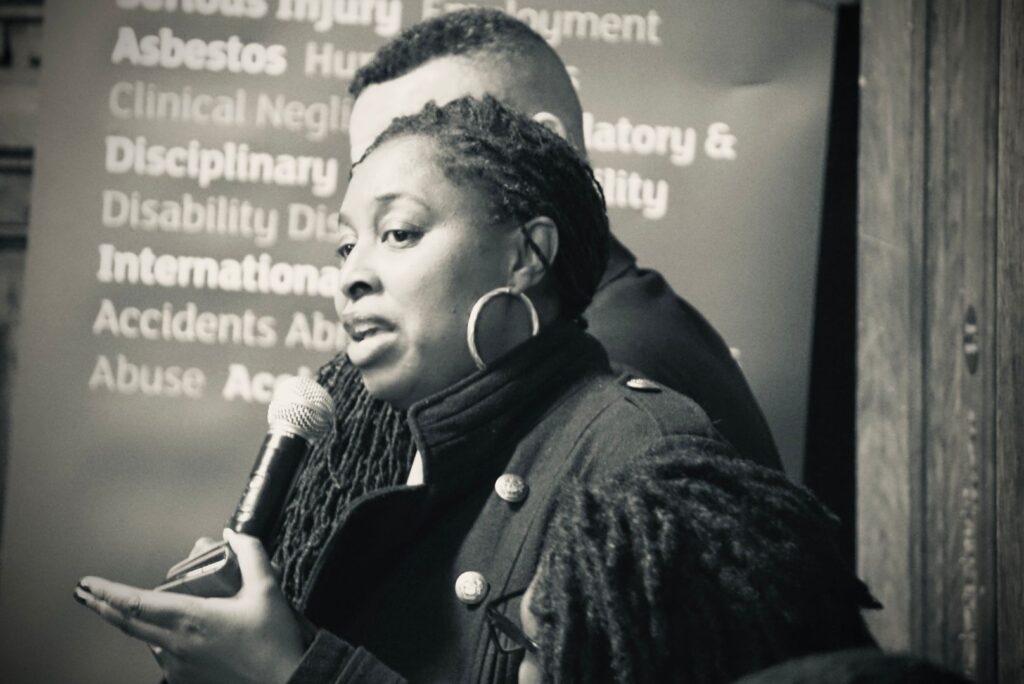 The persistent exclusion of black children from mainstream schooling is a crisis situation, and Dawn Butler, who sits on the Commons education select committee, would like to see an inquiry into race in education.
The Department for Education has stated that any discrimination against pupils on the basis of their race is unlawful and has no place in society.
---
Juliet Alexander called for a revolution to end the systemic abuse of Black children in education, stating that it is time for action.
During the 1960-1970s, African Caribbean children were misclassified as Educationally Subnormal (ESN), which resulted in a denial of education and inadequate employment, housing, and health outcomes for them and their subsequent children.
This ugly legacy is still affecting youth today. Educators, politicians, and victims spoke to power in the House of Commons, demanding an end to the systematic abuse of Black children in education.
They called for a public enquiry and a legal challenge into the scandal. It was emphasized that we and our children deserve better.
In social media comments on LinkedIn Dianne Greyson who was in the audience stated, the event was incredible, although the stories shared were painful and saddening.
Like many others, she knows people who have experienced scandalous behavior from schools.
She also shared her own experience of racism, where a teacher told her mother that she should consider working in a shop and her father was told she was not good enough to sit better grade levels.
Unfortunately, racism still exists in schools, and teachers are not taking enough care to support Black children.
During the event, there was a call to action for parents and the community to unite against these atrocities that our children are facing and continue to face today.
Useful links