Assuming you're interested in this blog, it's likely that you're a fan of watches.
As someone who spends a lot of time with watch enthusiasts, I've noticed a common and endearing theme within the community: a continuous, positive, and unwavering support for one another.
Watch lovers are known for being extremely collaborative, encouraging, and always celebrating each other's successes and accomplishments. In this world, everyone is valued, and there's plenty of room for everyone to succeed.
Now more than ever, it's important that we extend this same love and support to Black-owned businesses in the watch industry.
This blog post will highlight 8 proudly Black-owned watch brands that showcase creativity, ingenuity, and beautiful craftsmanship.
Each brand offers a wide range of dials, straps, materials, bracelets, and watch bands to fit any taste.
As you read about each brand, you'll discover inspiring stories of overcoming adversity, such as the owners of Talley and Twine, fascinating history behind Benjamin Banneker Watches, and selfless philanthropic efforts from brands like Asorock, SPGBK, and Vitae London.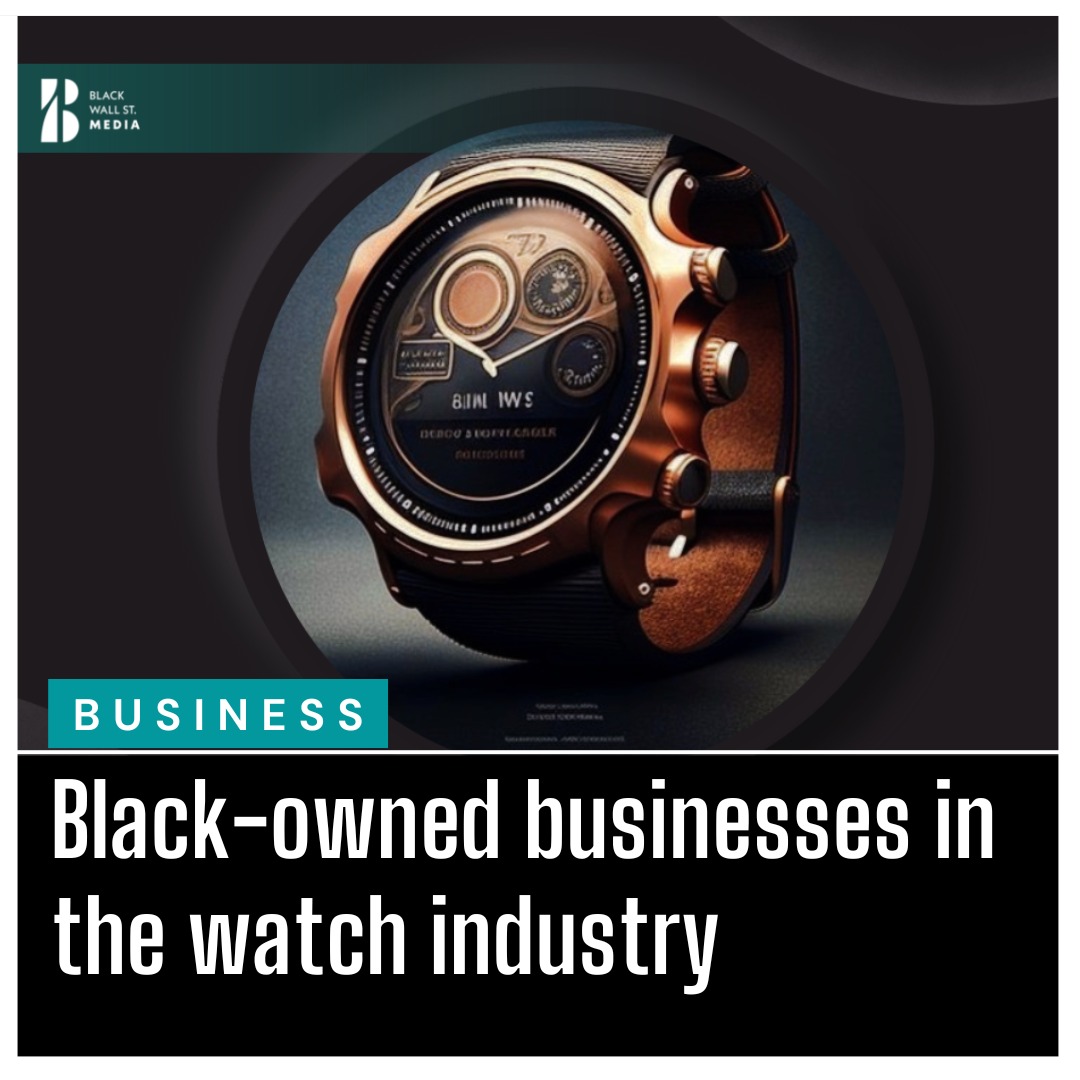 Benson Watches, one of the highlighted brands, was founded by Marcel Benson who developed a passion for timepieces when he received his first watch, a Kenneth Cole product, at the age of seven.
Eventually leaving his successful corporate job, Benson's watches reflect his belief that time should be spent doing what you love, with colourful bezels and various strap options that have been featured in publications such as GQ, The Huffington Post, PopSugar, and now the Everest Journal.
Talley and Twine, another featured brand, was created by Randy D. Williams after he lost his job in Georgia and moved to Virginia with only one dollar to his name. Always an entrepreneur at heart, Williams knew he needed a change, and Talley and Twine was born.
The brand's name comes from an intersection in Virginia that was formerly known for its notorious, crime-ridden neighbourhood.
Today, the neighbourhood has been revitalised and is full of opportunity, and the brand's watches reflect this journey with the number seven representing seven days a week and the idea of always finishing what you start. Talley and Twine also gives back to the community through various charitable organisations.
Benjamin Banneker Watches pays tribute to Benjamin Banneker, an accomplished African American man who was born free and excelled in many fields, including astronomy, mathematics, and clockmaking. Founder Derrick Holmes honours Banneker's legacy by incorporating luxury woods into the design of every watch and clock.
Banneker's skills as a clockmaker were legendary, and he built a wooden clock that kept accurate time and struck the hours for over 50 years. Although his estate was destroyed by a fire during his funeral, his contributions to science and engineering live on through the company's products.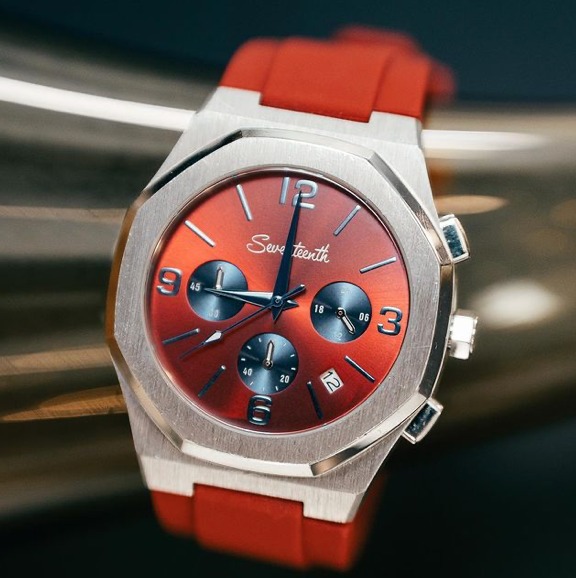 Seventeenth is a watch brand founded by Chris, a U.S. Army veteran who was inspired by watches he encountered during his time in Germany. Chris believes that watches are more than just timekeeping devices; they are symbols that convey deeper meanings and communicate through a universal language. His brand is named after his upbringing and values, and he creates elegant timepieces that are affordable and stylish.
Verdure Watches, a New Jersey-based brand founded by Eddie Johnson, draws inspiration from the beautiful timepieces worn by his father and grandfather. Eddie's passion for drawing cartoons eventually led to designing watches and watch straps.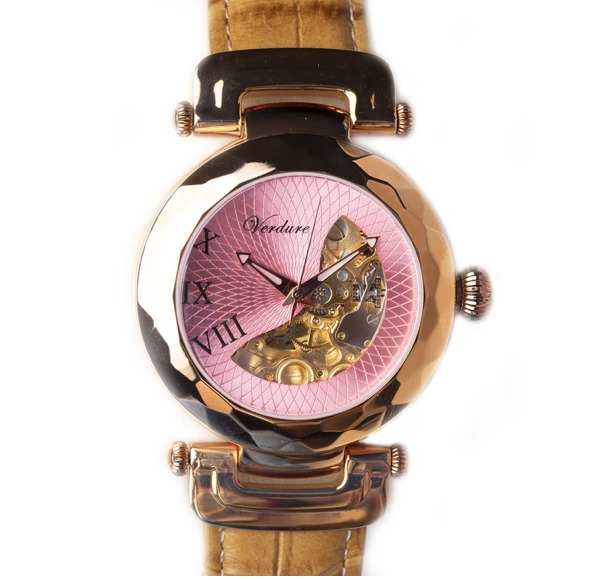 The word "Verdure" translates to "strength," and the brand focuses on high standards for style, elegance, and comfortability.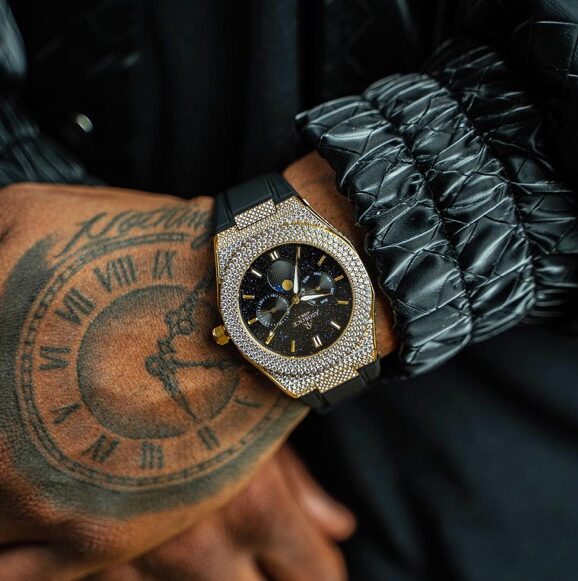 Asorock Africa, founded by Nigerian American Ben Iroala and Zambian American Andrew Mutale, seeks to provide affordable watches without the high retail markup of popular name brands.
Both founders are avid watch collectors and enthusiasts and wanted to add something unique to the watch world. Asorock Africa also deeply values philanthropy and donates a portion of the proceeds from each watch sold towards building a library and child youth centre in a village in Nigeria.
The names of supporters and backers are engraved in the centre of the library, making it a great way to give back.
SPGBK, a company founded by two African American fraternity brothers from a small town in North Carolina, embodies a passion for creativity, originality, modern culture, and diversity. The brand's name pays homage to their deep passion for education and learning and is college-themed.
SPGBK is a shortened version of "spring break," and their watches and watch bands feature fun and colourful designs that can enhance any spring break experience. In addition to their super colourful and fun watches, the company has philanthropic goals and aims to inspire youth and peers to follow their entrepreneurial dreams.
Vitae London, founded by Claudia and William Adoasi, is a London-based watch company that seamlessly blends minimalist design with a commitment to social justice.
Each purchase of a Vitae London timepiece provides two sets of school uniforms to underprivileged children in African schools, as well as helping to provide electricity to children living in rural areas of Africa.
The watches are also highly customisable, with interchangeable bezels and straps that can be easily swapped out. With prices ranging from $150-$400, purchasing a Vitae London watch is a small investment that makes a big impact in the lives of children in Africa.
Supporting Black-owned watch businesses is crucial for promoting lasting change and equity in the watch industry.
Black Watchmakers will continue to denounce any form of racism, bigotry, or hatred, and welcome and value everyone in the watch world. There is enough space for everyone to thrive.