ENTREPRENEUR OF THE YEAR AWARD
Andrea L. Richards (Winner)
Mildred Talabi
Rebecca Maddix (Highly Commended)
LORD HASTINGS INTEGRITY AWARD
Mandy Sanghera (Winner)
Gayathri Chandrasekaran
Kate McAusland
PROFESSIONAL SERVICES AWARD
Tribeni Chougule (Winner)
Abisola Barber
Georgina Warren
CAMPAIGNER OF THE YEAR
Aisha Thomas (Winner)
Michelle Johnson
Yvette McDonald
THIRD SECTOR OF THE YEAR AWARD
Ndidi Okezie (Winner)
Denise Johnson-Carr
Karlene Wong
STEM TRAILBLAZER AWARD
Penny Carballo-Smith (Winner)
Neha Mehta
Priya Guliani
POLITICAL FIGURE AWARD
Marilyn Devonish (Winner)
Cllr Denise Scott-Macdonald
SERVICES TO EDUCATION AWARD
Vernette John-Joiles (Winner)
Diana Osagie
Paula Moio
STEM TRAILBLAZER AWARD
Penny Carballo-Smith (Winner)
Neha Mehta
Priya Guliani
SPORTSWOMAN OF THE YEAR AWARD
Anoushé Husain (Winner)
Abena Gray
SFA: AGAINST ALL ODDS
Maisha Sumah (Winner)
Funke Oham
Dionne Bowen
THOUGHT LEADER OF THE YEAR AWARD
Meena Kumari (Winner)
Kimberley John-Morgan
Cynthia Davis
"Real Queens fix each other's Crowns" and that encapsulates what the Baton Awards are all about. We hold this event because when a minority female flies the flag in the face of adversity, it opens up doors for marginalised groups to have more than just a conversation. It provides opportunity to collaborate and represent! This is the time for us women, together with our male allies to Stand Up and Stand Out.
Pioneering Educationalist Victoria Joseph to be honoured posthumously at The Baton Awards 2021.
Comment below what your favourite part of the event was. Link below!
The Baton Awards aim to celebrate, encourage, inspire, and acknowledge achievements in several pioneering fields, including education.
The Victoria Joseph Education Award will recognise Black and Ethnic Minority females pioneering in the field of education.
British newscaster for Sky News, Gillian Joseph is 'moved' that annual award has been named in her late mother's honour.
Gillian Joseph is a British media pioneer who started out as a reporter and newsreader on BBC Radio 1. Gillian has been presented with a Race in the Media Award from the Commission of Racial Equality and in 2004, won the European Federation of Black Women Business Owners' award for professionalism in her field. This year, she sadly lost her mother, Victoria Joseph, whose shoulders she proudly stands upon.
Victoria Joseph was born in 1934 in the village of Marigot on the Caribbean Island of Dominica. In 1964, she left Dominica and came to Britain to join her husband and two daughters. Already an experienced teacher, she was shocked to find that her qualifications were not accepted in the UK despite every exam she'd ever sat being set by the Mother Country. Undeterred she went back to school.
Victoria received a Teacher's Certificate in Education affiliated to Birmingham University.
She went on to obtain a Bachelor of Education Degree from Warwick University and in 1969 sat on the race relations board in Coventry, working with Paul Stephenson OBE.
On moving to London in 1972, she taught at several schools in Brent. She also worked closely with the likes of Professor Gus John, Victoria fought against the systematic labelling of black children at a time when most parents didn't understand the educational structures. In her retirement, Victoria taught numerous children at her home in Neasden where she converted her garden shed into a purpose-built classroom.
(Picture left – Professor Gus John)
She became well known locally as the teacher who got results, her reputation reaching the famous reggae star Jimmy Cliff who brought his son to be moulded by her. Her home was a safe space for children of all races and ages, her only mantra was high academic standards and discipline for all.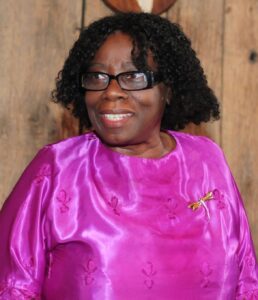 Victoria Joseph epitomises excellence, and is still acknowledged as a trailblazer, particularly at a time when British Black and ethnic minority women are struggling to be recognised.
It's been revealed that minority women in Britain face discrimination as early as school, and later struggle to climb up the career ladder.
The Baton Awards was designed not only to inspire women of colour, by celebrating pioneers and innovators, but to actively activate change at a grassroots level and create a surge in the myriad of industries that aren't being accessed by the female black and ethnic community. Winners receive their Baton Award, from one of the pioneering predecessors (torchbearers) in the field they have succeeded in and receive ongoing mentoring from their industry pioneer.
Previous winners of the Educational Award include former premiere league footballer, teacher Eartha Pond. Many people may not have heard of Victoria and her vast contribution, but this is the purpose behind the Baton Awards: to celebrate the unsung and acknowledge the unrecognized.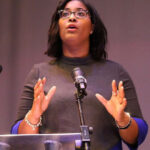 Founded by Dr Diahanne Rhiney BCAe to encourage women from a diverse racial group to overcome barriers to success in industries and professions where women from diverse racial groups struggle to be recognised. Prior to COVID-19, the annual event was held in the House of Lords and The Houses of Parliament, respectively.
In its inaugural year, Gillian Joseph hosted the event alongside ITV presenter Charlene White. Founder Dr Rhiney sees a great deal of potential in the award to honour Victoria Joseph's legacy. She hopes the winner is someone who understands the "importance of investing in humans."