Cultural Icon finally gets recognition he deserves
One of Britain's foremost chroniclers of urban life, Charlie Phillips, snapped some of the biggest names of the 1960s and 1970s, and his first solo show was in Milan. But when the former Wandsworth restaurateur tried to sell his pictures, editors would regularly refuse to believe it was him who had taken them, writes TOBY PORTER.
Although he first made a name for himself in the 1960s by photographing the racially mixed Notting Hill, Wandsworth has a special place in the heart of Charlie Phillips.
It was in 131 Wandsworth High Street that for more than a decade from 1988 that Charlie ran the Smokey Joe's Caribbean Restaurant.
Years before Levi Roots had even heard of Dragon's Den, Smokey Joe's – named after the heavyweight boxer 'Smokin' Joe Frazier – was taking jerk chicken to the masses.
His application for a start-up loan was turned down by the bank, but Charlie pushed on undeterred. This, after all, was the time of Margaret Thatcher's Britain, with its spirit of entrepreneurialism.
"Caribbean food was underrepresented," recalls Charlie. "I was ahead of my time."
Attracting adventurous diners from across London in its heyday, it boasted bright yellow and green decor and memorabilia from customers on the walls including a letter from Diane Abbott MP. But sadly, the local landmark closed in 1991.
Although now retired and living in Mitcham, Charlie still recalls his days on Wandsworth High Street – and the challenges to black business more generally.
He didn't have to buy his first camera – a Kodak Retinette was left behind by an American GI who had departed from a party at his father's house "somewhat the worse for wear".
With that camera, he travelled across Europe and snapped the likes of Jimi Hendrix, Federico Fellini, Eric Clapton, Muhammad Ali, Joan Baez, Sly and the Family Stone and Henri Cartier-Bresson. But at the same time, he also documented London's African-Caribbean community.
His images capture the rich but also challenging lives of his subjects.
Children play on scruffy streets and young black people show off their threads in front of dilapidated houses.
He was at the 1958 Notting Hill "race riots" and captured "No coloured" signs and graffiti on walls reading "Keep Britain white".
One of his most famous pictures, Notting Hill Couple, shows a black man with his arm around a white woman, taken at a party in 1967.
It is now on show at the V&A. "As far as I'm concerned, we haven't been given a proper platform to show our culture, our side of the story," he told the

Guardian.

"It's not black history. This is British history, whether you like it or not. And we've been sidestepped. I feel that personally.

"The mother country called, so we answered. But we never had any welcoming party. "We had to fend for ourselves."
His first London home was a boarding house in Blenheim Crescent, Ladbroke Grove – yards from where Mr Hendrix later lived.
Charlie slept three to a bed with other recent arrivals. Later, his parents would move into a room, then two rooms in a shared house.
He would take the bus to Victoria Dock to watch the boats, but when he told teachers he wanted to design ships, they laughed at him.
The youth employment officer said: "Why don't you get a job with London Transport? That's more security."
With money from his paper round, he bought a photography book and began developing his prints at night in the bath. He snapped street scenes, Jamaican Independence Day celebrations in 1962 and student protests.
In 1968, he wanted to watch the student protests in Paris and found himself hanging around with genuine paparazzi in cafes or outside film studios, waiting for passing stars.
He got Marcello Mastroianni, Omar Sharif, Gina Lollobrigida, John Mills, Peter O'Toole and spaghetti western actors.
Federico Fellini cast him as an extra in his 1969 film Satyricon.
He sold work on Italian magazines including Vogue, Harper's Bazaar and Life.
He would also visit the Cue Club, Paddington, where Blue Beat pioneers hung out. His first solo show, on Notting Hill life, was in Milan. But when he showed his pictures to galleries in London, they did not believe he had taken them.
He became demoralised, then homeless, and from 1974 until 1991, Charlie didn't take a single photograph. He also lost most of his pictures.
He said if anyone could find his pictures of Mr Hendrix, that would pay his pension. But his archive of London immigrant life has lain forgotten in a box under his bed.
Ben Bousquet, a local Labour councillor, enabled him to get them published, and that became a book, Notting Hill in the Sixties.
In 2003, the Museum of London exhibited Charlie's work. His photograph of the young Notting Hill couple is now in the V&A.
Simon Schama included Charlie's work in his book and TV series The Face of Britain, describing him as "one of Britain's great photo-portraitists".
Last year, Small Axe and 12 Years A Slave director Steve McQueen requested Charlie take his portrait when he guest edited the Observer.
And in in 2015, he received a Heritage Lottery Fund grant to manage his archive. Acknowledgement of his legacy came late, but it looks like it will last way beyond the reign of the editors who spurned him
Documenting Life History
BRITISH CULTURAL ICON 
British Jamaican photographer Charlie Phillips has been documenting life in the west London communities of Ladbroke Grove and Notting Hill since the mid-1960s.
Here, Phillips introduces the images and tells some of the stories behind them, and we also hear from photographer Eddie Otchere, who has been working with Phillips since 2015.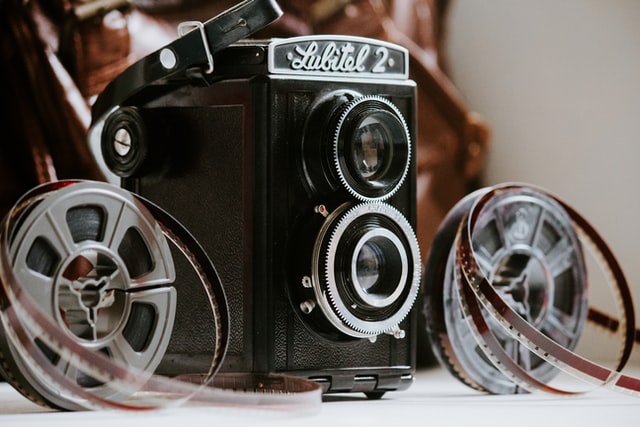 Charlie Phillips is British cultural icon and one of the most important photographers of his time.
He began his journey as a photographer by taking pictures of his friends and developing them in his bathtub.
As his career progressed, he had his work featured in Harper's Bazaar, Life, Italian Vogue and at numerous galleries including Tate Britain, V&A and the Museum of the City of New York This special online screening of A Photographer's Odyssey, offers a look into the extraordinary life of Charlie Phillips.
The short film highlights Charlie's iconic images, his outstanding contribution to Black British culture, and his seminal street photography on Paddington, Notting Hill and Portobello. The interview with Charlie was conducted by a talented young poet called Sagal Farah.
Interview with: The Lost Photographer, Charlie Phillips